Directions
Fruity and bursting with delicious flavors, this

Cherry Red Wine Slushie recipe

is actually pretty good for you too, so drink up!
This Cherry Red Wine Slushy goes well paired with steak, chicken or pasta.
And is something that can be enjoyed year round.
Think Summer Patio Nights, Christmas Eve, New Year's Eve, Valentines or just because you deserve it!
Cherries freeze well once they have been pitted.
So each summer I will freeze a bunch of cherries. And place them into freezer bags and store them in my freezer for year round enjoyment.
Who would not want wine slushies and smoothies year round?
Just say I 🙂
HOW TO MAKE CHERRY RED WINE SLUSHY
You'll want to start with a bottle of your favorite RED WINE.
A bottle of Sprite or 7 UP
Lime
Vanilla extract
And some frozen cherries
Simply blend everything together then add some sprite and serve!
Easy peazy and so delicious!
Pair this with a nice steak dinner or lamb shank and your going to be in for a nice evening alone or with someone special.
IS CHERRY WINE SLUSHIES HEALTHY
Red Wine in moderation is healthy.
And well we all know cherries are packed full of fiber and antioxidants so that is a given.
Did you know that one cherry has 3 grams of fiber, which aids in digestion, lowers cholesterol, controls blood sugar and can help with weight loss.
Also cherries are a good source of vitamin C, vitamin A, calcium, protein and iron so eating these often is a smart thing to do.
So why not pair them with some red wine too?
Red wine has flavonoids in it has proven to be heart healthy so don't let anyone tell you otherwise.
The type of red wine you use is all about personal preference.
So please go ahead and experiment with your favorites for this one!
I would love to see pictures of you enjoying your Cherry Wine Slushies on social media.
So if you made this please tag me on Instagram #canadiancookingadventures
I would love to see you treating yourself!
We defiantly all deserve to be treated after this past year, am I right?
Cherry wine slushies for the WIN!
LOOKING FOR SOME DINNER IDEAS TO GO ALONG WITH THESE CHERRY SLUSHIES?
Look no further, I got you girl 🙂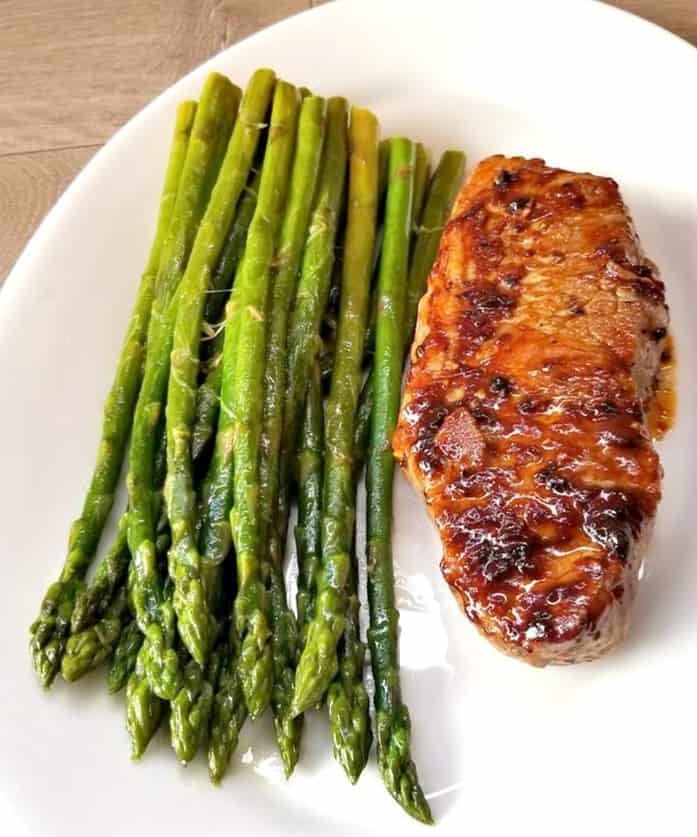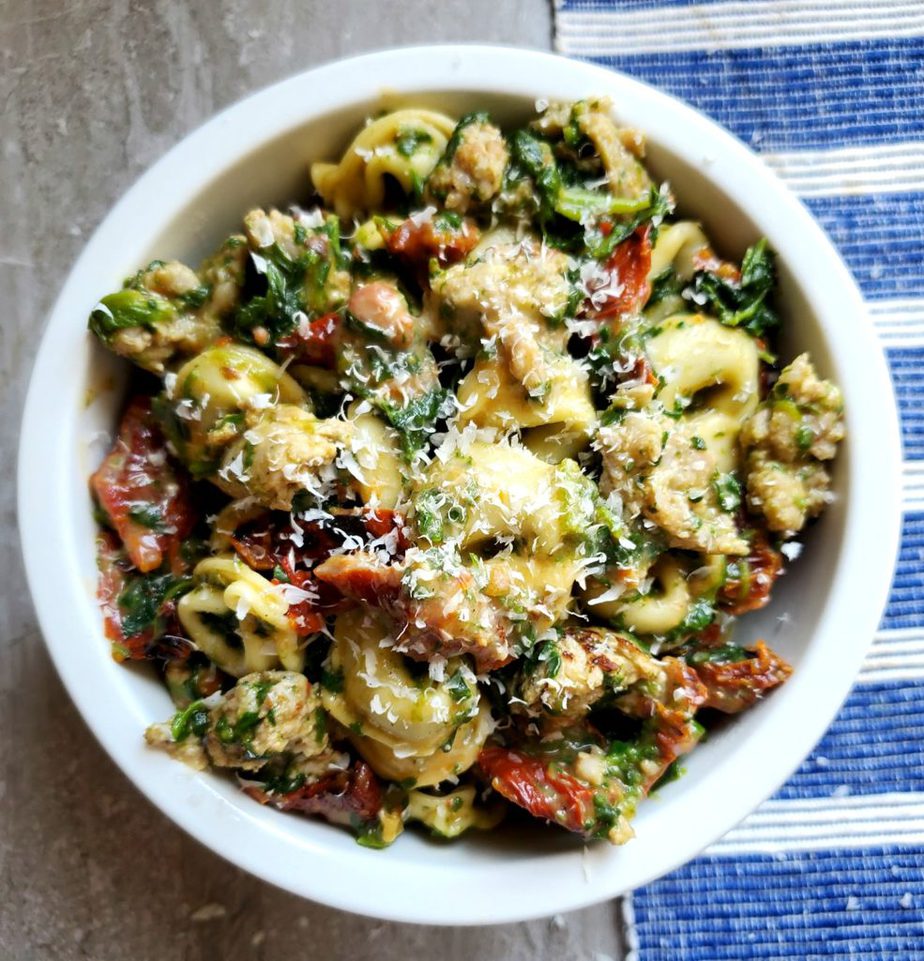 Looking for another take on the

Cherry Slushy

?
This one just does not have the alcohol!
But it's just as good if you ask me.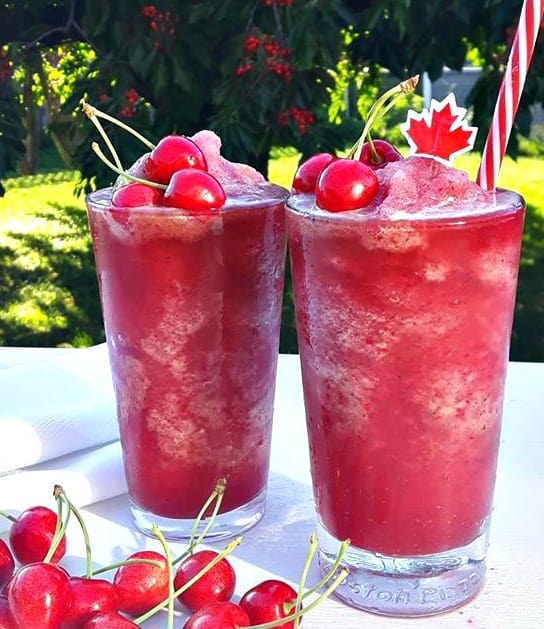 I am so thrilled you are reading one of my recipes, if you made this recipe id love to hear about it! Thank you very much for reading and until next time see ya in the kitchen. Don't want to miss a recipe? Sign up for our NEWSLETTER delivered right to your inbox!
Wine Slushie recipe
Yield: 4

Cook Time: 30 minutes

Total Time: 30 minutes
Ingredients
2 cups Frozen Cherries
1 bottle Bottle Dry Red Wine
2 cups Sprite
4 tbsp Lime, juice
2 tsp Vanilla extract
Instructions
In your blender add your frozen cherries, half a bottle of chilled red wine, handful of ice cubes and vanilla extract. Blend until smooth!
Then pour in some Sprite into the blender and stir well with a spoon.
Serve immediately and enjoy!
Notes
Wanting to use fresh cherries vs frozen? Just add more ice cubes.
Nutrition Information:
Yield: 4 Serving Size: 1
Amount Per Serving: Calories: 255Total Fat: 0gSaturated Fat: 0gTrans Fat: 0gUnsaturated Fat: 0gCholesterol: 0mgSodium: 21mgCarbohydrates: 28gFiber: 1gSugar: 21gProtein: 1g

These calculations are based off Nutritionix

Note: Wanting to use fresh cherries vs frozen? Just add more ice cubes.