Ingredients
3 cups

Fresh Lambert cherries

1 can

Pure Frozen Cranberry Juice Concentrate
Directions
I was inspired to create a healthy slushie type drink for Canada's UPCOMING Birthday.  All you will need to make these healthy and fruity slushies are some cherries, frozen concentrated cranberry juice, fresh mint leaves and sprite.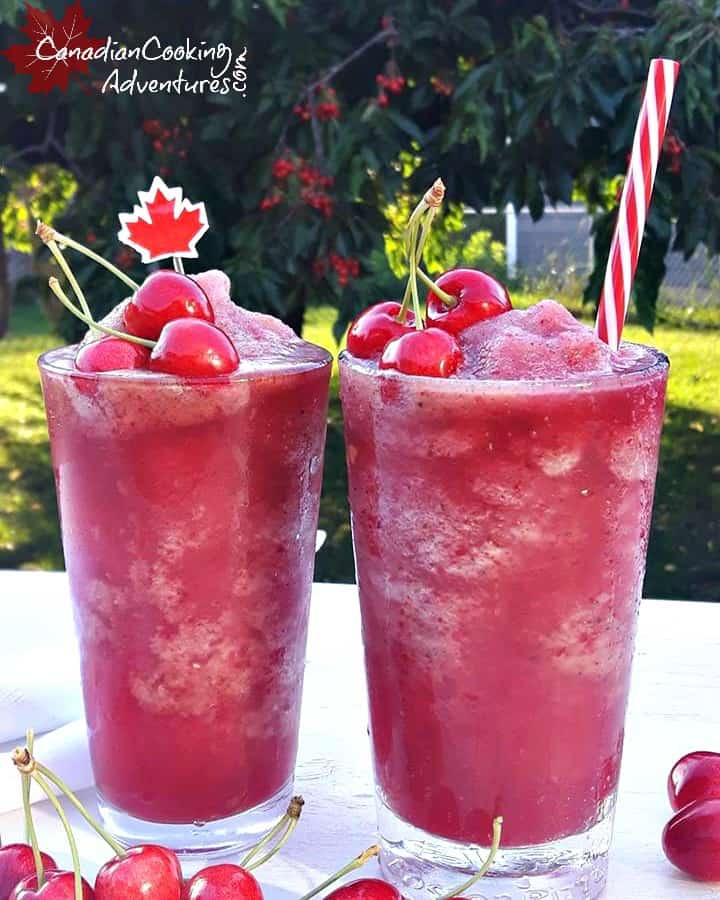 If you have one of those soda streams you can replace the sprite with one of those beverages too. 
The mint gives it that something extra special, so be sure not to skip on it. I like to spoil my family and friends with these whenever they come over, its so fresh and fruity it always sure to impress. 
You can make these with fresh or frozen cherries both ways works well. Just keep in mind you that if you are using frozen cherries then you will omit the ice cubes and save yourself time on the pitting part..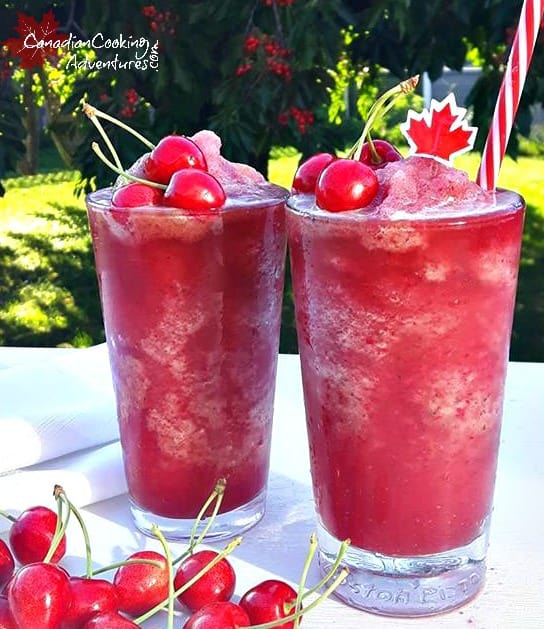 Check out this amazing write up 19 Amazing Benefits Of Cherries For Skin, Hair And Health. 
I hope you enjoy this delicious slushie! Bonne Fete Canada 🙂
I am so thrilled you are reading one of my recipes, if you made this recipe i'd love to hear about it! You can post a review, picture below or via Instagram and let me know how it turned out. And by doing so you will be automatically entered into our seasonal CONTEST to win one of our great prizes. Winner will be notified via email within a week after the contest closes. Thank you very much for reading and until next time see ya in the kitchen. Don't want to miss a recipe? Sign up for our NEWSLETTER delivered right to your inbox!
PIN IT FOR LATER
Steps
To make the Cherry Slushies:

If you are using fresh cherries, start by washing them off and then pit them by hand or with a cherry pitter.
If you are using frozen cherries you can skip this step :)

Place the Cherries in the blender, along with your frozen cranberry juice, ice cubes and fresh mint leaves.
Blend until smooth!

Then pour your Sprite in the bottom of your glass, top with your Cherry blend.

Mix all together and serve immediately and enjoy!