Ingredients
1 package

Farmers Sausage
Directions
Oh for the love of good European food! This Farmer Sausage Skillet is made with Perogies that are sauteed in a creamy dijon sauce with the addition of some lovely sauerkraut.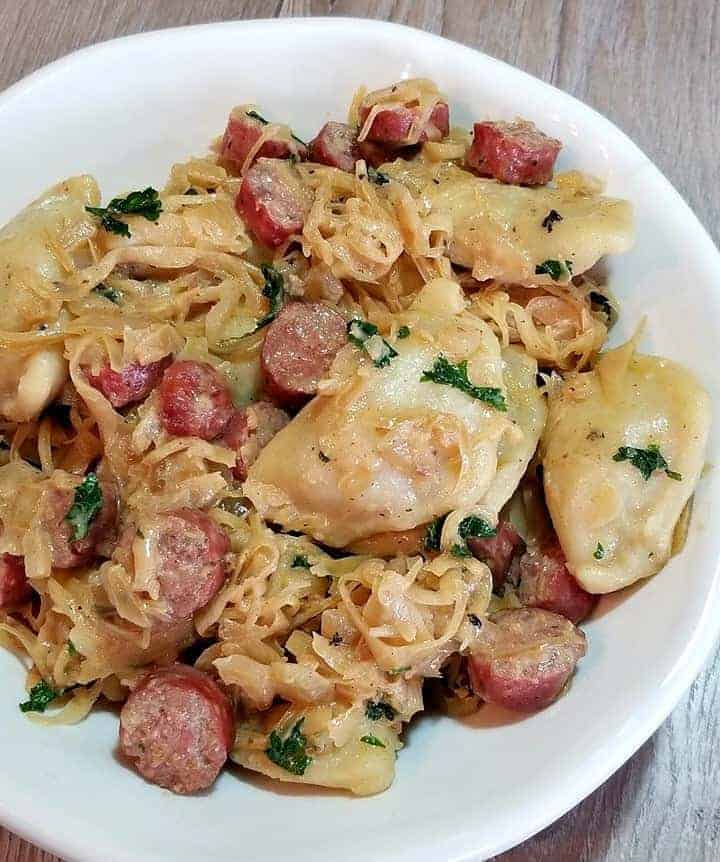 This is one of my favorite ways to prepare perogies, now I'm not 100% sure if this is a German or Polish dish because based on my knowledge if it had the potatoes in it then it would for sure be German.
Perogies or pierogies however you want to spell it are more Polish and Ukraine, right? So I just can't decide, maybe someone out there knows?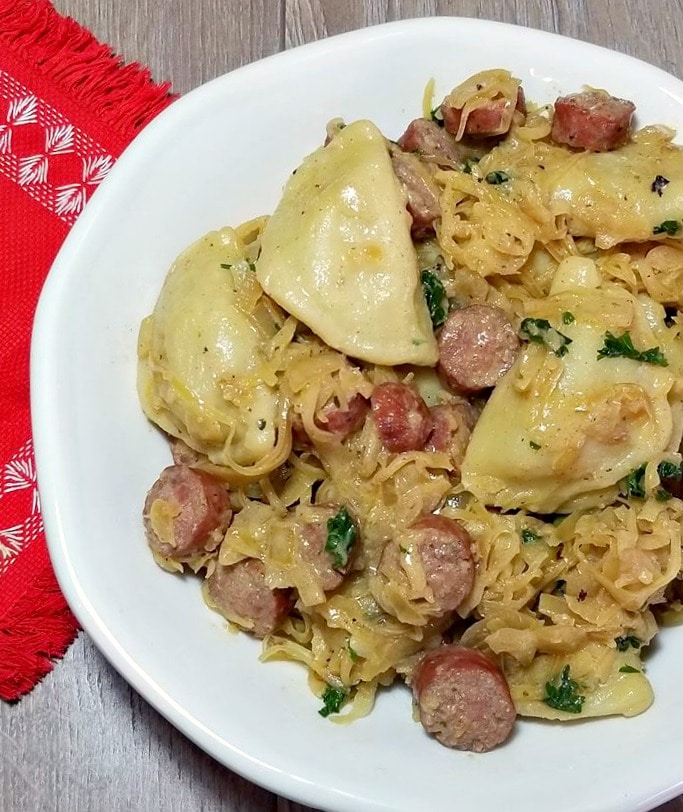 Well either way, this dish is absolutely delicious! And if it's any indication of how other eastern european dishes taste then you are sure to find more here in the near future.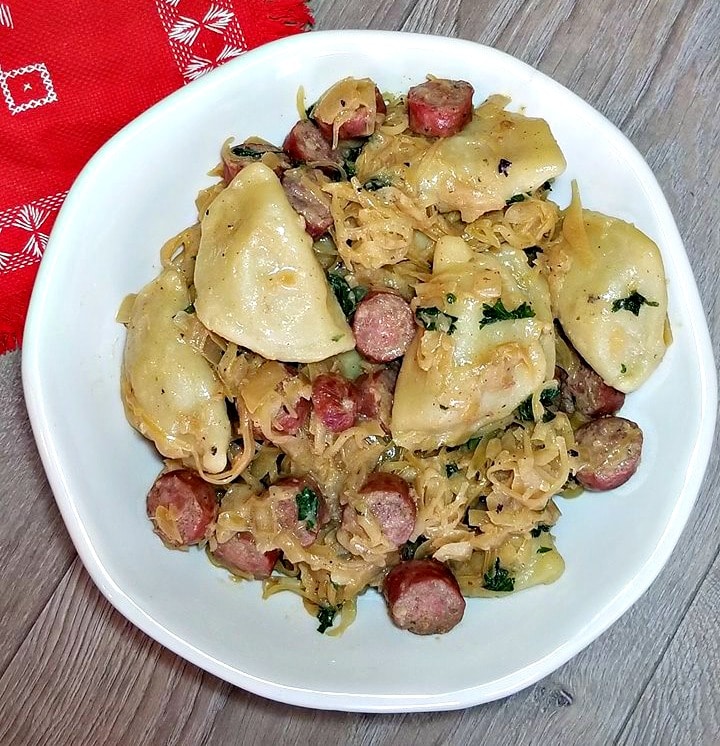 This recipe is super simple to make, you can literally have this on the table in less than 30 minutes. Serve it up with sour cream and you have yourself a true European meal.
Whenever I make this I try to save some for the next day, because it makes such great leftovers. Wouldn't you want this two days in a row? or how about making a few meal preps for the work week?
If you are wanting to make more than two of these dishes tonight. Then you will want to use my simply ingredients adjust ABOVE and you can have leftovers too. I hope you enjoy!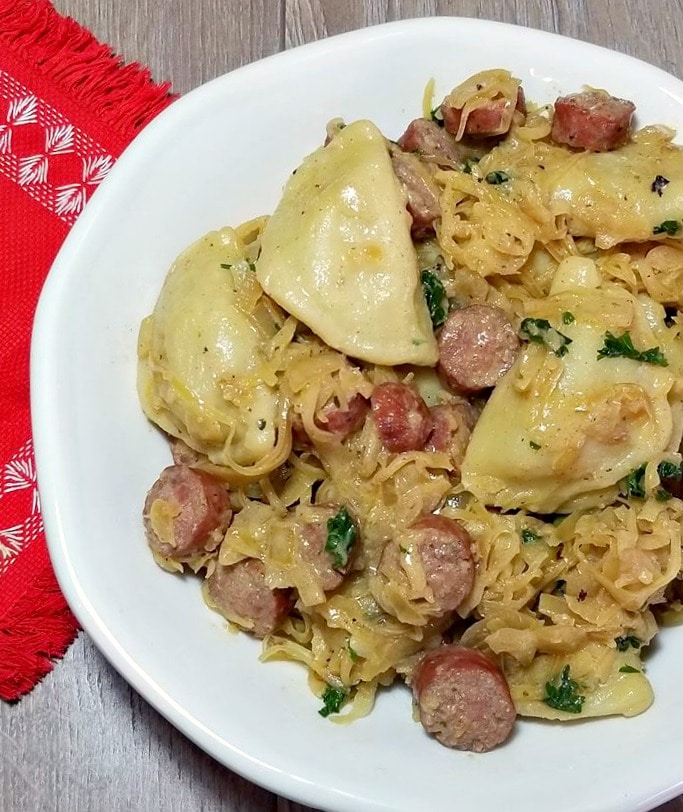 I'm thrilled you are reading one of my recipes, if you made this recipe i'd love to hear about it! You can post a review, picture below or via Instagram and by doing so you will be automatically entered into our seasonal CONTEST to win one of our great prizes. Winner will be notified via email within a week after the contest closes. Thank you and until next time see ya in the kitchen. Don't want to miss a recipe? Sign up for our NEWSLETTER delivered right to your inbox!
Print Recipe
Farmer Sausage Skillet with Perogies
Oh for the love of good European food!! Hello Kielbasa and Pierogies, I love you. This is one of my favorite ways to prepare this dish
Ingredients
3

tbsp

Butter

1

Medium onion

3

Farmers Sausages

15

Perogies

1

cup

Sauerkraut

1

tbsp

Dijon mustard

2

tsp

Parsley

1/4

cup

Whole Milk
Instructions
Bring a large pot of water to a boil and reduce the heat. Then add in your favorite perogies. Once the perogies have floated to the top of the pot, remove from the heat strain and set aside.

Meanwhile in a large dutch oven add 1 tbsp of butter and the diced onion, fry for one minute before adding in the sliced farmers sausage.

Saute on medium heat till the onions are translucent and the sausage has browned nicely.

Then add in your Sauerkraut, dijon mustard and milk. Cook on low heat for a 10 minutes then remove and set aside on a plate.

In the same pot add 2 tbsp of butter and the cook perogies along with the fresh parsley. Saute on medium heat for 5 minutes, allowing the pregoies to brown some before adding back in the sausage mixture.

Simmer on low heat all together for another 5 minutes and serve.
Notes
You can replace the whole milk with %2 milk and use 2 tbsp of butter if desired. Serve with sour cream for some extra creaminess. 
PIN IT FOR LATER