Ingredients
1 pound tail on

Medium Shrimp

Spices
Directions
This easy pan seared shrimp with lime butter and garlic cilantro sauce is such a quick and healthy recipe to make for when you are in a hurry or just craving some shrimp. For this dish we are serving alongside a fresh avocado, but there are so many ways to enjoy this shrimp, think in tortillas, over rice or onto a bed of cooked pasta. I have always favored my shrimp with lemon garlic butter, and  though that is just as good. I also like to use lime too, adding in fresh cilantro with that gives this dish a mexican feel and really enhances all the other flavors.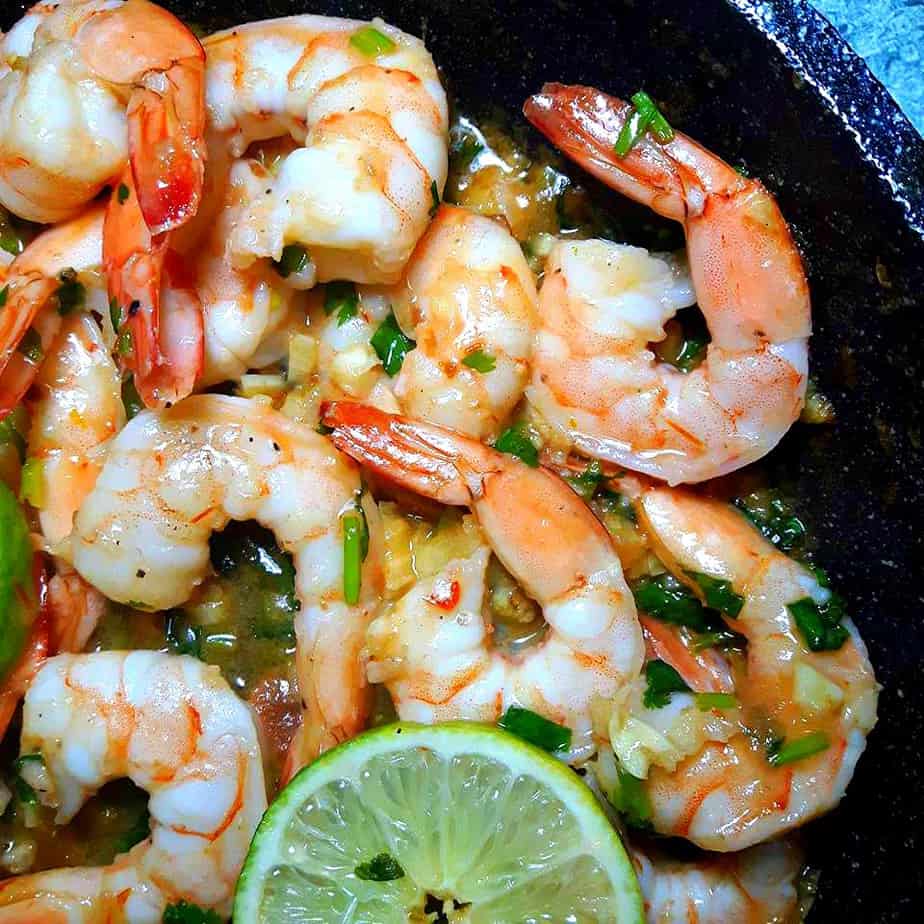 Once you try this shrimp, you will be hooked, just be careful to not overcook the shrimp or it will become rubbery. You are going to want to cook it on medium low heat till it turns pink in color then you will want to remove it immediately from the heat and serve. Nothing beats fresh shrimp like this, drizzle with extra lime juice if desired and enjoy!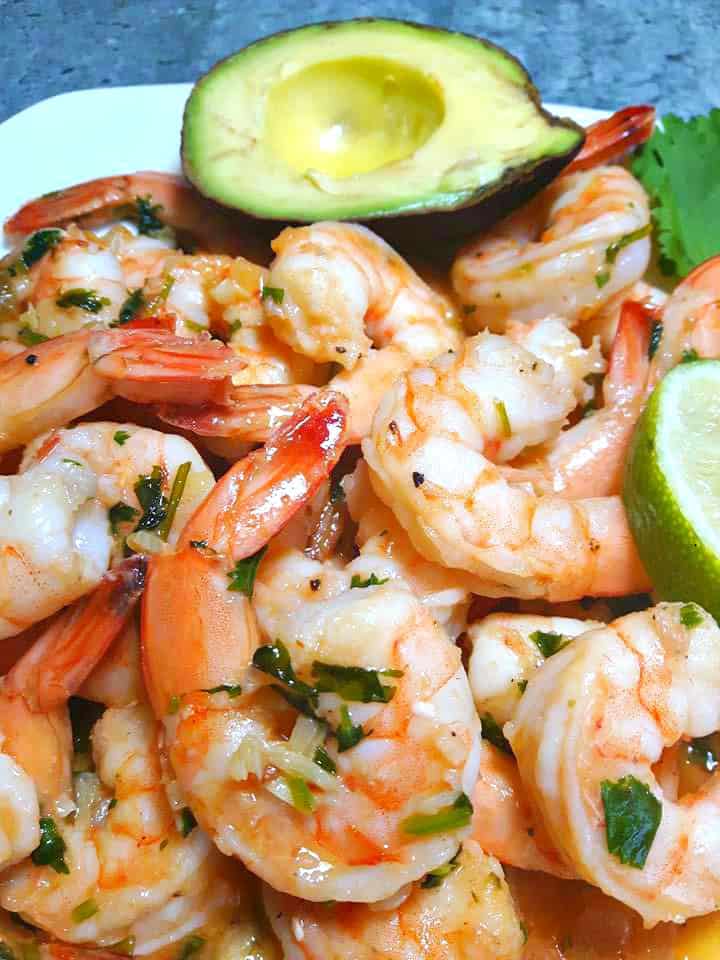 Buen provecho!
Kitchen Essentials: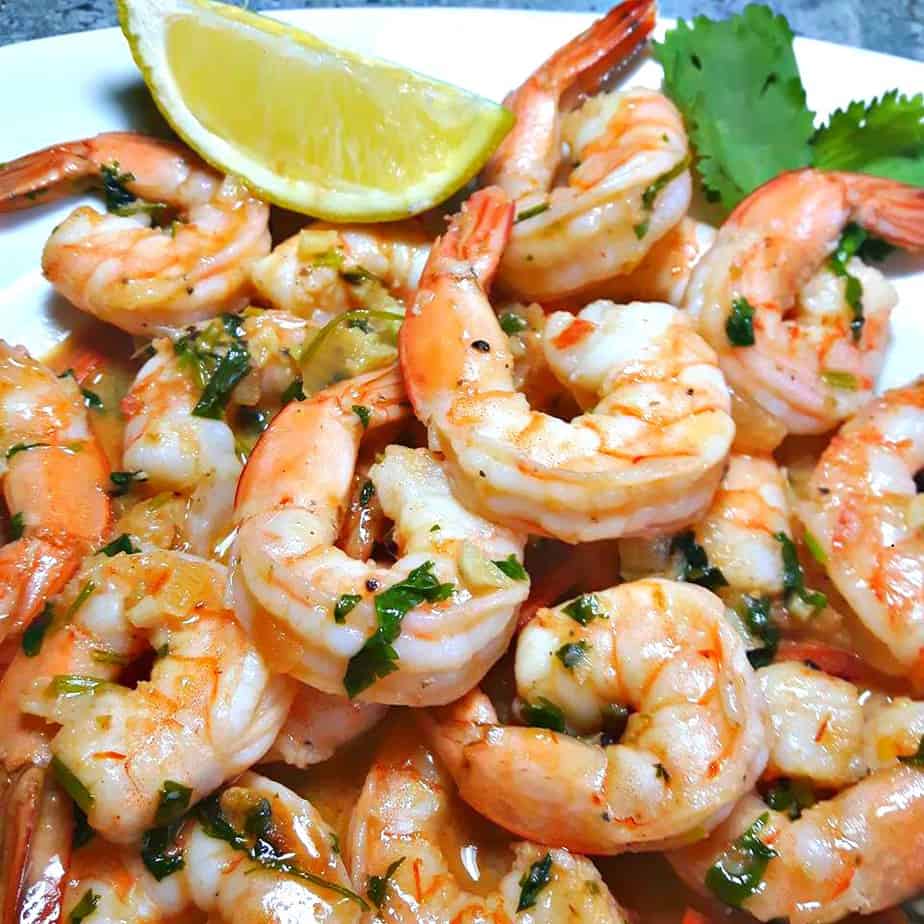 To make the Garlic and Lime Shrimp:
In a large skillet, heat your butter over over medium – low heat.

Add minced garlic and chopped cilantro and saute for 1 minute.

Add in the shrimp and season with salt and pepper along with garlic powder, saute till it turns to pink and is cooked.

Turn off the heat and squeeze in the juice from one lime.
Serve immediately.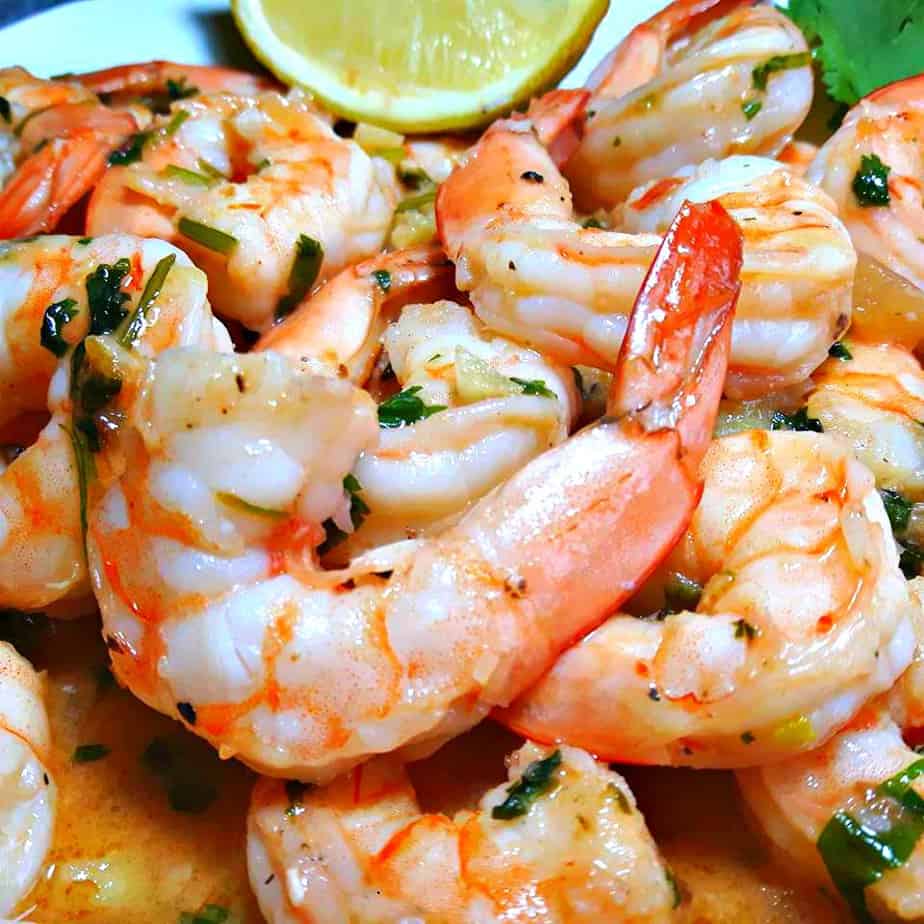 I am so thrilled you are reading one of my recipes, if you made this recipe i'd love to hear about it!You can post a review, picture below or via Instagram and let me know how it turned out. And by doing so you will be automatically entered into our seasonal CONTEST to win one of our great prizes. Winner will be notified via email within a week after the contest closes. Thank you very much for reading and until next time see ya in the kitchen. Don't want to miss a recipe? Sign up for our NEWSLETTER delivered right to your inbox every Month!
PIN IT FOR LATER