Ingredients
1 package (400 g)

Fresh Chow Mein Noodles

2 large

Boneless chicken breasts

3 cups

Green Cabbage

shreeded

2 tbsp

Chicken Stock (low sodium)

Chinese sauce
Directions
Anyone can make Authentic Chicken Chow Mein, it just takes the right ingredients. What makes my Chicken Chow Mein authentic? Well you are just going to have to read on to find out.
The hardest part about making homemade chow mein is "chopping those vegetables". Once you have that part done, along with marinating the chicken. Then this recipe can then be pulled together in 15 minutes flat.
I have experimented with a few chow mein recipes over the years and promise you your going to love this one. It contains a few fresh ingredients such as whole chicken breasts, shredded cabbage, bok choy, green onions, carrots and fresh chow mein noodles.
So what makes this chow mein authentic is that all of those fresh ingredients are tossed in the most delicious sauce.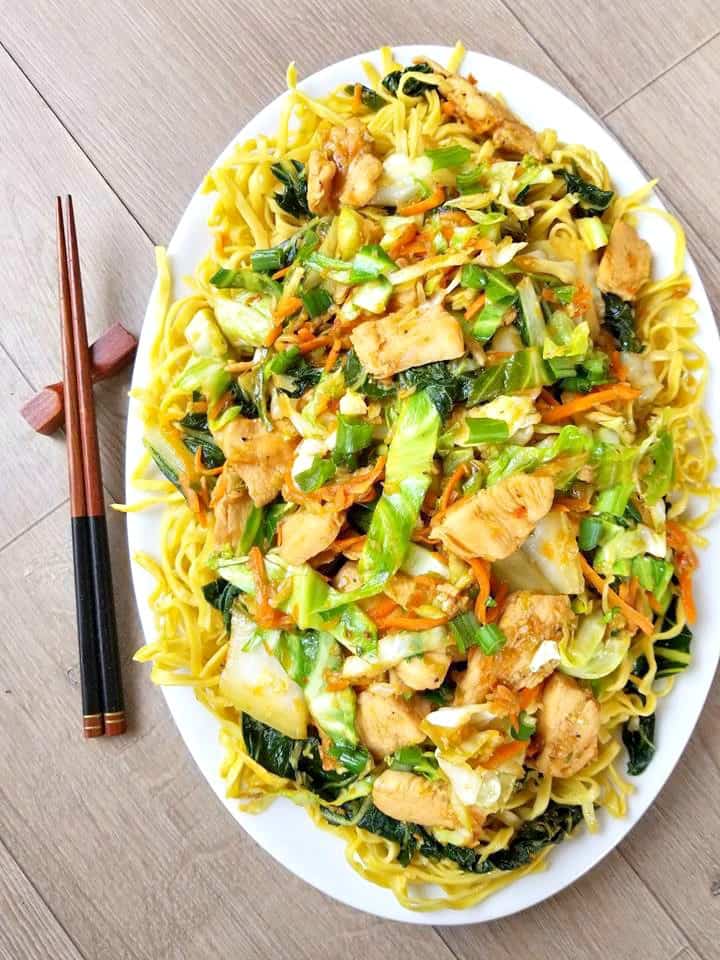 Chow Mein is one of my favorite asian dishes, I will order it everytime I go to my favorite asian restaurant and I will also order it when I try new asian restaurants.
Some restaurants make their chow mein better than others, typically it has allot to do with the type of ingredients that are added to the noodles. Fresh is always best vs frozen and trust me some have put frozen in and i've never went back
My all time favorite chow mein dish would have to be seafood then chicken, today I am sharing the chicken one. Very soon I will share how I make the seafood one, which contains fresh calamari and shrimp.
I like to make my chow mein with fresh noodles, only because they are healthy than most of those packaged dry kinds. However both with taste very similar and work well in this recipe, so use whatever you can find.
Typically any of these chow mein noodles can be found in almost any supermarket today.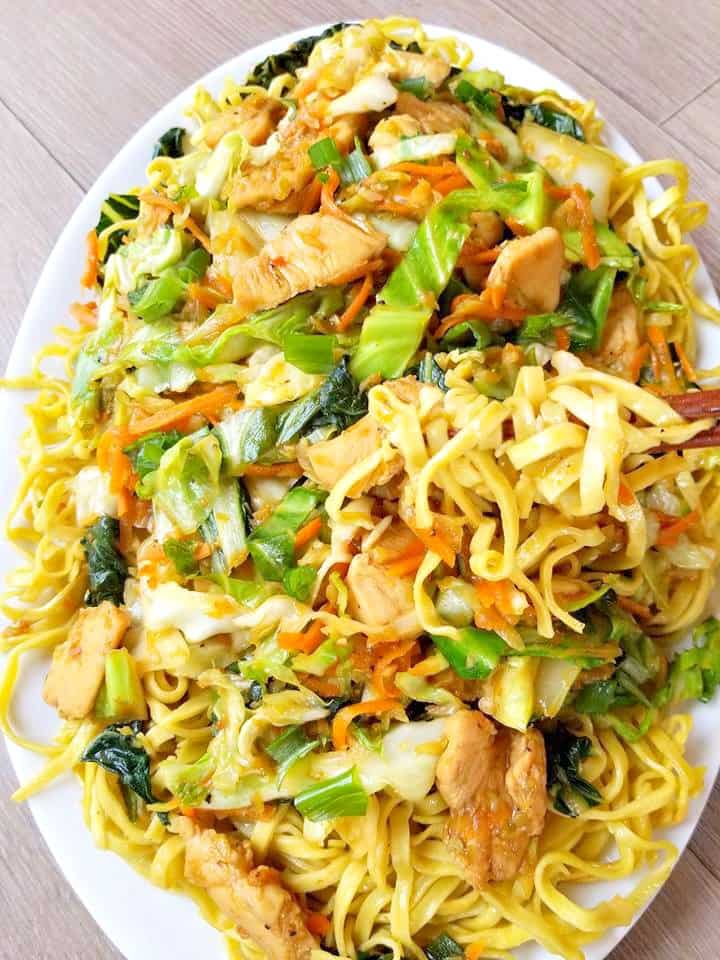 Also if your wanting a crispy noodle, then you can fry them a bit longer as directed in step 1. This recipe can also be made with just about any meat such as chinese pork, beef or shrimp. OR make it vegetarian, which is also fantastic too!
Plus, if you like a little more heat to your dish then feel free to add more red pepper chili flakes or some fresh chili paste. You know make it your own 🙂 
I am so thrilled you are reading one of my recipes, if you made this recipe i'd love to hear about it! You can post a review, picture below or via Instagram and let me know how it turned out. And by doing so you will be automatically entered into our seasonal CONTEST to win one of our great prizes. Winner will be notified via email within a week after the contest closes. Thank you very much for reading and until next time see ya in the kitchen. Don't want to miss a recipe? Sign up for our NEWSLETTER delivered right to your inbox every Month!
PIN IT FOR LATER
Steps
To make the Authentic Chicken Chow Mein

Start by cooking the noodles, to do that pick up a fresh pack of chow mein noodles such as the one you see below. And place them into a large pot of boiling water, cook then on medium - low for 5 minutes till tender. Then strain in a large colander. Wanting a crispy noodle? Simply place 2 tbsp of sesame oil in a large frying pan and saute those cooked noodles on each side till slightly crispy and browned. Then set aside.

Now in a medium bowl add in the cornstarch and 1 tbsp of sesame oil and whisk together till blended.

On a large chopping board, slice the chicken breasts into thin strips and place into the cornstarch/sesame bowl and mix to coat. Place in the fridge to marinate for approx 30 minutes, 15 minutes if your in a hurry.

Make the Authentic Chinese Sauce:

Meanwhile, make the Authentic Chinese sauce by placing the soya sauce, oyster sauce, rice vinegar, pepper and sugar in a bowl then whisk and set aside.

Now, here comes the hardest part "chopping those vegetables". On one cutting board, mince the garlic and ginger. And on the same cutting board peel and dice the carrots into thin strips, along with the bok choy and cabbage.

Over medium heat add 1 tbsp of sesame oil to a large pan and toss in marinated chicken. Cook the chicken for about 5 minutes till no longer pink, then throw in the minced garlic and minced ginger cook one more minute before removing to set aside.

In the same pan add 2 tbsp of chicken stock, sliced cabbage, bok choy, green onions and carrots. Saute till slightly tender about 3 minutes.

Add in the cooked noodles and cooked chicken. Then pour the "Chinese Sauce" overtop and simmer on medium - low till everything is heated thoroughly. Toss well, serve hot and enjoy!