Ingredients
Marinade

3 tbsp

Worcestershire sauce

Crust

1 tsp

High Quality Black Peppercorn
Directions
I'm finally ready to reveal my family's favorite recipe for "West Coast Cedar Plank Salmon". This recipe has been a secret in my family for sometime and I had to get a couple people's approval to reveal it here.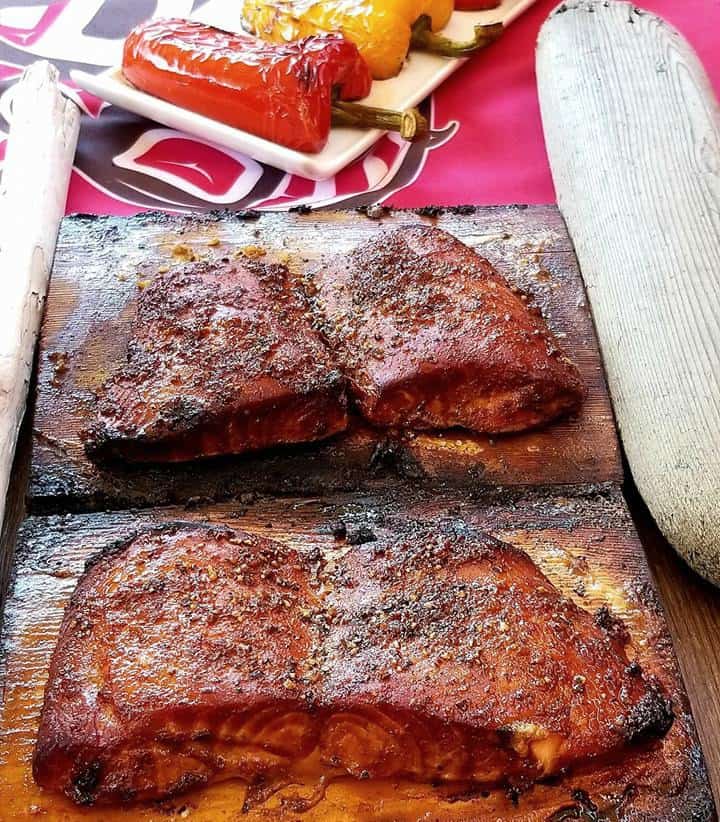 If you have ever tried fresh smoked salmon which tastes like salmon and a candy all in one. Then you are sure to taste the resemblance here.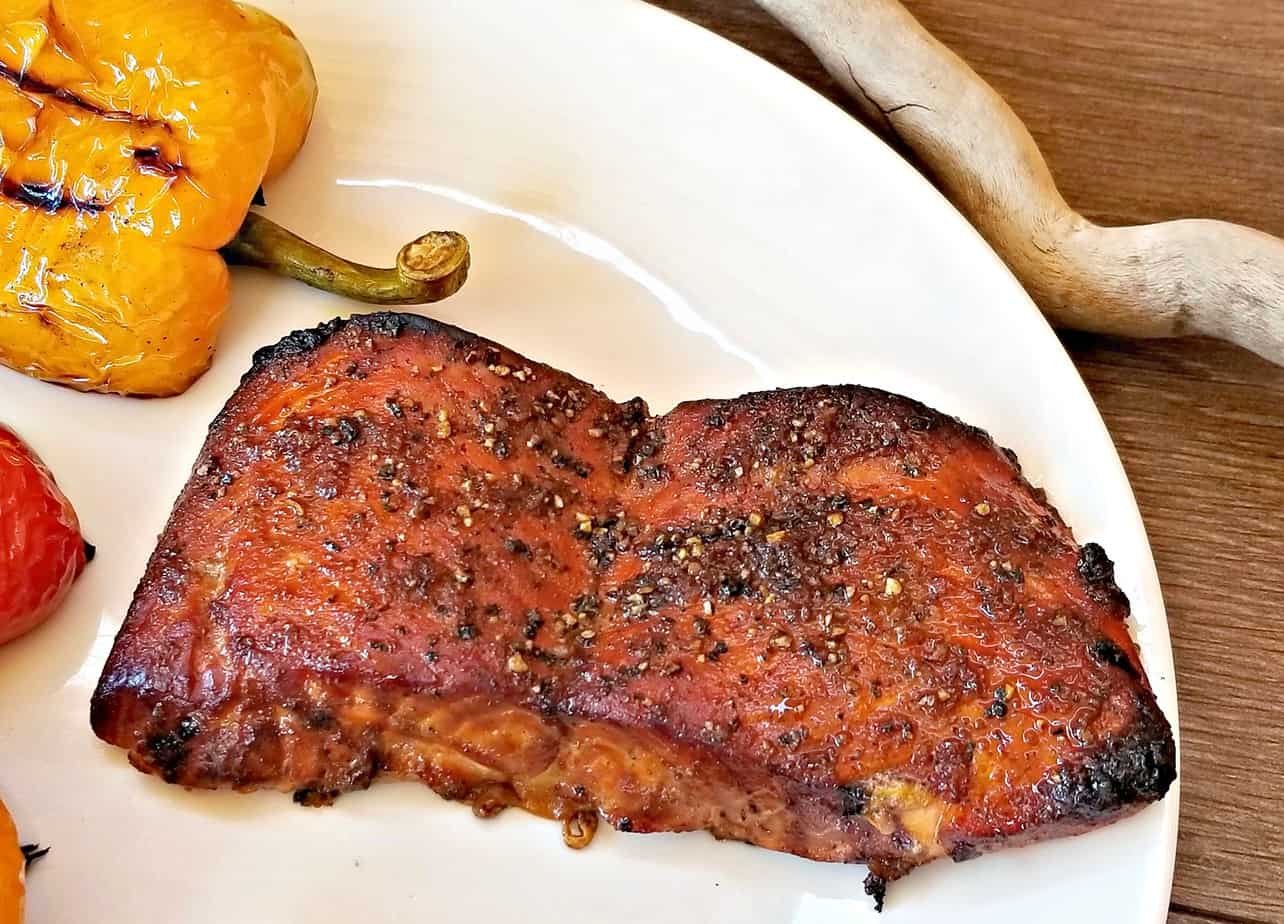 One of my favorite cooking shows just started and we are now in Season 5. Can you guess what it is? It's MasterChef Canada, where 21 home cooks are completing for title of Canada's best home chef.
I just love this show because it highlights the home cook and gives them the chance to complete to becomes Canada's next master chef.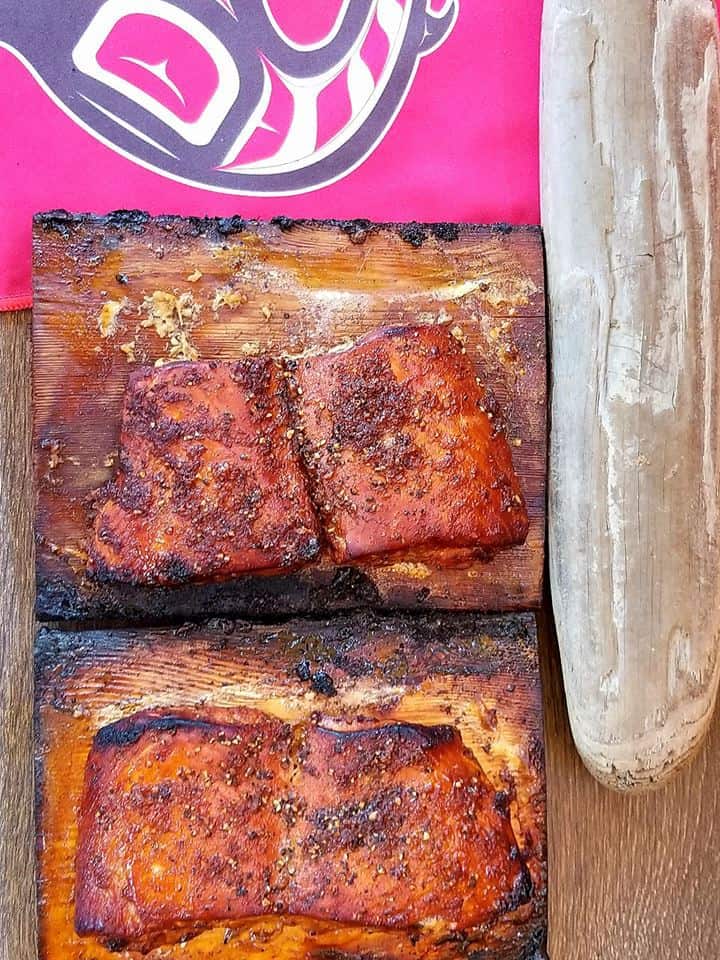 Proving you do not have to go to school to become a chef! The first challenge was for each chef to create a signature dish that represents them.
Some people choose ingredient that represent there home town/province. While others choose ingredients that represented their roots and then some went beyond their own roots and cooked something totally unexpected.
One lady was from Nova Scotia, Canada used blueberries because Nova Scotia has been named the wild blueberry capital of Canada. While another lady made the oh so popular peruvian ceviche, but failed to cook it throughout and was sent home in the first round.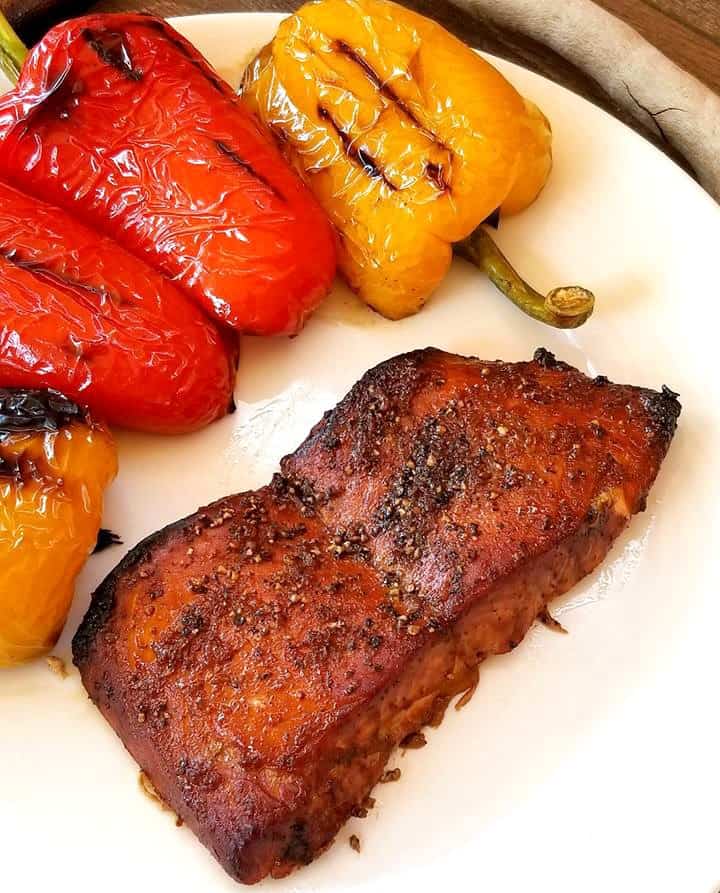 The dish that interested me the most was cooked by a man named Jonathan. He made a "Ghost Pepper Stew Chicken" with rice and peas along with a mange apple slaw. A dish that reminded him of Trinidad where he was from. I definitely want to find the recipe for that, so if anyone knows of one please send it my way 🙂
So this got me thinking if i was in this competition what would I make? Well being from British Columbia, I would definitely use fresh Salmon and make my all time favorite "Cedar Planked Salmon".
Lucky everyone in my family understands my passion for blogging and cooking. So here it is, my family's secret recipe for the most mouth watering Cedar Salmon.
Made with just a few simple ingredients of fresh garlic, powdered garlic, pepper, medium soya sauce, worcestershire sauce, olive oil and brown sugar.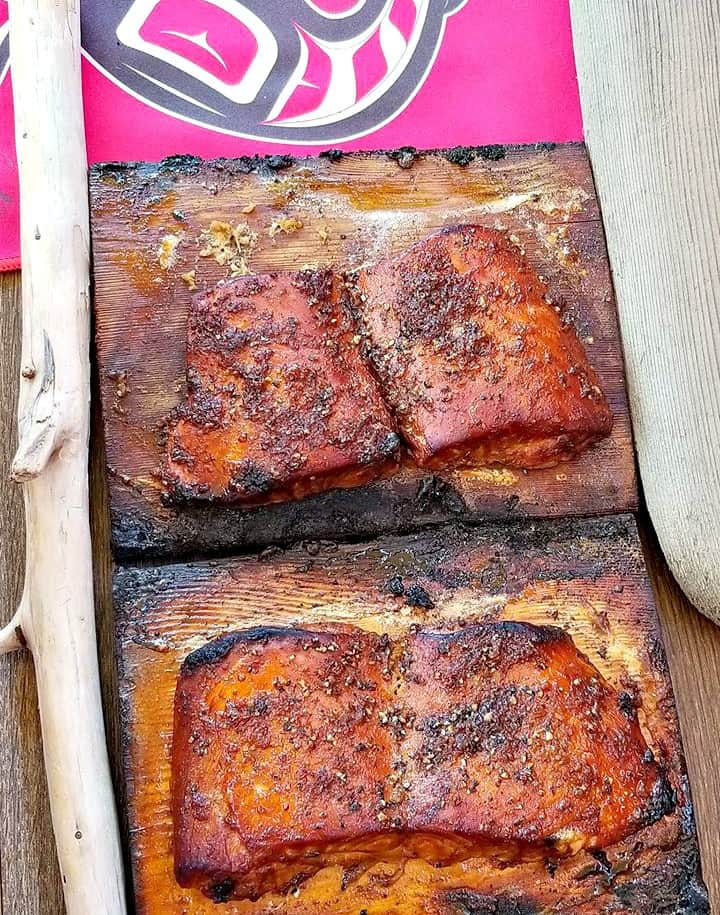 Your soon to see why this recipe has been kept a secret this long. Truthfully though the secret is in the marinade, so be sure to marinade this fish in a ziplock bag or in a sealed contactor for a minimum of 30 minutes to lock in maximum flavor.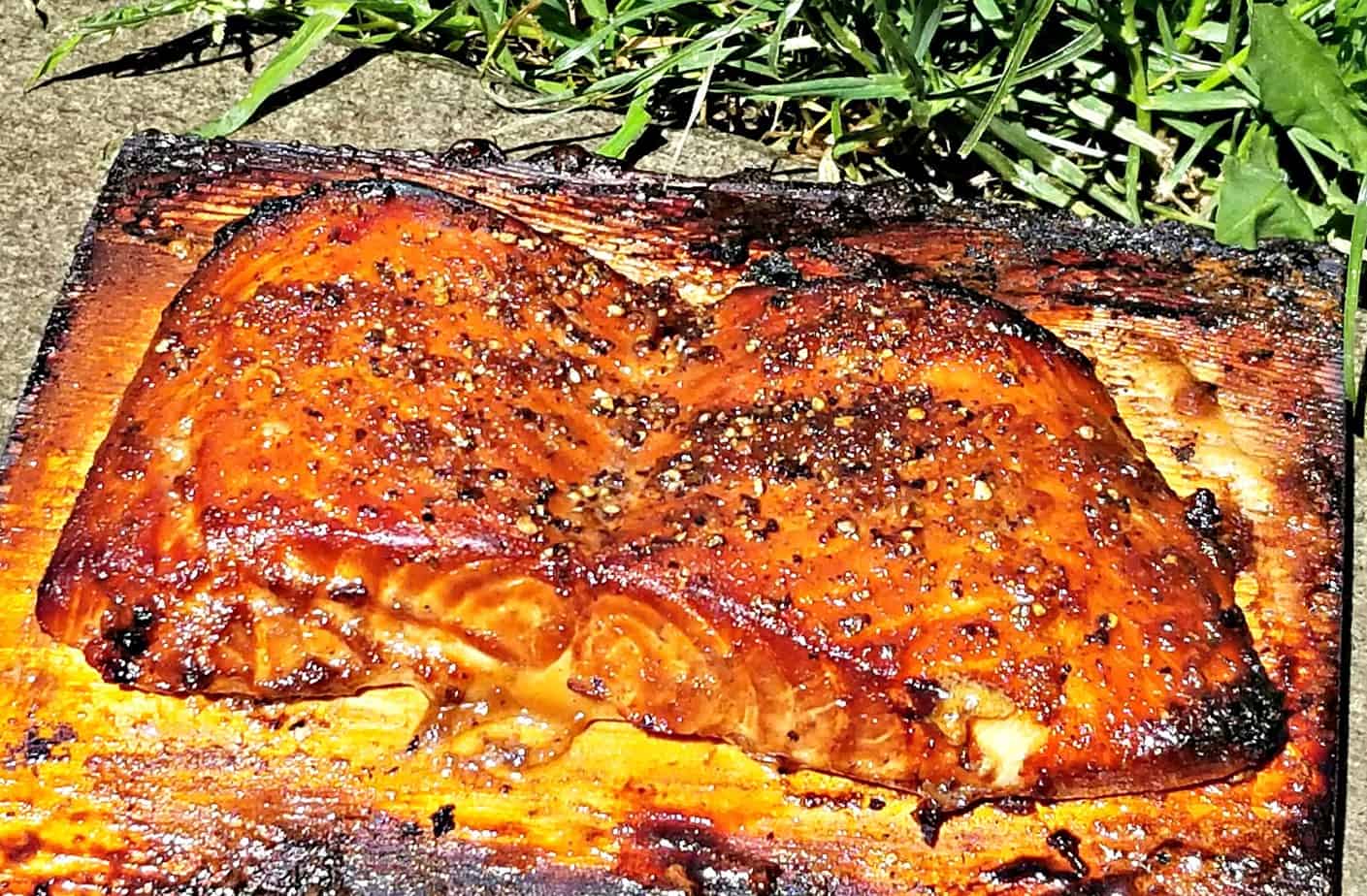 Once that part is done the rest is a cinch to pull together, simply remove the fish from the marinade and sprinkle it with a pinch of salt "less is best" because the soya sauce has enough.
Then season with pepper and cover generously with brown sugar. Do not skip any of these steps, the brown sugar is critical to giving it that caramelized candy flavor.
I will throw a few peppers on the grill around the same time and sometime asparagus. Just make sure you brush everything entirely with olive oil to prevent from burning and then flipping once. Also the veggies will need to be removed before the salmon so keep an eye on them.
Now let me ask you, if you were on Masterchef Canada. What ingredient would you bring that represents where you are from? And what dish would you have made? I would love to hear about it in the comments below.
I'm thrilled you are reading one of my recipes, if you made this recipe i'd love to hear about it! You can post a review, picture below or via Instagram and by doing so you will be automatically entered into our seasonal CONTEST to win one of our great prizes. Winner will be notified via email within a week after the contest closes. Thank you and until next time see ya in the kitchen. Don't want to miss a recipe? Sign up for our NEWSLETTER delivered right to your inbox!
PIN IT FOR LATER
Steps
To make the West Coast Cedar Plank Salmon:

Start by immersing the cedar planks in water for a minimum of 30 minutes. This prevents them from burning on the grill.

Now make the marinade:

Serve alongside any other grilled vegetable that you may like. Enjoy!