Ingredients
8 ounces or one large can

Red Kidney Beans

2 cups

Chicken Stock (low sodium)

Spices

1 whole

Scotch bonnet pepper

1 tsp

Pepper and Salt to taste
Directions
If you are looking for a recipe that utilizes coconut cream, then you found it. Make sure you are using real coconut cream and not the milk, otherwise it won't turn out as good.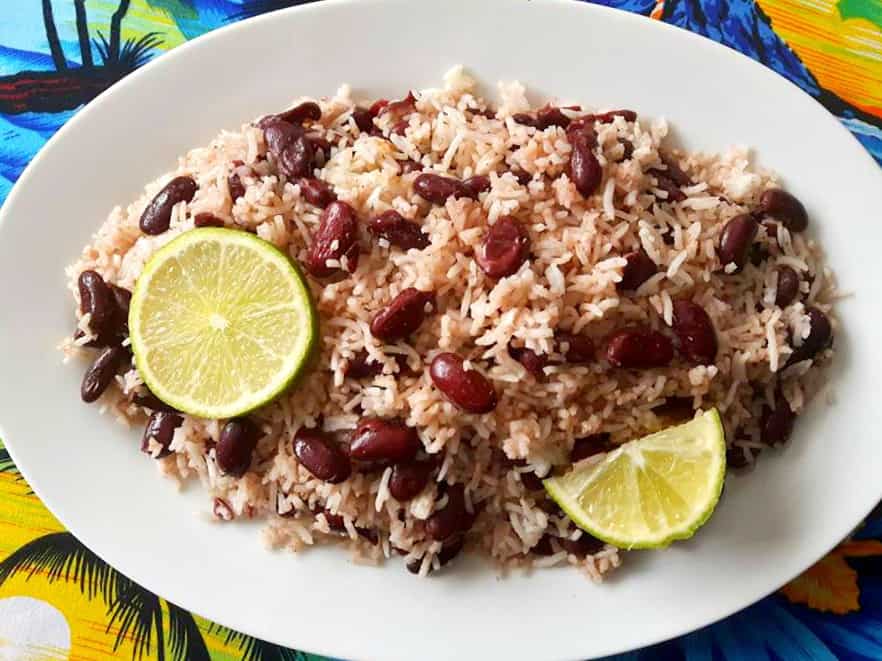 Jamaican rice and peas/beans is not only healthy for you it's super tasty too! It's often served alongside other Jamaican meals, with some mango chutney, and an ice cold bottle of "Red Stripe Beer" Jamaica's most popular beer.
If you like this rice, check out my recipe for "Crockpot Jerk Chicken and Pineapple" it goes great overtop. Traditionally the beans are soaked overnight in water and then boiled up the next day. I will provide you with that method and also the easier method which utilizes canned kidney beans, and leave what method up to you. I hope you enjoy fi yuh jamaican rice and peas!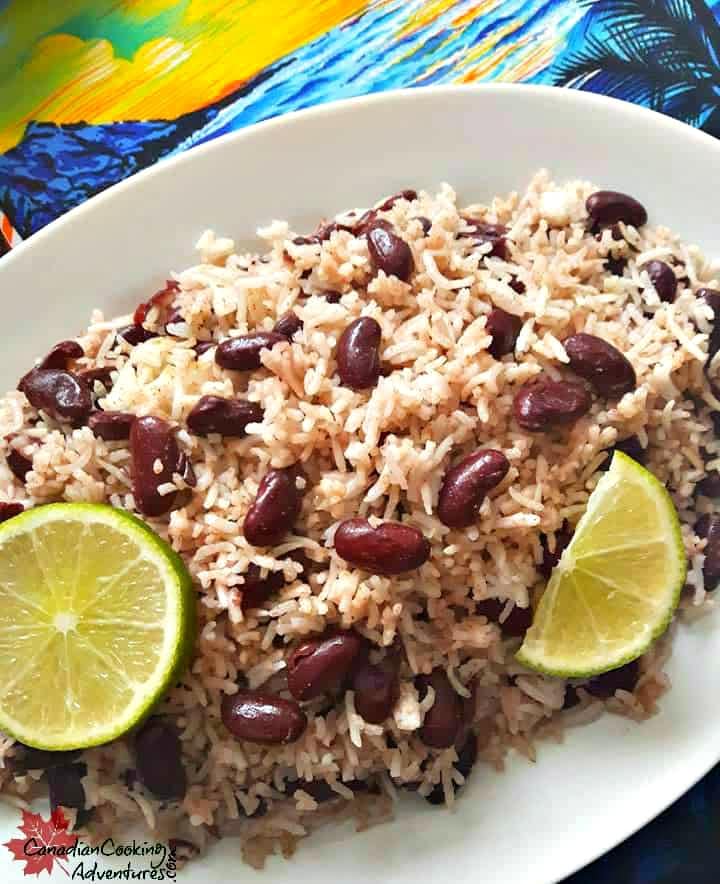 I am so thrilled you are reading one of my recipes, if you made this recipe id love to hear about it! You can post a review/picture below or via Instagram and let me know how it turned out. And by doing so you will be automatically entered into our seasonal CONTEST to win one of our great prizes. Winner will be notified via email within a week after the contest closes. Thank you very much for reading and until next time see ya in the kitchen. Don't want to miss a recipe? Sign up for our NEWSLETTER delivered right to your inbox!
Print Recipe
Jamaican Rice and Peas
Ingredients
8

ounces

or one large can Red Kidney Beans

2

cups

Chicken Stock

low sodium

3/4

cup

Coconut Cream

4

Garlic cloves

1

small Onion

2

cups

Long grain rice

1

tbsp

Butter
SPICES
1

tsp

Ground Allspice

1

tsp

Dried thyme

1

whole Scotch bonnet pepper

1

tsp

Brown Sugar

1

tsp

Pepper and Salt to taste
Instructions
Start by soaking your beans overnight: Rinse and discard any bad beans and place in a stockpot, cover with water and soak overnight.

Canned bean method: Drain and rinse beans.

In a medium stock pot, add 1 tsp of oil and saute your minced onions, then garlic till tender.

Add in the beans, chicken stock, and coconut cream.

Cover, and simmer for 2 hours or until beans are tender. Once your beans are tender add in your spices, minced scotch bonnet pepper, along with the brown sugar.

Rinse your rice several times to remove the starch then add it to the pot, season with salt and pepper.

There should be 1 inch of liquid over the rice, if not add more stock.

Bring to a boil, then to a simmer. Cover for 30 minutes or until rice is cooked.

Stir in some butter and enjoy as a side dish or meal. Enjoy!
PIN IT FOR LATER