Directions
This

Jamaican Rice and Peas

is comfort food for most people who live and love the island life. It is also super simple to make and real tasty!
Serve with some Jamaican Jerk Chicken and you will have a meal fit for a King & Queen.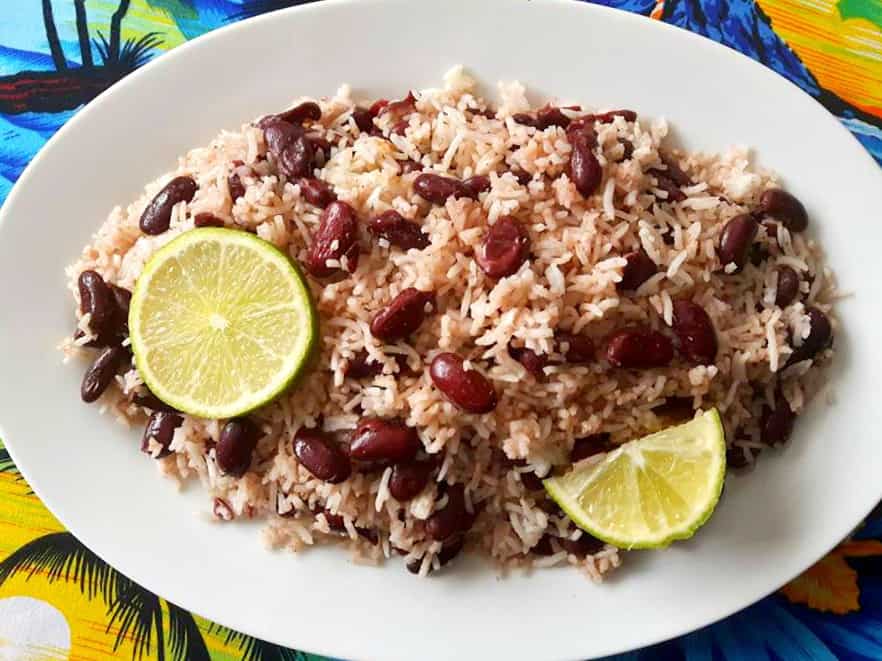 Looking for other Jamaican inspired recipes? Try my Jamaican Coconut Shrimp Curry or Jamaican Goat.
Also note that the lime addition is optional.
WHICH BEANS FOR JAMAICAN RICE AND PEAS
Traditional Jamaican rice and peas calls for dried red kidney beans.
If your in a hurry you can use canned instead.
However like to use the dry, simply soak them in water overnight and they will be ready to go!
HOW TO MAKE JAMAICAN COCONUT RICE AND PEAS
This recipe is a tried and true recipe: I have made it several times in the past year.
You will want to have on hand:
Kidney beans, the dry variety must be soaked for a min of 8 hours. I prefer to use the canned as it makes for a quicker side dish.
Fresh Coconut Milk, the less liquidly variety is best.
Scotch Bonnet pepper, I prefer to use the sauce as it saves my hands and eyes from burning.
Long grain rice
Onions, garlic and spices.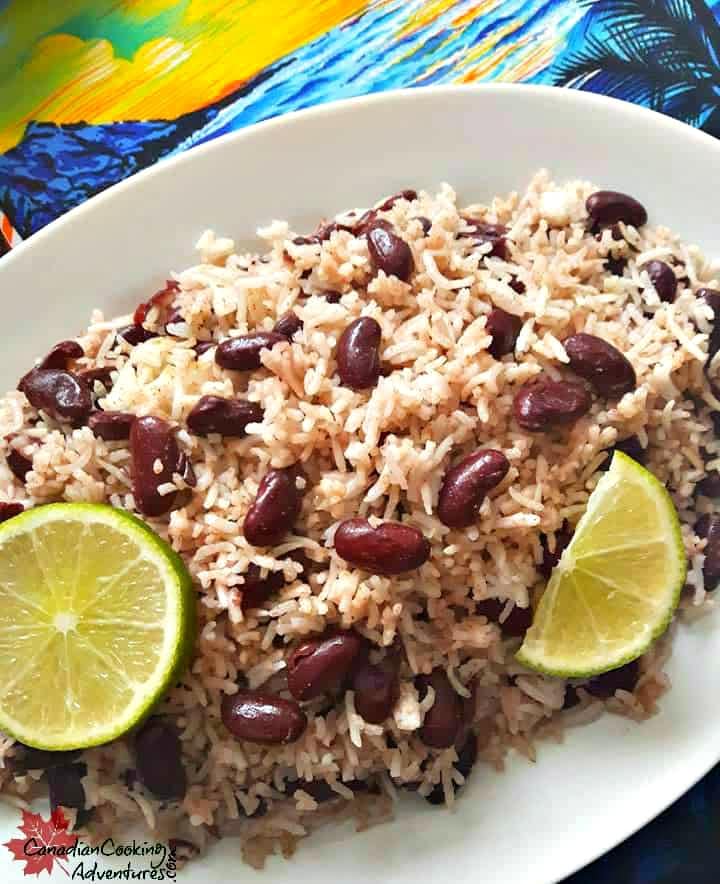 Also, when you are shopping for coconut milk.
Look for a cream vs a milk.
The milks tend to be more liquidly and you can test this by shaking the can.
Jamaican rice and peas/beans is not only healthy for you it's very versatile dish.
This recipe is often served alongside other Jamaican main dishes.
Below you will find a list of my other favorite Jamaican recipes as well.
Also, go ahead and serve this with an ice cold bottle of "Red Stripe Beer" Jamaica's most popular beer.
COCONUT RICE AND PEAS INSTANT POT
Yes, you can also prepare this in the instant pot.
Because traditionally for this recipe calls for the kidney beans to be soaked overnight in water and then boiled up the next day.
But doing this in the instant pot can help to tenderize them faster.
HOW TO COOK JAMACIAN RICE AND PEAS IN THE INSTANT POT
You will simply start by sauteing the onion till soft in oil and then adding in the garlic.
Then add in the rinsed and strained rice, coconut milk/cream, water and spices.
Stir till combined then and the beans on-top and do not stir. Rather close the lid and pressure cook the whole pot for 7 minutes.
Once it has cooked, allow the steam to remove safety and serve with lemon wedges.
I hope you enjoy fi yuh Jamaican rice and peas!
WHAT TO SERVE WITH JAMAICAN RICE AND PEAS
I am so thrilled you are reading one of my recipes, if you made this recipe I'd love to hear about it! Thank you very much for reading and until next time see ya in the kitchen. Don't want to miss a recipe? Sign up for our NEWSLETTER delivered right to your inbox!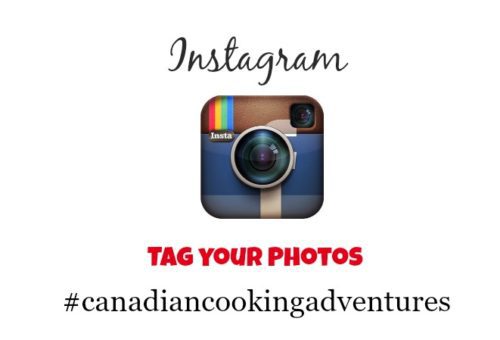 Jamaican Rice and Peas
Ingredients
8 ounces of dried or one large can Red Kidney Beans
2 cups Chicken Stock, low sodium
3/4 cup Coconut Cream
4 Garlic cloves, minced
1 small Onion, minced
2 cups Long grain rice
2 tbsp Butter
SPICES
1 tsp Ground Allspice
1 tsp Dried thyme
1 whole Scotch bonnet pepper
1 tsp Brown Sugar
1 tsp Pepper and Salt to taste
Instructions
Start by soaking your beans overnight: Rinse and discard any bad beans and place in a stockpot, cover with water and soak overnight.
Canned bean method: Drain and rinse beans.
In a medium stock pot, add 1 tsp of oil and sauté your minced onions, then garlic till tender.
Add in the beans, chicken stock, and coconut cream.
Cover, and simmer for 2 hours or until beans are tender. Once your beans are tender add in your spices, minced or whole scotch bonnet pepper, along with the brown sugar.
Rinse your rice several times to remove the starch then add it to the pot, season with salt and pepper.
There should be 1 inch of liquid over the rice, if not add more stock.
Bring to a boil, then to a simmer. Cover for 30 minutes or until rice is cooked.
Stir in some butter and enjoy as a side dish or meal. Enjoy!
Recommended Products
As an Amazon Associate and member of other affiliate programs, I earn from qualifying purchases.
Nutrition Information:
Yield:

4
Serving Size:

1
Amount Per Serving:
Calories:

414
Total Fat:

13g
Saturated Fat:

11g
Trans Fat:

0g
Unsaturated Fat:

2g
Cholesterol:

8mg
Sodium:

469mg
Carbohydrates:

68g
Fiber:

4g
Sugar:

31g
Protein:

9g
These calculations are based off Nutritionix