Ingredients
3-4 pounds (or 1 1/2kg to 2kg)

Whole Chicken

Piri Piri Marinade

1/4 cup

Apple cider vinegar

1 tsp

Cayenne pepper powder
Directions
If you like your food a little spicy like me then you are sure to love this recipe that hails from Portugal, ARIBA PORTUGAL! If you are not a fan of spicy food, then you probably want to skip this meal because it uses Bird's eye chilies, which are very similar to the African red chillies are sometimes used also in this dish. With the combination of lemon and garlic among some other spices you are sure to have a taste of the best piri piri chicken on the market. If you want just a plain chicken with some paprika, lemon and garlic, which is good too, I guess. Then you can omit the bird's eye chilies, but then it won't be Piri Piri anymore. Otherwise you can also buy a pre made peri peri sauce, like the one in the picture below and use that alone to make this recipe. Also if you like the thought of having dinner served on the table in under one hour, then you're going to be a fan of this recipe.
So what is 

Piri piri sauce? 
Well it's a special marinade used alot in Portuguese cooking, however this has now become very popular in Mozambique and South Africa due to it's spicy notes. And then of course now Worldwide,

ARIBA PORTUGAL! So if you

 have the time, you can marinade the whole chicken in a large ziplock bag for 24 hours in advance to help with infusing the flavors more. I hope you give it a try, and let me know how you like it in the comments below.  Serve with a side salad and you will have yourself a great meal for 2. Till next time see you in the kitchen!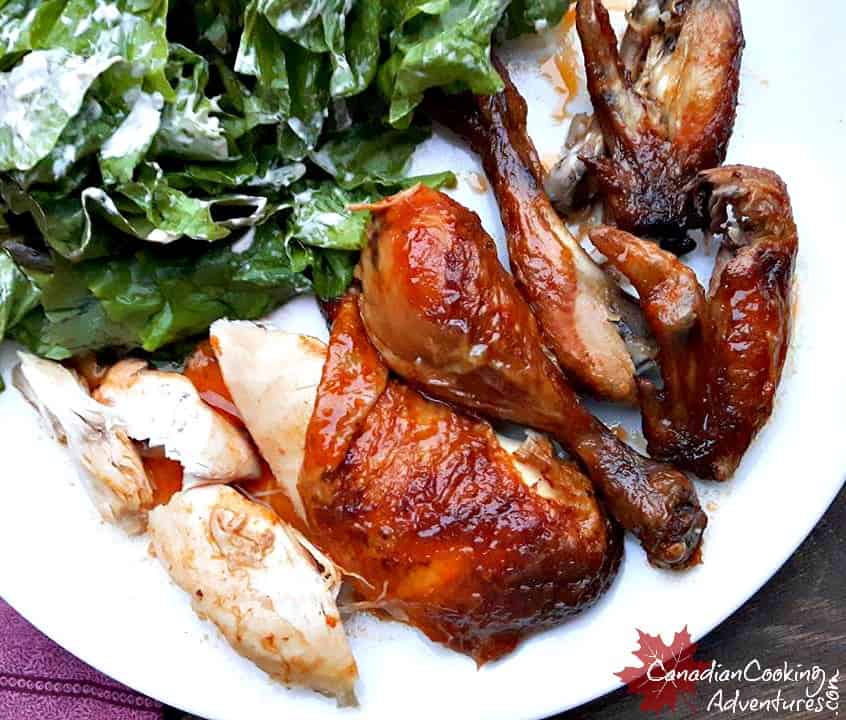 To make the Portuguese Peri Peri Baked Chicken:
Place all your marinade ingredients in food processor and blend everything together (bay leaf included). You can use anywhere from 5 to 10 whole bird's eye chilies depending on how spicy you like it. OR use a pre-made peri peri sauce.
Wash your chicken off in the bottom of the sink, and pat dry with a few paper towels.
Season with seasoning salt from front to back.
Then place your chicken pieces or whole in a large zip lock bag and add your grinded spices, pour 1/4 cup of water and shake to coat all the chicken.
All the chicken to marinade anywhere for 1-24 hours. I prefer to use the marinade as it saves me time, so I will leave that up to you. This is my favorite marinade! 
Place your chicken in the bottom of your oval roaster and then coat pour the rest of the marinade sauce over the chicken and then pour whatever is remaining around the chicken.
Bake in the oven covered at 425f for 30 minutes.
Remove from the oven and basted once more place the chicken back in the oven at 375 f uncovered for the remaining 15 minutes or until browned and crispy.
Serve with a side caesar or over rice.
Enjoy!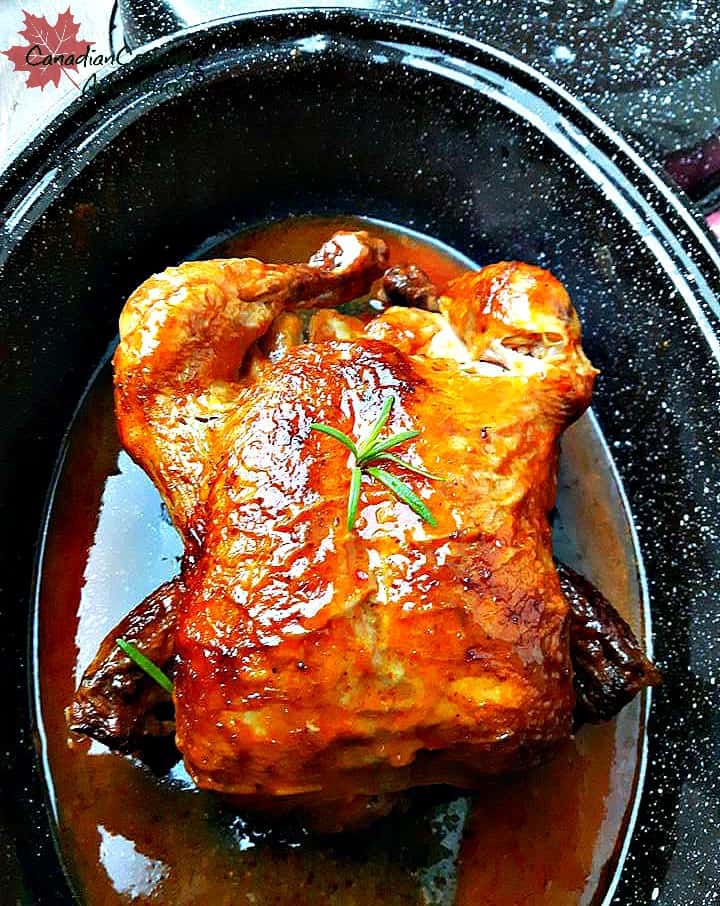 This chicken is super tasty and takes less than an hour to prepare!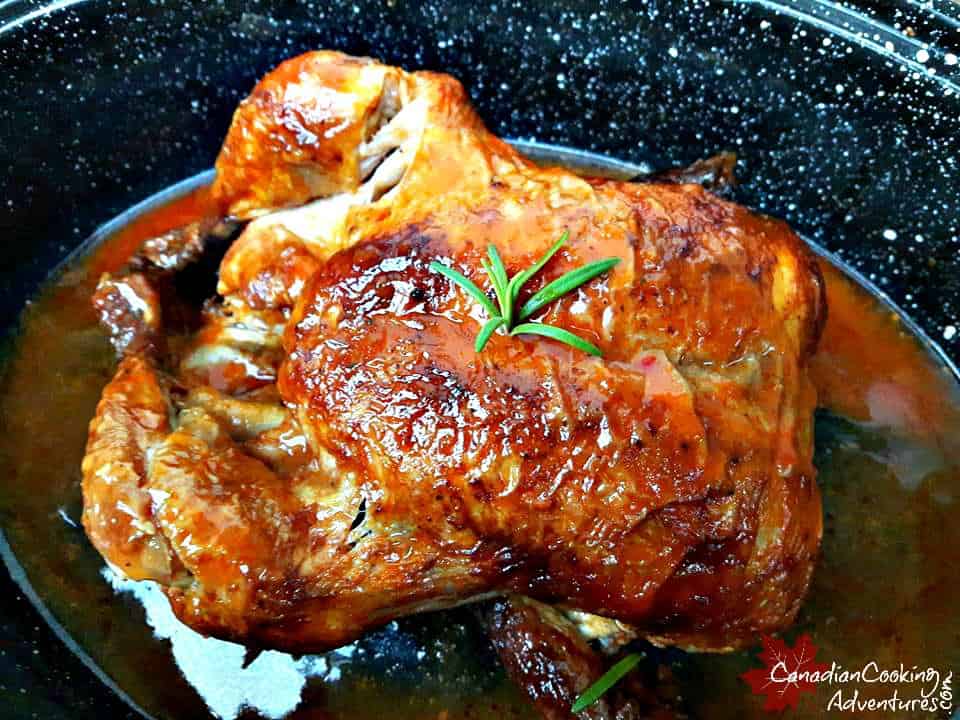 This chicken is super tasty and takes less than an hour to prepare! 
Note: You can find these chilies at any asian market or you can use any fresh red serrano chillies as a replacement. Please don't mistake jalapeños for serrano peppers they are very different. Also you can buy a premade piri piri sauce and marinate your chicken in that.
I am so thrilled you are reading one of my recipes, if you made this recipe i'd love to hear about it! You can post a review, picture below or via Instagram and let me know how it turned out. And by doing so you will be automatically entered into our seasonal CONTEST to win one of our great prizes. Winner will be notified via email within a week after the contest closes. Thank you very much for reading and until next time see ya in the kitchen. Don't want to miss a recipe? Sign up for our NEWSLETTER delivered right to your inbox every Month!
PIN IT FOR LATER