Ingredients
Salt and pepper (to taste)
Directions
I was never a huge salad fan, that is not to say I don't eat salad. I'm just saying I never ordered it much, or requested extras while at any type of gathering. The reason for that is because, most salads i've tried are not always that fresh, the lettuce is typically wilted and or served with that official bottled dressing. Today, however I love salad and that is because I learned how to make it right. Which has lead to my love of salad, and creating different kinds of salad that are not only healthy but also filling. By adding proteins and fresh ingredients you can now have a meal in a salad which I love to do often. This salad is one of those hearty, healthy salads, that is packed with just enough protein and healthy fats to make it a meal or great side if you like. This stuff tends to go the moment I make it, so i double it up if i'm having guests over. Enjoy!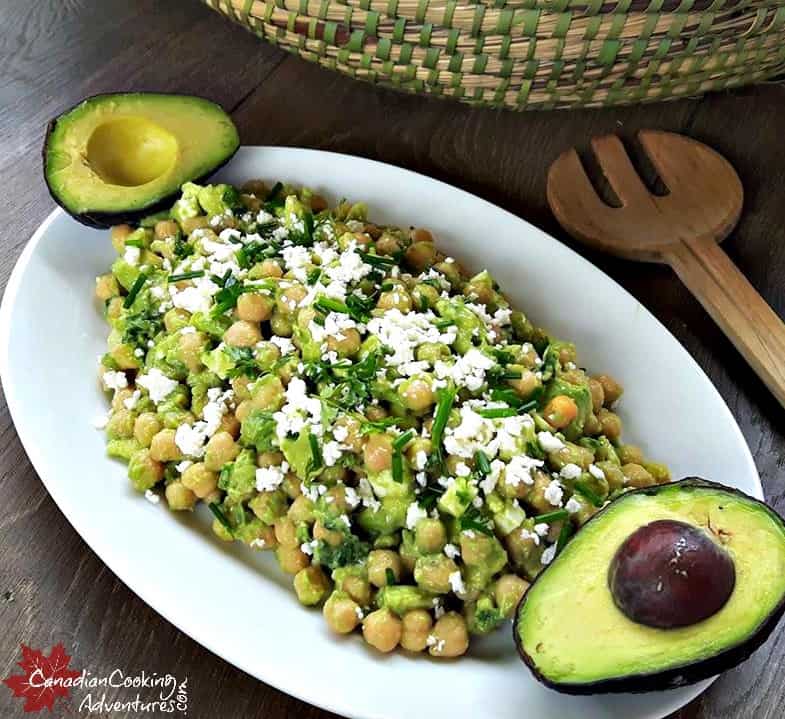 Kitchen Essentials: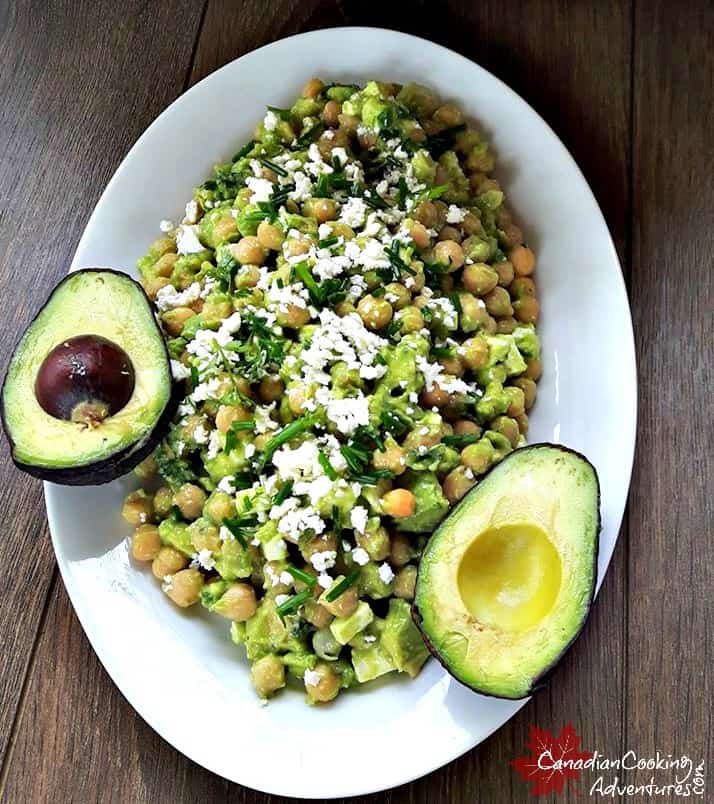 To make the Chickpea, Avocado & Feta Salad:
Empty and drain one can of Chickpeas in a strainer.
Place drained chickpea's into a medium sized bowl, along with your chopped cilantro, green onions and lime juice. Stir to combine and then add in your chopped avocado, season with salt and pepper and stir once more.
Add in your cubed feta and stir once more till combined.
Lastly top with some grated feta, and serve.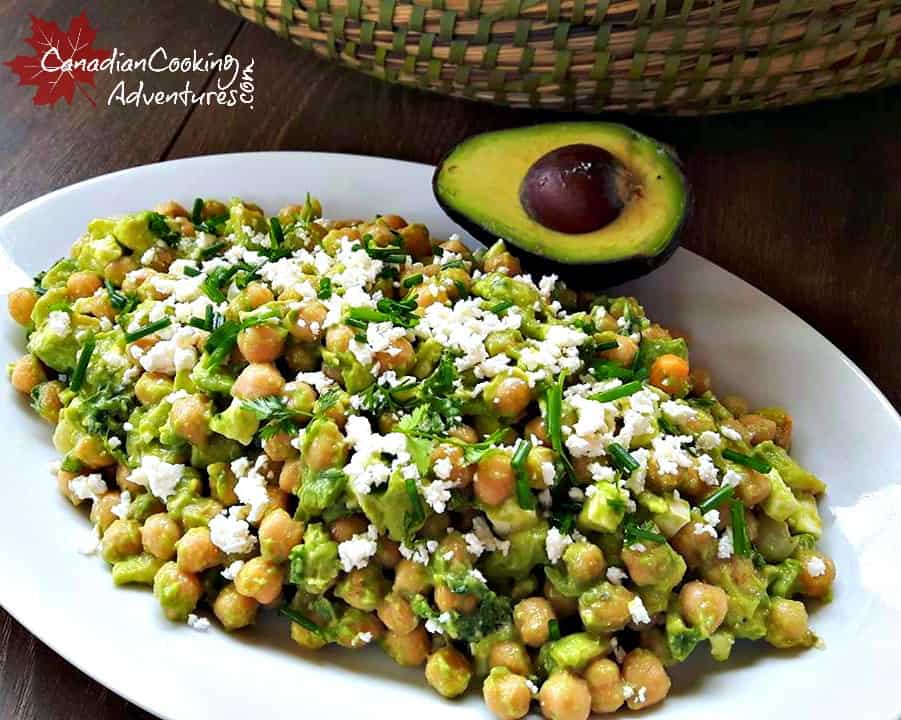 Filling, Healthy and Delicious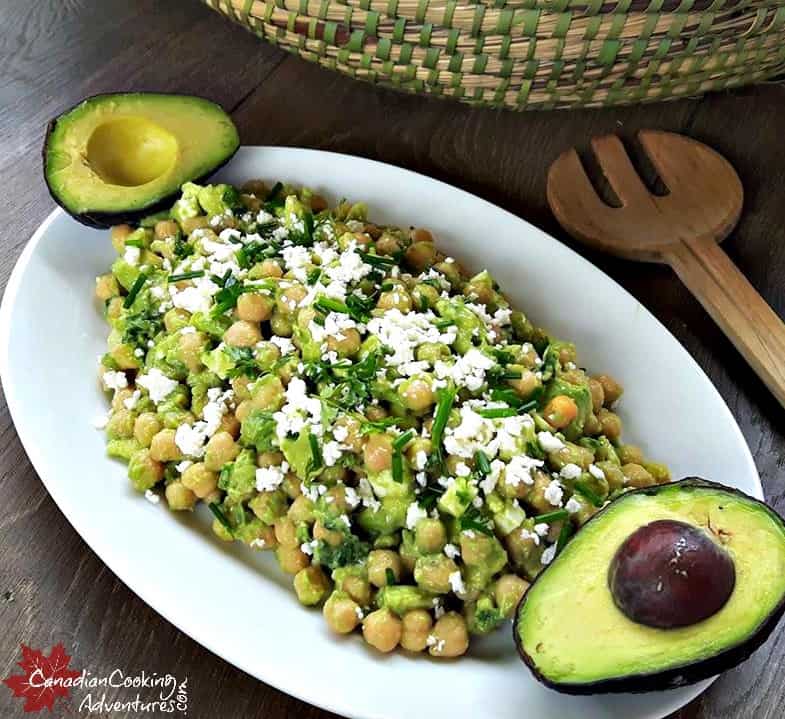 I am so thrilled you are reading one of my recipes, if you made this recipe id love to hear about it! You can post a review/picture below or via Instagram and let me know how it turned out. And by doing so you will be automatically entered into our seasonal CONTEST to win one of our great prizes. Winner will be notified via email within a week after the contest closes. Thank you very much for reading and until next time see ya in the kitchen. Don't want to miss a recipe? Sign up for our NEWSLETTER delivered right to your inbox!
This post may contain affiliate links. This means if you click on a link and make a purchase, even if it isn't the item I mentioned, I receive a small percentage (at no extra cost to you). This helps support this blog, and makes it possible for me to bring you new recipes! I only share links to items I personally use or would recommend, and I have no outside incentive to promote a particular item or product all opinions are my own.