Ingredients
Spices

Salt and pepper (to taste)

Serve with

8

Warm flour or corn tortillas

Pico De Gallo

links in the directions
Directions
I picked up a few fresh Tilapia fillets yesterday to make these super simple fish tacos. I would not recommend using frozen fish for this recipe, you are looking for a few fresh fillets here. The fresher the better, which will produce a moist and flaky fish taco.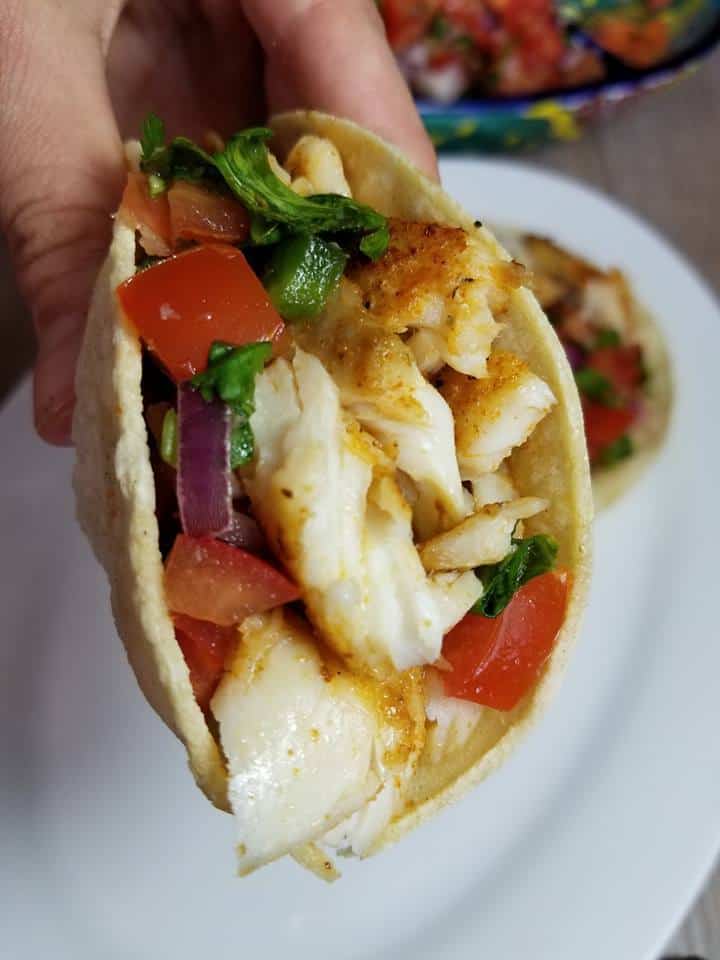 You can also substitute the tilapia for another white fish such as halibut or cod. In our house this recipe is enjoyed more often than any other taco recipe.
It's that good guys, amo los tacos mexicanos!
These fish tacos are so darn delicious, pair them with fresh homemade "pico de gallo" and you can't get a tastier or healthier fish tacos if you ask me.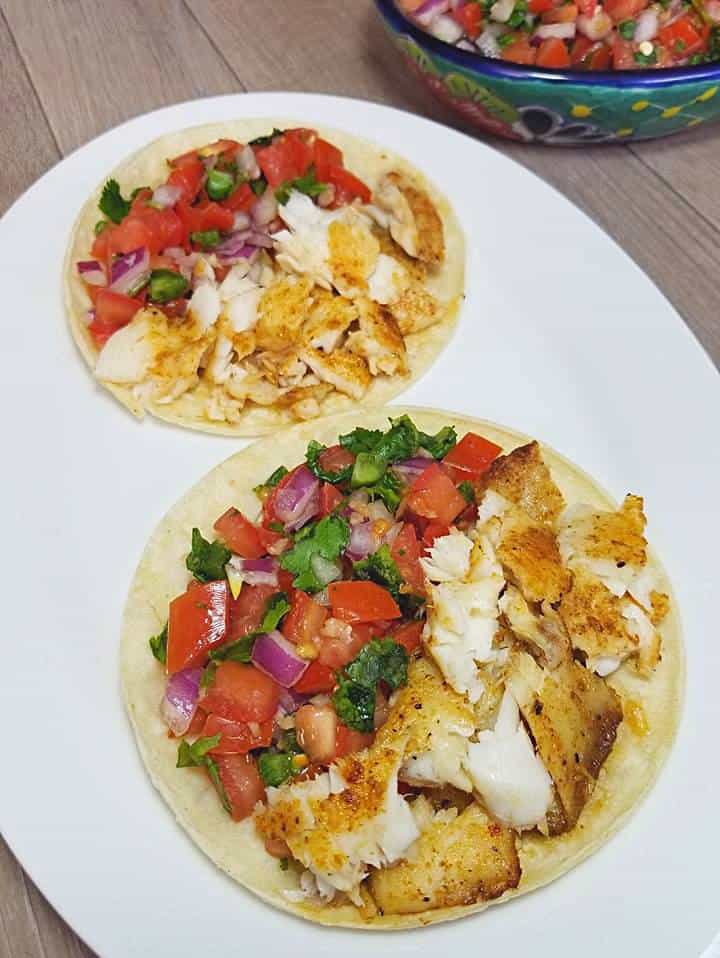 What is pico de gallo? It's Mexican salsa y'all and it goes great with just about any type of mexican food.
Also don't forget to squeeze some fresh lime juice over top the fish at the end, this really helps the flavors to pop.
This recipe can feed roughly 4 people, so if it's just the two of you dining tonight then there certainly will be some leftovers.
If your wanting to feed more people, simply double up the recipe with our easy to use recipe adjuster above.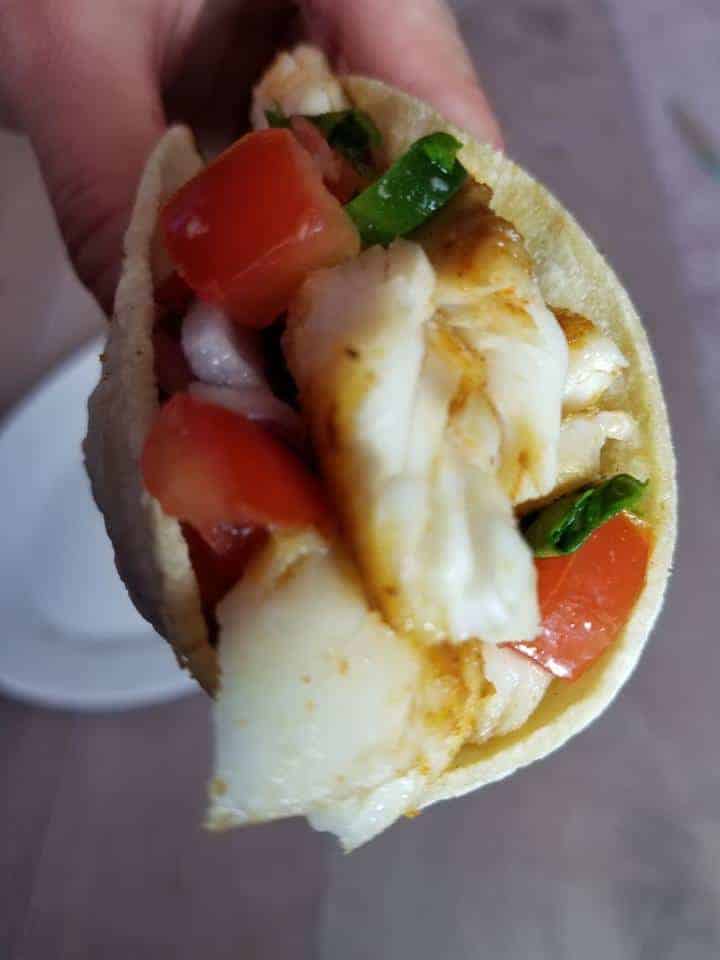 Super easy to prepare too, all you are doing is a little prep work that takes less than 15 minutes. If your wanting to serve this with the same  "pico de gallo" salsa you see in the picture here.
Be sure to make the salsa one hour ahead of time, as it's best to let the salsa marinate which enhances it's flavors. 
Check out my two favorite recipes for Pico De Gallo below you will serious love them! 
Pico De Gallo this goes great with these tacos.
Cabbage Pico De Gallo this also goes great with these tacos.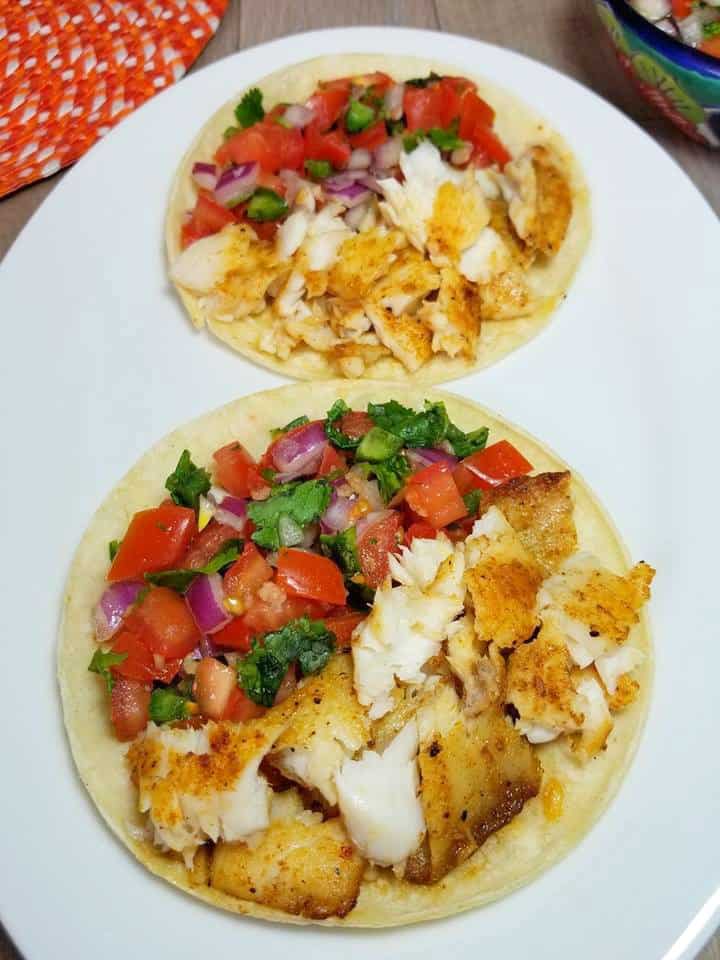 This fish can be served in burritos, tacos, and or over rice with beans.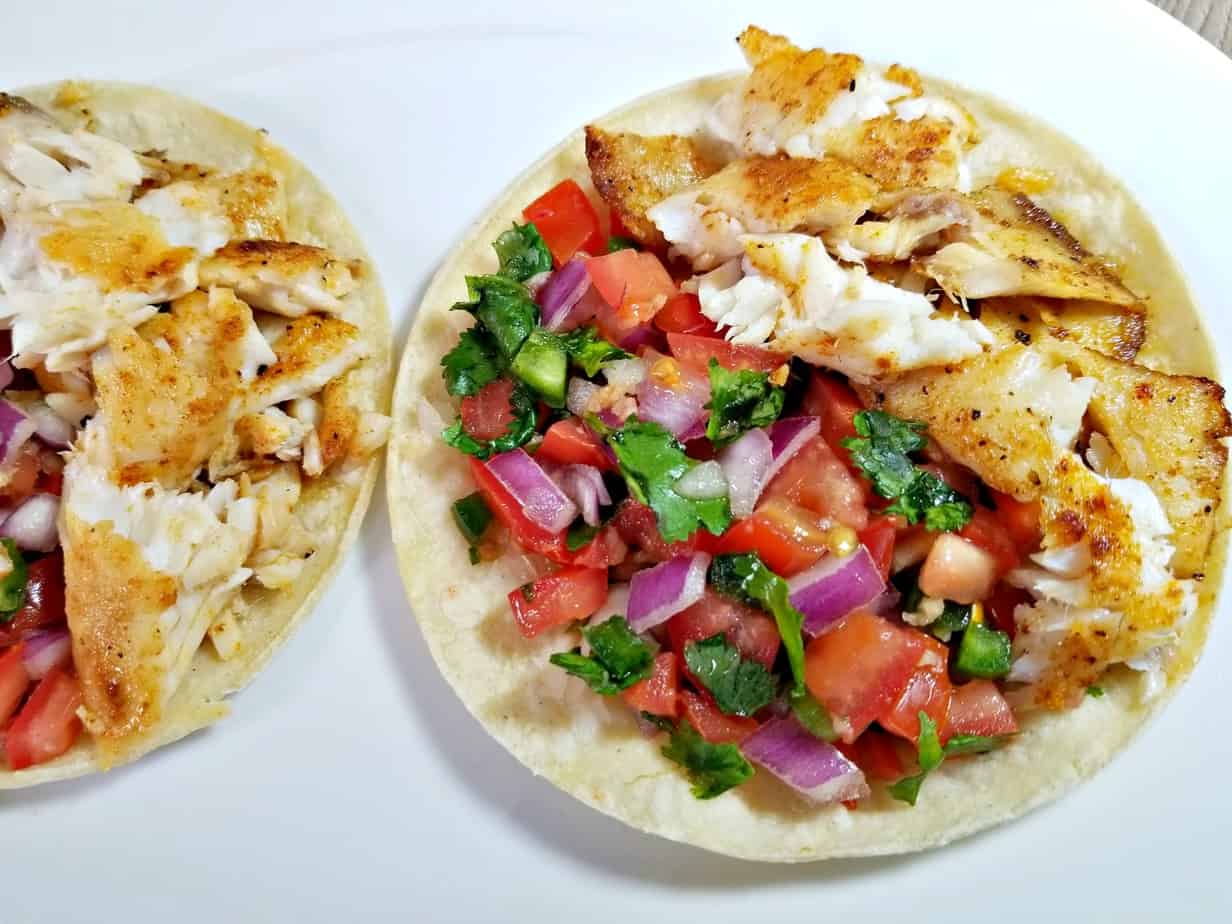 I am so thrilled you are reading one of my recipes, if you made this recipe i'd love to hear about it! You can post a review, picture below or via Instagram and let me know how it turned out. And by doing so you will be automatically entered into our seasonal CONTEST to win one of our great prizes. Winner will be notified via email within a week after the contest closes. Thank you very much for reading and until next time see ya in the kitchen. Don't want to miss a recipe? Sign up for our NEWSLETTER delivered right to your inbox!
PIN IT FOR LATER
Steps
To make the Fish Tacos:

Start by rinsing and pat dry the fish fillets.

In the same frying pan, heat a little bit more oil and fry the corn tortillas on both sides till browned.

Spoon some "pico de gallo" salsa on top the tortilla shell or top with avocado, tomatoes, cilantro etc
Drizzle with a little lime juice, then serve. Enjoy!