Directions
This
Easy Leftover Turkey Tomato Rice Soup

utilizes your leftover Turkey bones to make the stock and Turkey meat along with the addition of fresh carrots, tomatoes and raw rice.
LOOKING FOR A RECIPE THAT UTALIZES YOUR LEFT OVER TURKEY BONES AND MEAT?
Look no FURTHER than this Easy Leftover Turkey Tomato Rice Soup
The trick to making this leftover turkey tomato rice soup is to collect all the bones from your leftover Turkey meal and place them in a stock pot.
Covered with water and allow those bones to simmer over a medium to low heat for 1 hour to obtain a delicious bone broth for the soup.
LEFTOVER TURKEY SOUP CARCASS
Save all the bones and carcass of the Turkey from your Thanksgiving or Christmas meal to make the healthiest bone broth for your soup base.
HOW TO MAKE LEFTOVER TURKEY AND RICE SOUP
Start by making your broth from scratch by boiling either the carcass of your turkey bones or chicken in a large stock pot along with one bay leaf, thyme, sage and rosemary spices.
Once the pot has reached a boil, turn the heat down to low and cover with a air tight lid.
Simmer for a min of 1 hour
Strain all the bones and ingredients and save the broth for your soup.
CAN YOU FREEZE LEFTOVER TURKEY SOUP
Yes, even if the turkey was frozen from before. Just be sure it is placed into a solid container or Ziplock bag which can store for up to 3 months.
how long is leftover turkey soup good for
HOW LONG IS LEFTOVER TURKEY SOUP GOOD FOR
3 days max in the fridge, just be sure it is stored in an air tight container.
I have plenty of soup of other soups on this site that would help anyone to feel better. One of which is my Vegetable Egg drop soup. It is absolutely delicious and healthy for you as well.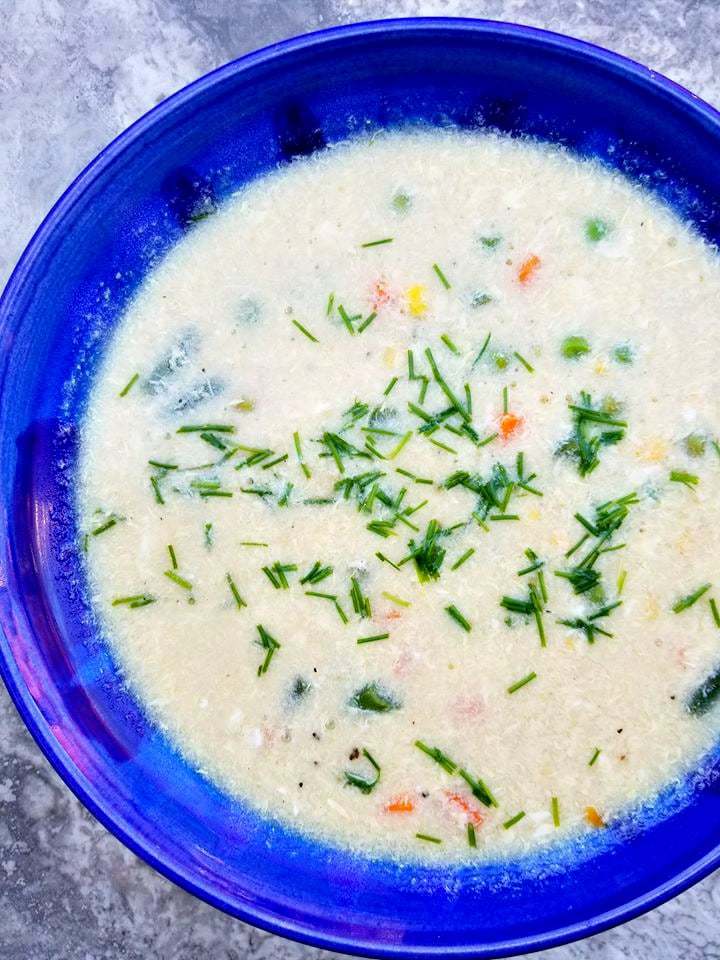 And my Duck Pho Soup
Bok Choy Chicken Garlic (Flu-Fighter) Soup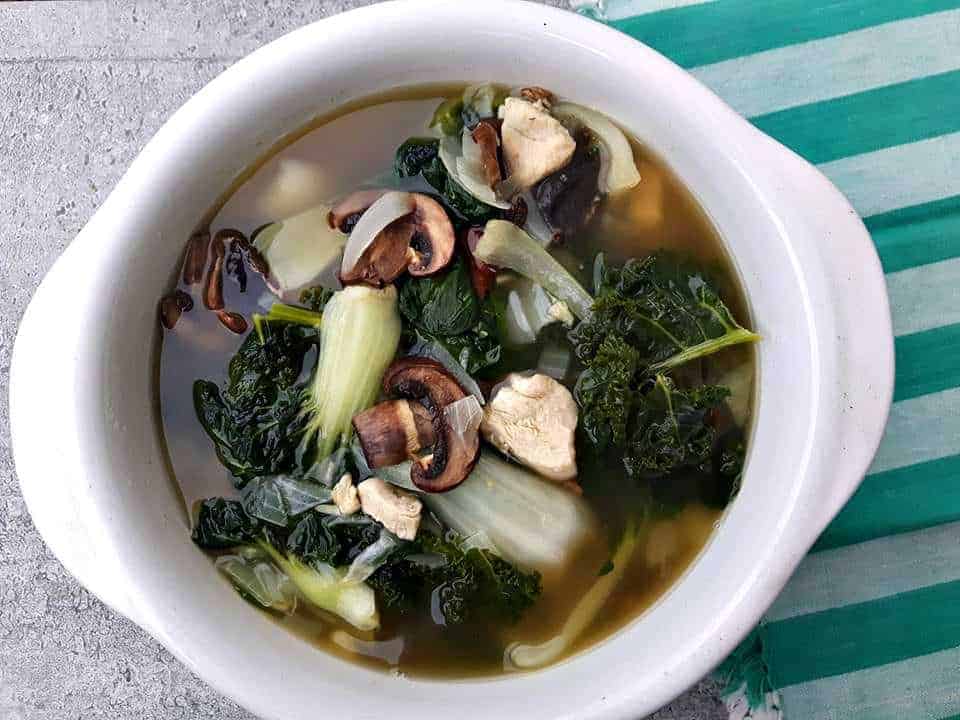 I am so thrilled you are reading one of my recipes, if you made this recipe i'd love to hear how it turned out! Thank you very much for reading and until next time see ya in the kitchen. Don't want to miss a recipe? Sign up for our NEWSLETTER delivered right to your inbox!
Easy Leftover Turkey Tomato Rice Soup
Ingredients
8 - 10 cups of Water
Carcass of two Rotisserie chickens
2 chicken breasts, shredded
1 cup of cherry tomatoes, halved
1 large carrot, diced
1 cup of dried rice
2 tbsp Butter
1 large onion, diced
1 tsp Fresh Ginger Root
5 cloves Garlic, minced
SPICES
1 tbsp Italian seasoning
1 tbsp Turmeric powder
1 tbsp fresh parsley
1 chicken stock cube
Instructions
Start by placing the 2 chicken carcass into a large stock pot and add 8 cups of water or to cover the bones completely.
Simmer on low to medium heat covered for 45 minutes.
Discard the bones and carcass and then add in your raw chicken breasts if using those. Or your left over cooked chicken if you have on hand.
If using fresh chicken breasts, allow them to cook in the stock till cooked.
Then shred them on a large cutting board with two forks and set aside.
Meanwhile, chop the veggies and saute in butter till translucent fragrant
In the same -pot add in turmeric and other spices, soya sauce, rice and cherry tomatoes.
Simmer on medium – low for the remaining 10 minutes.
Enjoy warm, allowing your body to heal itself.
Nutrition Information:
Yield:

4
Serving Size:

1
Amount Per Serving:
Calories:

359
Total Fat:

14g
Saturated Fat:

6g
Trans Fat:

0g
Unsaturated Fat:

7g
Cholesterol:

120mg
Sodium:

544mg
Carbohydrates:

24g
Fiber:

3g
Sugar:

4g
Protein:

34g
These calculations are based off Nutritionix