Ingredients
1 pack

Bacon "Antibiotics & Hormone" free

6 sticks

Celery Sticks

chopped

1/2 cup

All purpose flour

4 cups

White mini potatoes

diced in half

340 grams

Bag of frozen clams

chopped finely

Seasonings

Top

3 tbsp

Fresh chopped parsley
Directions
This may be the best Creamy New England Clam Chowder you have ever tried. I know because this is my favorite soup in the whole wide World. I will eat this all day everyday if I could. An when I say my version it's quick to make, I mean it.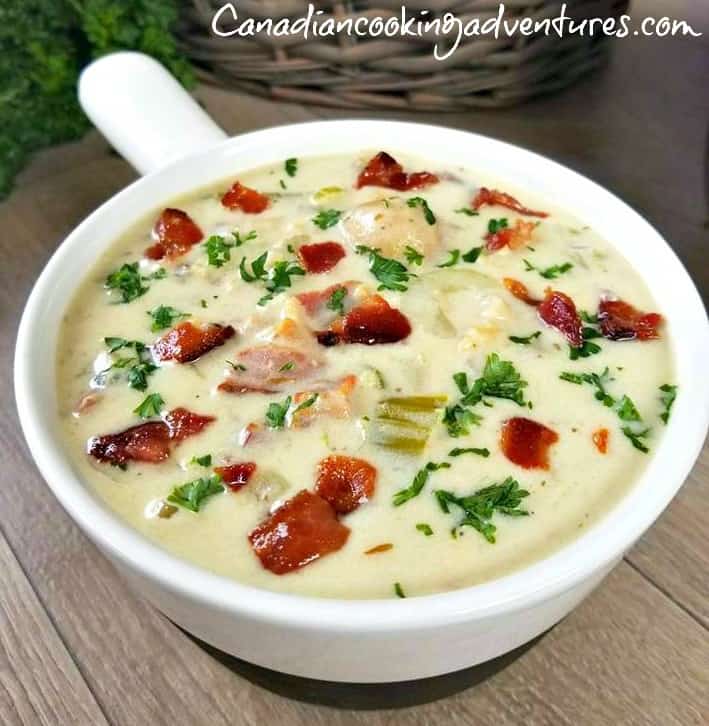 Because we are using mini potatoes here that cook in half the time as the big old ones. And then using fresh yet frozen clams, there will be no shucking here.
You can have a huge pot of this soup ready to serve in 30 minutes time. This soup takes me back to my childhood, where I used to eat this soup religiously.
However my family never made it from scratch so I had to settle for the canned stuff. You know the soup that has way more potatoes than clams? Oh the things we remember eh!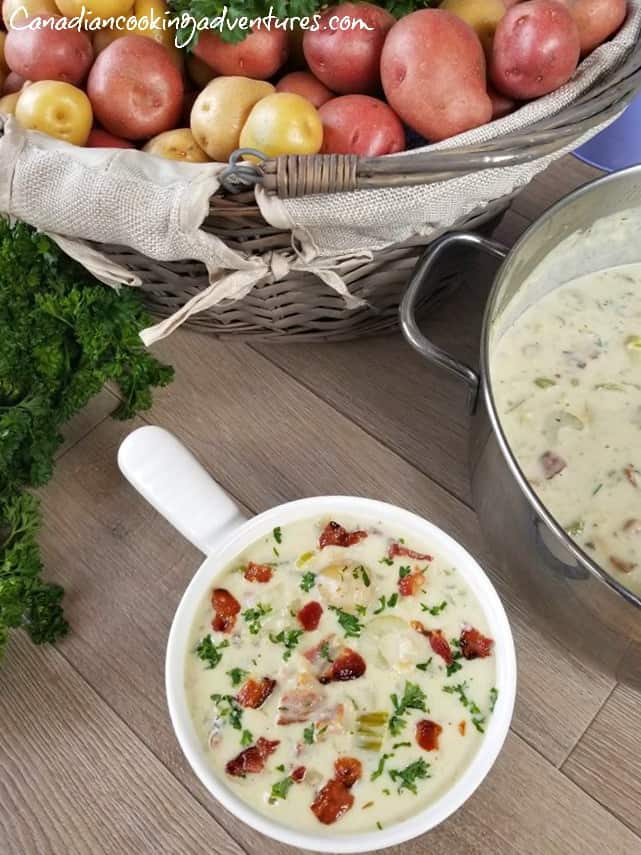 My parents used to buy those cans for me by caseload because, they knew I would go through a case in less than 2 weeks. Well looking back I sure was missing out, now I know how to make real clam chowder.
Long gone are the days of eating thick clumpy chowder from a can and having to add extra cream to it to make it creamy.
Clam chowder soup should be creamy and smooth and filled with clams and there juices. Not thick and clumpy and filled with mainly potatoes.
And please don't add carrots to it, why do some people do that anyway? it's so so wrong.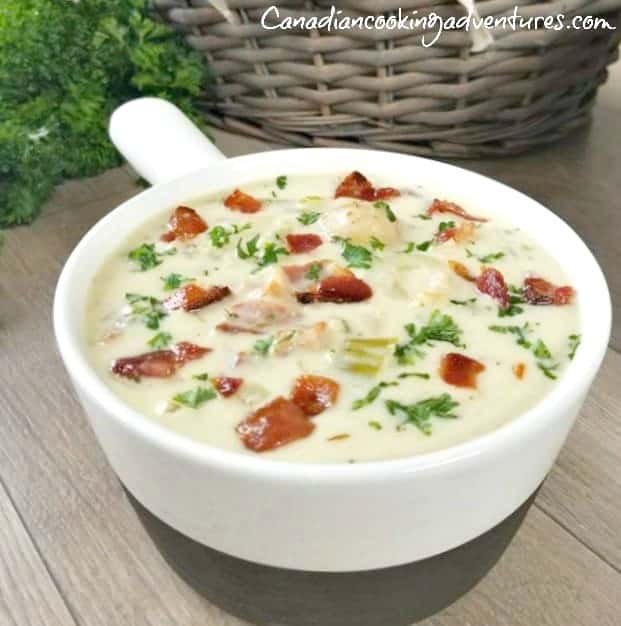 Yes there are some people who still prefer a thicker chowder and that is fine, feel free to omit the vegetable stock of that is you. But please don't add canned clams, using fresh or frozen is best.
The trick to making the best clam chowder is using fresh or frozen clams and cooking them for just a few minutes at the end to prevent them from becoming rubbery.
So what are those secret ingredients? Simply Old Bay Seasoning and some Red Wine Vinegar that we will splash in at the end. The Red Wine Vinegar will give it that extra oomph and help tie this soup all together.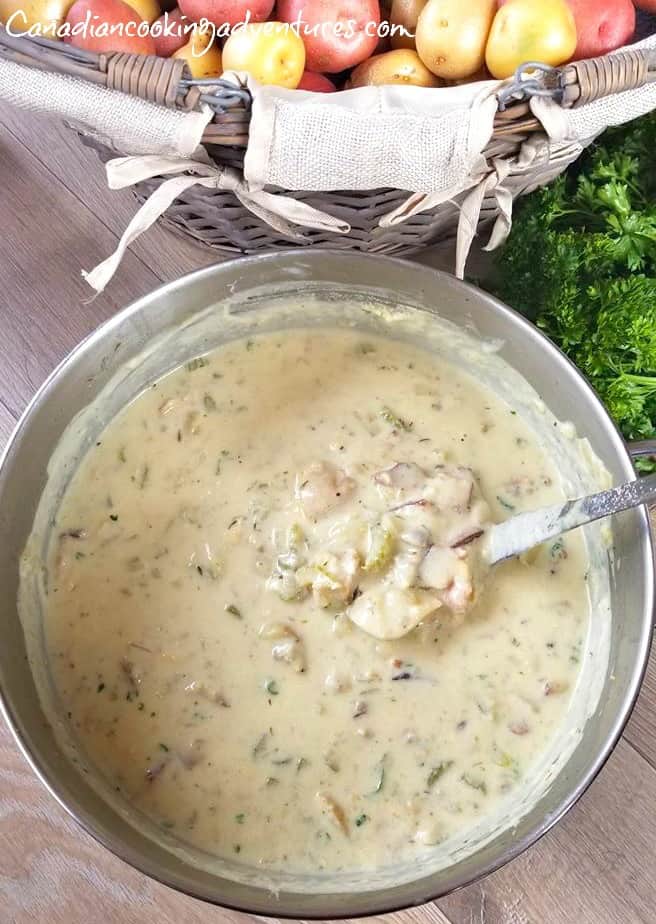 This is my go to recipe for new england clam chowder soup, because it is out of this world delicious! I hope you give it a try and if you do I would love to know what you think, just let me know in the comments below.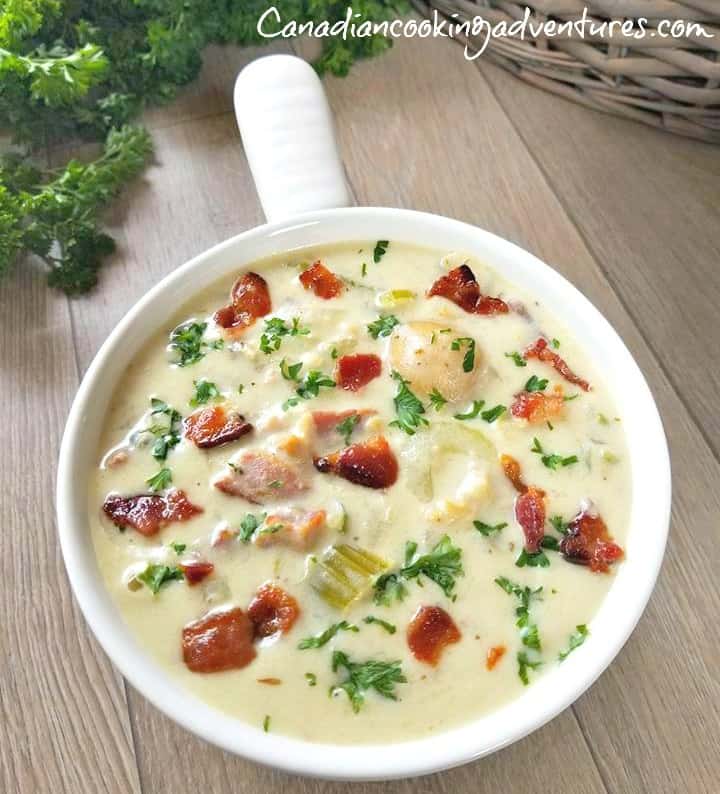 Keep in mind if you wanting a lower fat clam chowder, you can always use all milk and omit the cream. I would not recommend that personally but if your on a diet of some kind then by all means, it's your chowder.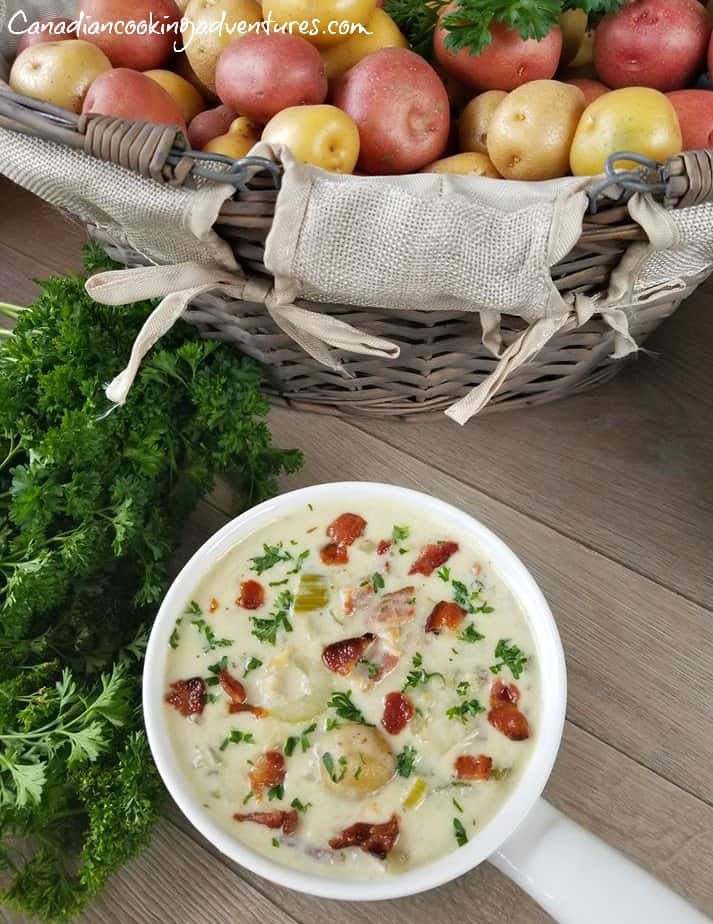 Don't mistake this clam chowder with any other and definitely not it's counterpart named the Manhattan clam chowder.
Which is good but made with a tomato stock rather than cream. I now make this soup in big batches so that I can enjoy it over a few days 🙂
What keeps you warm in winter?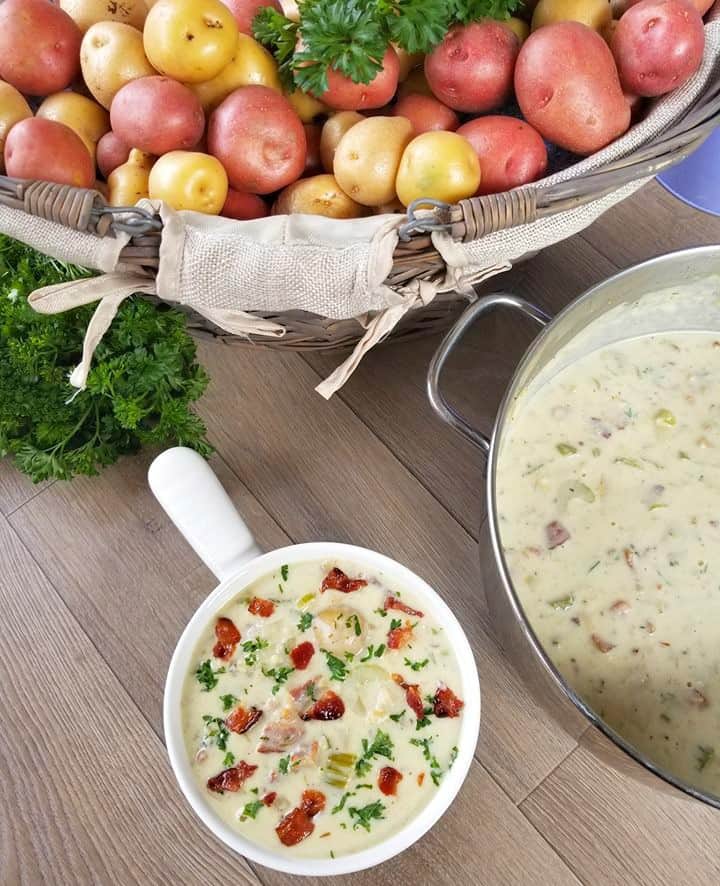 I am so thrilled you are reading one of my recipes, I appreciate every single one of you! If you made this recipe i'd love to hear how it turned out! You can post a review/picture below or via Instagram and let me know. And by doing so you will be automatically entered into our seasonal CONTEST  to win one of our great prizes. Winner will be notified via email within a week after the contest closes. Thank you very much for reading and until next time see ya in the kitchen. Don't want to miss a recipe? Sign up for our NEWSLETTER delivered right to your inbox!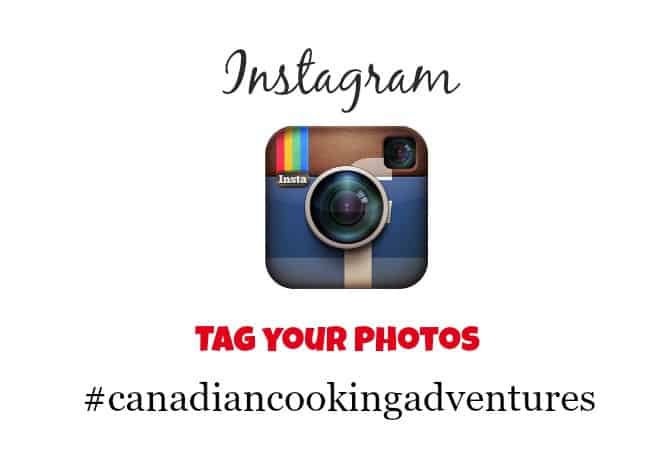 PIN IT FOR LATER
Steps
To make the NEW ENGLAND CLAM CHOWDER

Start by FRYING the bacon to a crisp, remove and set aside to allow it to cool down. Keep the bacon fat, you will fry the vegetables in it. We are omitting the butter, the bacon gives it the kick it needs. Once the bacon has cooled, chop it finely and reserve 2 tbsp to top with once the soup is ready to serve.

Next chop your celery into small pieces and do the same with the onion. Toss all of this back into the pot along with the bacon fat and fry till the onions till translucent. Then add in the minced garlic and saute one more minute.

Bring to a boil and reduce the heat to a low simmer, cooking till the potatoes are fork tender *about 10 minutes. Then remove the bay leaf.