Directions
This flavorful Rajma Recipe (Punjabi Curry)

has a combination of beans, tomatoes, and spices simmered together to create a hearty and delicious vegetarian / vegan meal.
Wanting more tasty Vegetarian Dishes try my Chickpea Spinach Curry or my Lebanese Lentils and Rice too!

Indian cuisine is famously known for its unique flavors and spices, and one dish in particular is a classic example of the variety of flavors in Indian cooking: Rajma Curry.
WHAT IS RAJMA CURRY
It is a Vegetarian Curry made with Kidney beans and many different spices.
INGREDIENTS NEEDED FOR RAJMA CURRY
Kidney beans
Red Onion
Garlic
Ginger
Tomatoes
Spices
RAJMA IS RICH IN
Protein, fiber along with iron, copper, folate, manganese, potassium and Vitamin K1.
RAJMA MASALA POWDER
Is what I always use to make this dish. It can be found on AMAZON which I linked below.
HOW TO MAKE RAJMA CURRY
You can prepare this dish all in one pot on the stove or in your slow cooker/pressure cooker if you like too. I prepared this on the stovetop this time as I used canned kidney beans, so it was quick and easy for me.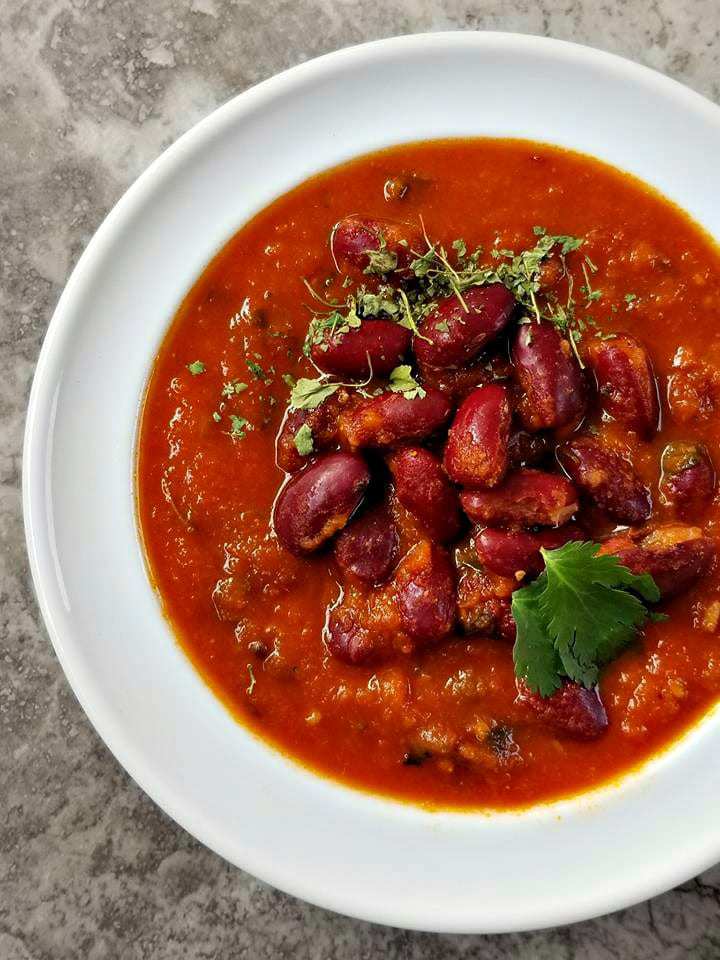 Inspired by one of my favorite Indian Chefs Vahchef.
This dish is %100 Vegetarian but you would not know it, because it's soooo GOOD!!
Once you try this recipe, you will be hooked. And if you have a meat eating man or kids in the house who swear that Vegetarian food can't be good. Just wait till they try this recipe!
This dish has a wonderful depth of smells and flavor that you're sure to remember, kidney beans never tasted so good!
I have experimented with plenty of curries for some time now, so you can trust me when I say this recipe is a sure winner.
Now you will want to go down the ethnic food aisle in your local grocery to pick up some "Masala Curry" which is the right kind of powder that is really needed for this recipe.
Then you will add just a few more traditional Indian spices that will make this dish absolutely amazing. Also if your not to familiar with dried fenugreek leaves, then I encourage you taking a stroll down your groceries ethnic for those as well.
They are sure to have it there somewhere, however if you cannot find them feel free to use cilantro instead.
Who said it takes a chef to make real Indian curry? Obviously never was in your kitchen. Cooking methods:
Simmer on a low-medium heat for 1 hour on the stovetop
Cook in the pressure cooker around 10 minutes or depending on your instructions
Cook in the slow cooker from 8-10 hours.
Inspired by: VahChef Be sure to make some basmati rice to serve alongside or if you really want to make it extra special go ahead and make some homemade Naan Bread. If you liked this dish, then be sure to check out my recipe for Coconut Curry Chicken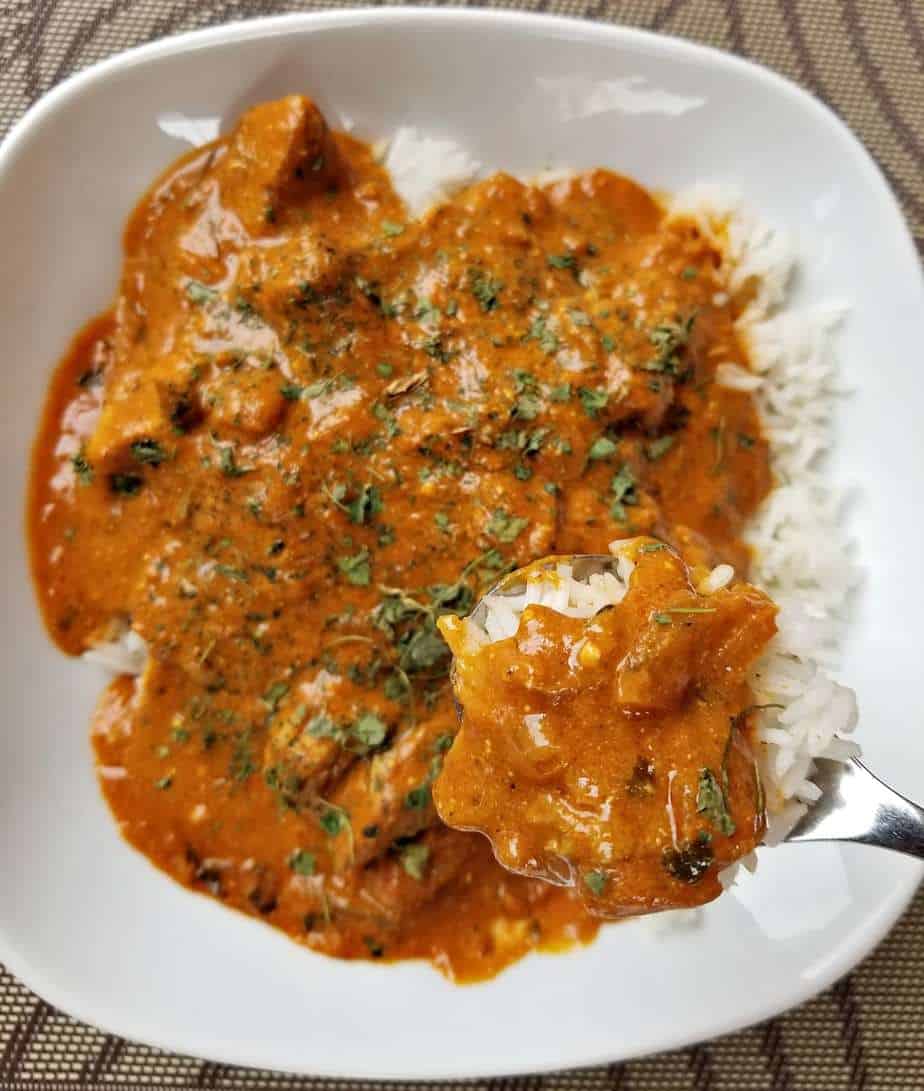 DID YOU MAKE THIS RECIPE? If you make this recipe, I would love to hear about it! You can leave a 5 star review in the comments below! Thank you very much for reading and until next time see ya in the kitchen. Don't want to miss a recipe? Sign up for our NEWSLETTER delivered right to your inbox!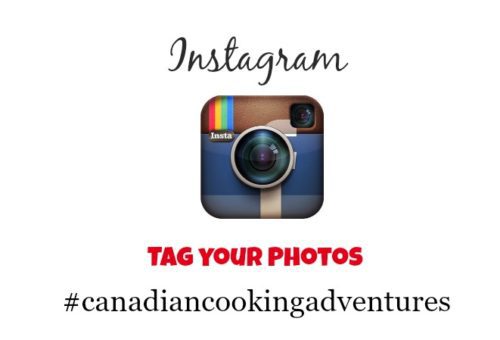 Rajma Recipe (Punjabi Curry)
Vegetarian Indian Curry made the right way!
Ingredients
1 tbsp Cooking oil
1 tbsp Butter
1 large Onion
1 tsp Fresh Ginger Root
2 cloves Garlic
1 cup Passata italian tomato sauce
2 cups Red Kidney Bean
SPICES
1 tsp Chili Powder
1 tsp Ground Cumin
1 tbsp Garam masala powder
OPTIONAL
1 tbsp Dried fenugreek leaves
1 tbsp Cilantro
Instructions
Start by soaking the Red Kidney beans overnight or use canned the day of.
In a large pot add the oil and butter along with the chopped onion and ground garam masala powder.
Fry for one minute before adding in the fresh ginger and garlic paste along with the chili powder and cook on low heat another 3 minutes till fragrant.
Add in the passata sauce and simmer for 5 minutes before adding in the Kidney Beans and remaining seasonings.
Simmer for 20 minutes and serve over Jasmine rice!
Notes
Season with fresh fenugreek leaves and cilantro!
Nutrition Information:
Yield:

2
Serving Size:

2
Amount Per Serving:
Calories:

463
Total Fat:

16g
Saturated Fat:

5g
Trans Fat:

0g
Unsaturated Fat:

10g
Cholesterol:

17mg
Sodium:

392mg
Carbohydrates:

64g
Fiber:

18g
Sugar:

10g
Protein:

21g