Directions
I'm not kidding, these are the Best Steak Kabobs you will ever try! I'm confident to say, as this is family favorite recipe.
The secret to creating the perfect Kabob or Kebab whatever you want to call it.
Lies in following just a few simple steps.
You will want to soak your wooden kabob sticks in water for a minimum of 30 minutes to prevent them from burning.
You will want to marinate the meat in a ziplock bag for a minimum of 1 hour minutes to ensure the flavors are infused into the meat.
You will want to grill the steak on a medium heat till each side obtains those beautiful grill marks.
You will want to add some of your favorite vegetables in between the meat to make it a meal.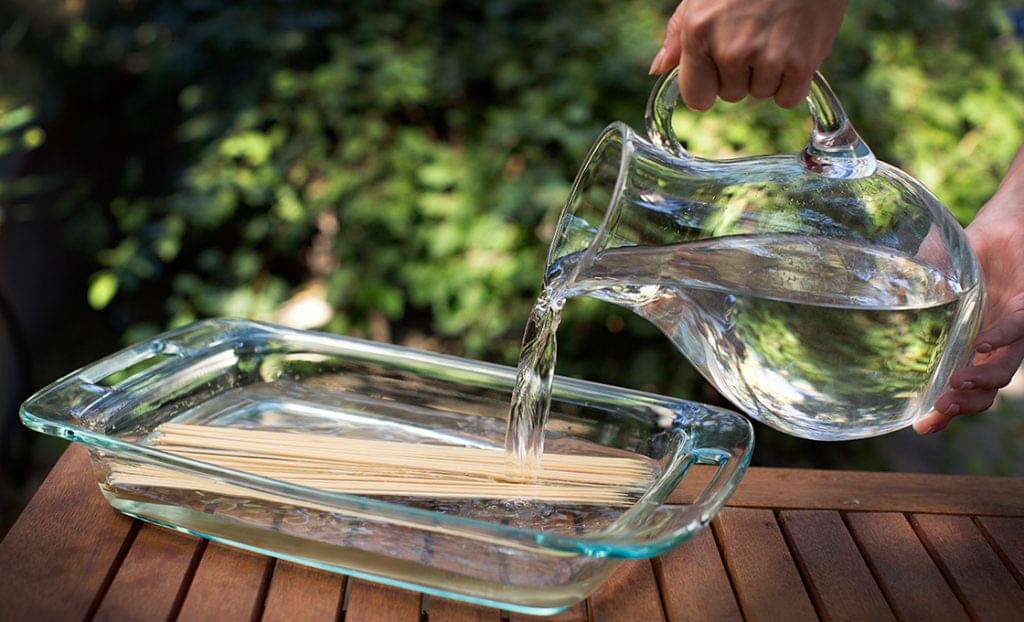 WHAT TO ADD TO STEAK KABOB SKEWERS
Mushrooms
Zucchini
Peppers
Onions
Pineapple chunks
Cherry tomatoes
Baby potatoes
HOW TO MARINATE STEAK KABOBS
Place all your marinade ingredients into a ziplock bag and make sure to shake the bag to ensure everything is combined.
Then add in the meat and place it in the fridge to marinate anywhere from 1 hour to 24.
Push the meat and other vegetables onto the skewers till it is filled from top to bottom.
BEST STEAK KABOB MARINADE
Worcestershire sauce, olive oil, honey, mustard, garlic powder, brown sugar, lemon juice, basil, parsley and pepper in a bowl and whisk well.
HOW TO MAKE THE BEST MARINATED STEAK KABOBS ON THE GRILL
Turn your grill up to a high heat. Then reduce the heat to medium – high once the kabobs are on.
Use tongs to turn the skewers over gently, every 2 minutes or so.
Each Kabob should take roughly 10 minutes to cook properly. Keeping an eye on them so that they do not burn or overcook is paramount.
Best Steak Kabobs
Yield: 4

Prep Time: 10 minutes

Cook Time: 10 minutes

Additional Time: 20 minutes

Total Time: 40 minutes
Ingredients
2 pds pounds sirloin steak or sirloin tips, cut into 1-inch cubes
10 ounces whole brown mushrooms
1 large white onion, cut into 1-inch cubes
1 red bell peppers, cut into 1-inch pieces
1 yellow bell peppers, cut into 1-inch pieces
Marinade
4 tbsp of Worcestershire sauce
4 tbsp of olive oil
3 tbsp liquid honey
1 tbsp brown sugar
1 tbsp dijon mustard
1 tbsp powder garlic
1 tsp rosemary
1 tbsp lemon juice
1 tsp black pepper
Instructions
In a medium bowl, mix the marinade ingredients together. Reserve 1 tablespoon to based the kabobs near the end.
Place the cubed meat into a large plastic zip-tight bag and cover with the marinade.
Mix everything together to ensure the meat is covered and allow to marinate in the fridge anywhere from 1 - 24 hours.
Once your meat has marinaded, soak the wood skewers in the sink with water. And prepare your vegetables for the skewers.
Make your skewers, start by skewing the meat the the mushroom, pepper, onion and repeate
Preheat grill to high heat, then turn down to medium heat and place the kabobs on the grill. Turning every 2 mintues, basing half way thru with the remaining marinade for a total of 10.
Remove from the grill and rest for 5 minutes before serving. Enjoy!
Nutrition Information:
Yield: 4 Serving Size: 1
Amount Per Serving: Calories: 997Total Fat: 62gSaturated Fat: 18gTrans Fat: 0gUnsaturated Fat: 38gCholesterol: 228mgSodium: 1657mgCarbohydrates: 38gFiber: 3gSugar: 27gProtein: 72g

These calculations are based off Nutritionix

I'm thrilled you are reading one of my recipes, if you made this recipe id love to hear about it! Thank you and until next time see ya in the kitchen. Don't want to miss a recipe? Sign up for our NEWSLETTER delivered right to your inbox!