Directions
This

Sweet and Savory Stuffing

is one of my favorites, it can be made outside the bird or inside. Made with rye bread, onions, celery, dried cranberries and a ton of savory spices. You are sure to love it just as much as we do.
This recipe can go hand in hand with making a turkey. So if your making on today, then this recipe can be made alongside very easily.
I like to add a Turkey neck on top of my stuffing, I find it gives it a little extra flavor. Then you can serve it to whoever likes that part of the bird, or you an add it to your homemade turkey stock.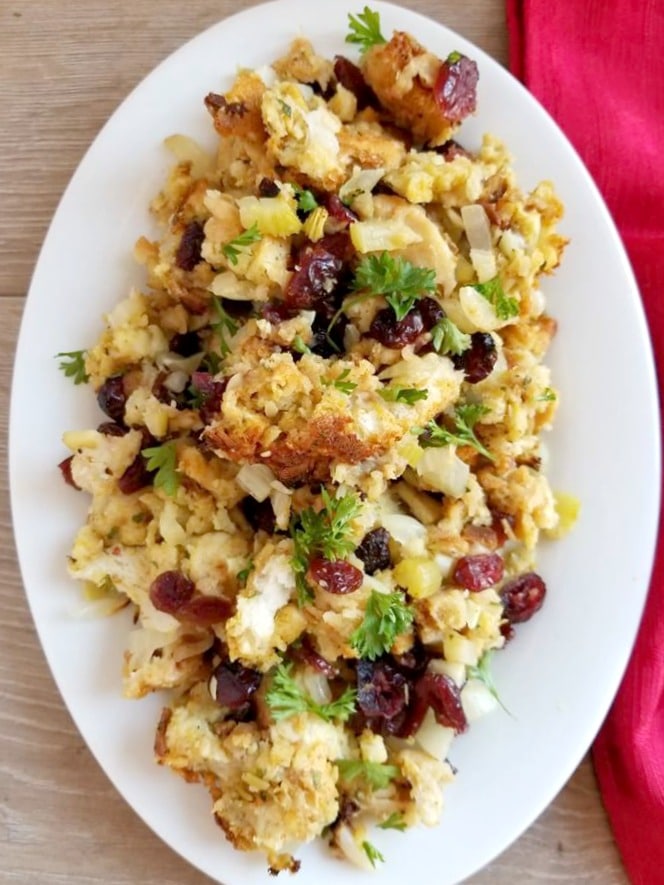 Might as well untalize the whole bird right?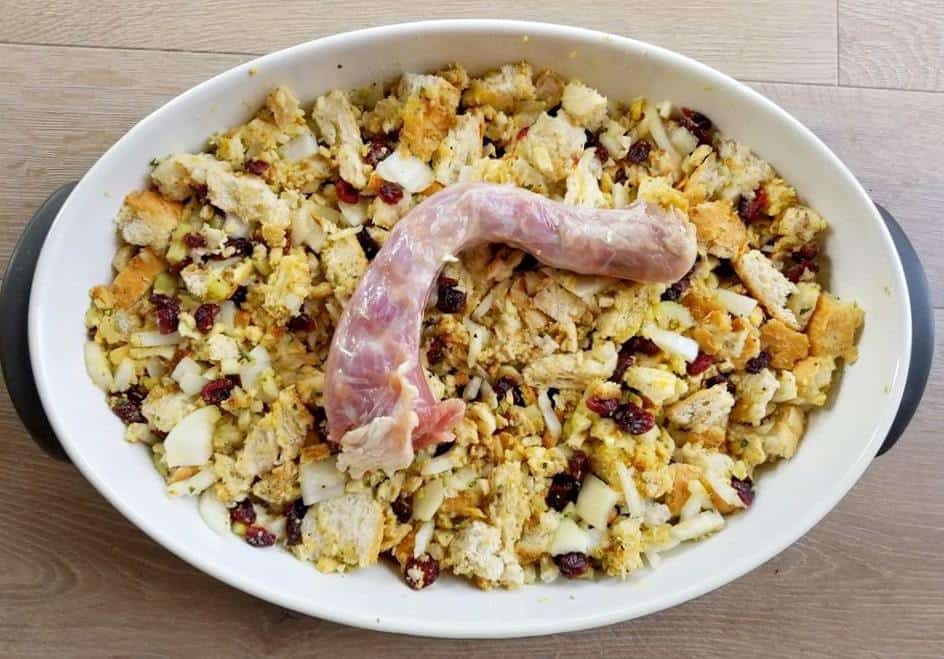 However depending on how you prefer to prepare your stuffing it it will turn out amazing! As you may know, I like to make my "Stuffings" which are really "Dressings" outside the bird.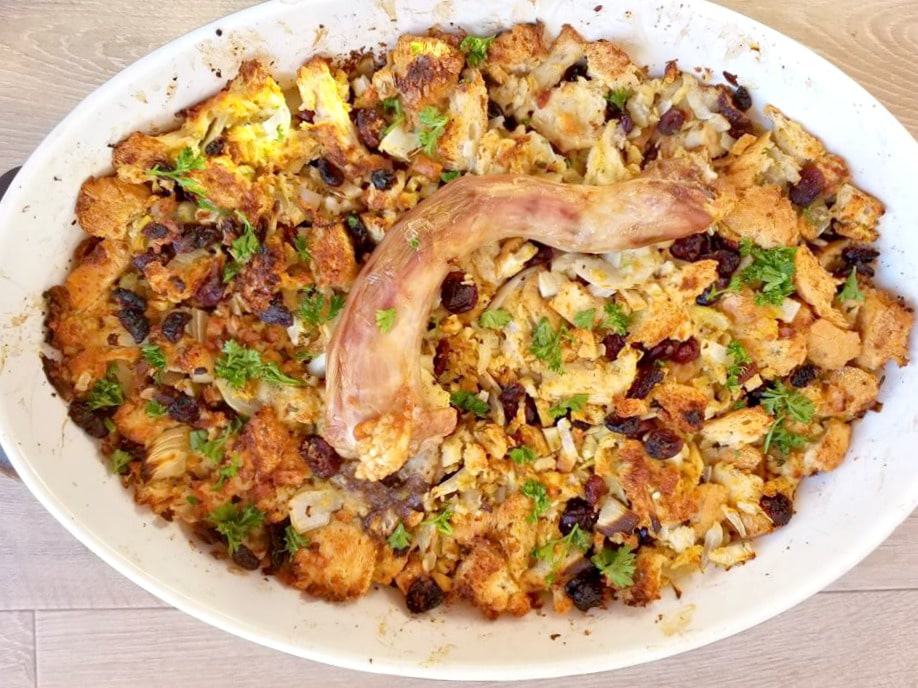 This let's the turkey cook better and I find much better.
Now you can let the bread dry out on the counter for a minimum of 24 hours prior to using it.
Otherwise you can pull it apart and place it onto a large cooking pan and bake it at 200 f for 35 minutes till it dries out.
More Christmas & Thanksgiving recipes you may like:
See below for more inspiration!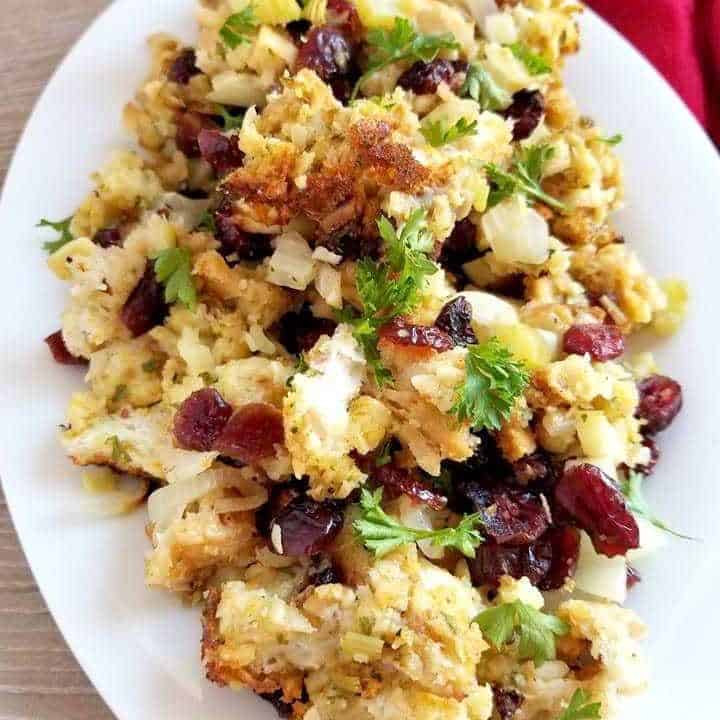 Sweet and Savory Stuffing
Ingredients
8 cups Rye Bread
1 1/2 cups Chicken Stock
3 tbsp Butter
1 Onion
2 stocks celery
1 Egg
1 Turkey neck
1/2 cup Dried Cranberries
SEASONINGS
1 tbsp Sage
1 tbsp Dried Rosemary
1 tbsp Thyme
3 tbsp Fresh parsley
1 tsp Ground Cinnamon
Salt & Pepper to taste
Instructions
Preheat oven to 350˚F
Then grease with cooking oil a large baking dish.
Meanwhile in a large skillet over medium heat add the butter, chopped onion, celery and cook until soft.
Place the onion mixture into a large bowl, then add in the cranberries, shredded bread and spices.
In a small bowl whisk the egg and then add in the chicken stock, fold into the bread.
Pour into the baking dish and even it out. *Top with an uncooked turkey neck if desired. our bread mixture, and stir until completely combined.
Cover with tin foil and bake for 20 minutes, remove the foil and bake for the last 15. Serve and enjoy!