Directions
This

Simple Chow Mein Recipe

can be ready in less than 20 minutes, that is why it' s so simple to make.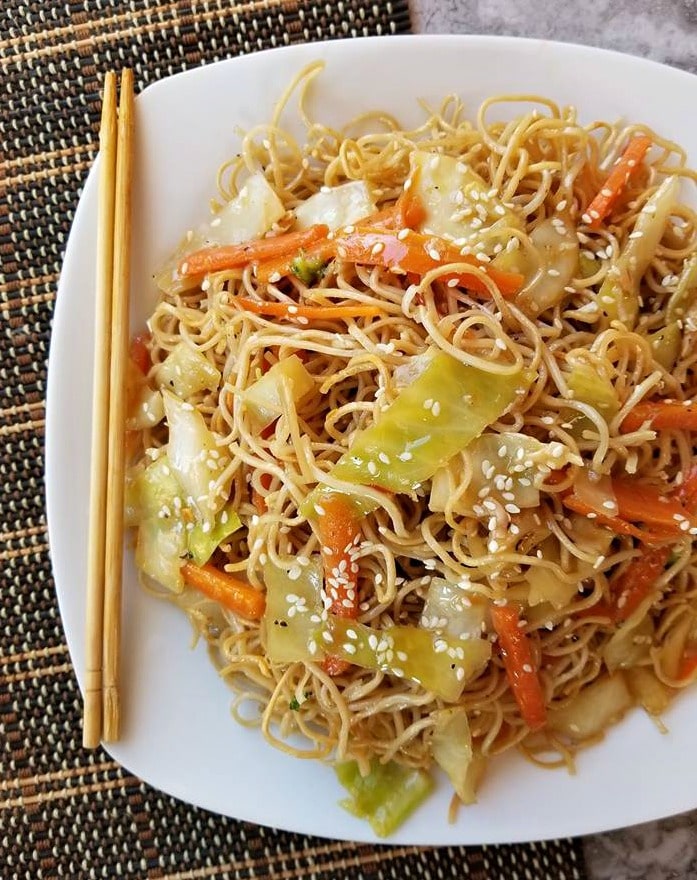 Once you learn to make chow mein at home, you will be so pleased with yourself.
Just image it's a busy weeknight or weekend.
Your exhausted and the last thing you want to do is slave in the kitchen all night to prepare a meal.
Having the skills to make this basic chow mein will become invaluable to you! Once you learn the basics, you then can add other ingredients to it if you want.
Such as shrimp, chicken, beef etc. However sometimes this basic cabbage, carrot chow mein is enough!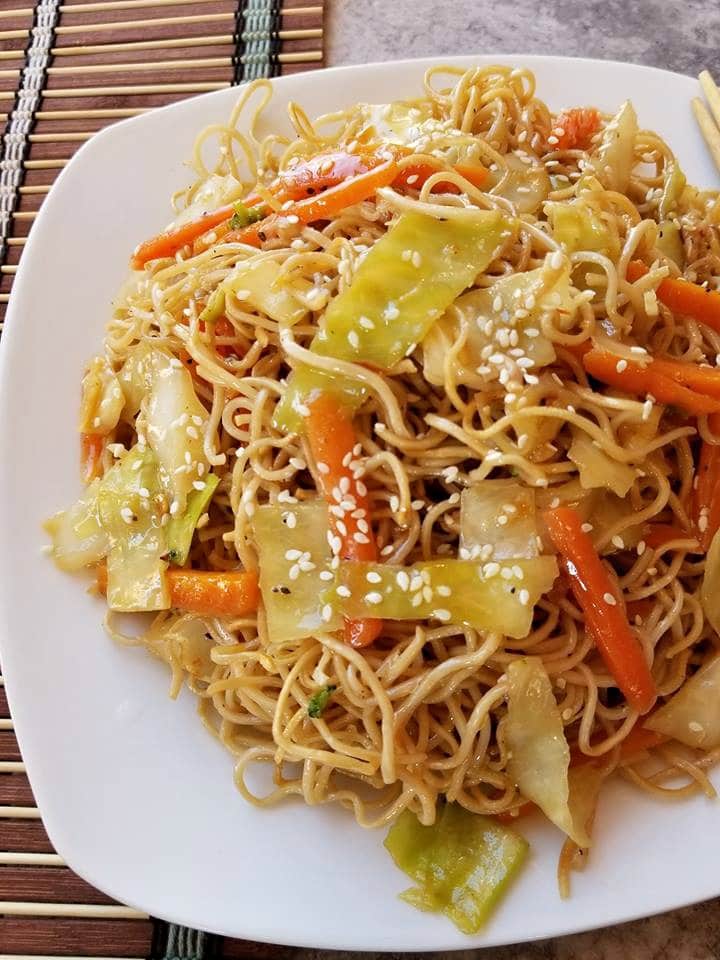 Now if you don't know already, I love CHOW MEIN!
And i'm confident that anyone can make these Chow Mein noodles at home, it just takes the right technique and ingredients.
I am the type of lady that has to try every Chow Mein dish at any new chinese restaurant. I do this to compare really, just kidding. Well kinda, I mean some restaurants do it right and others so wrong. Right?
My recipe is fool proof, follow it to a tea and you will be in Chow Mein Heaven! So skip the takeout tonight and learn to make this iconic dish yourself. Impress yourself, I know you can do it!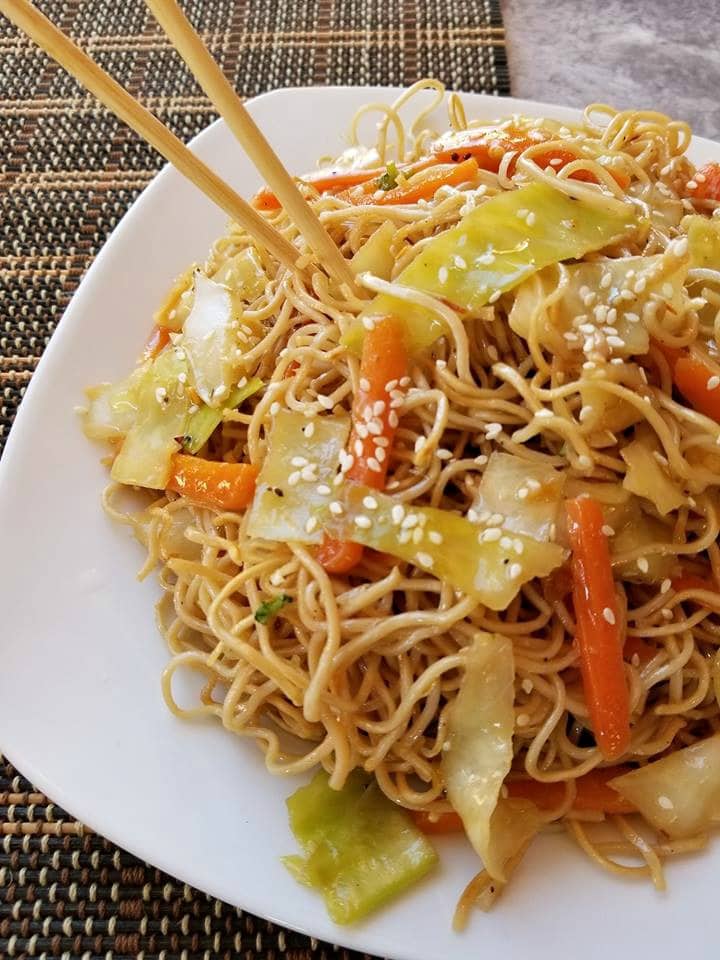 I can see you already, curled up on the couch with this BIG old plate of fresh homemade Chow Mein noodles to yourself! Go ahead you deserve it!
The hardest part about making homemade chow mein is "chopping those vegetables". Once you have that part done, the rest of the recipe can then be pulled together in 15 minutes flat.
I have experimented with a few chow mein recipes over the years and promise you your going to love this one.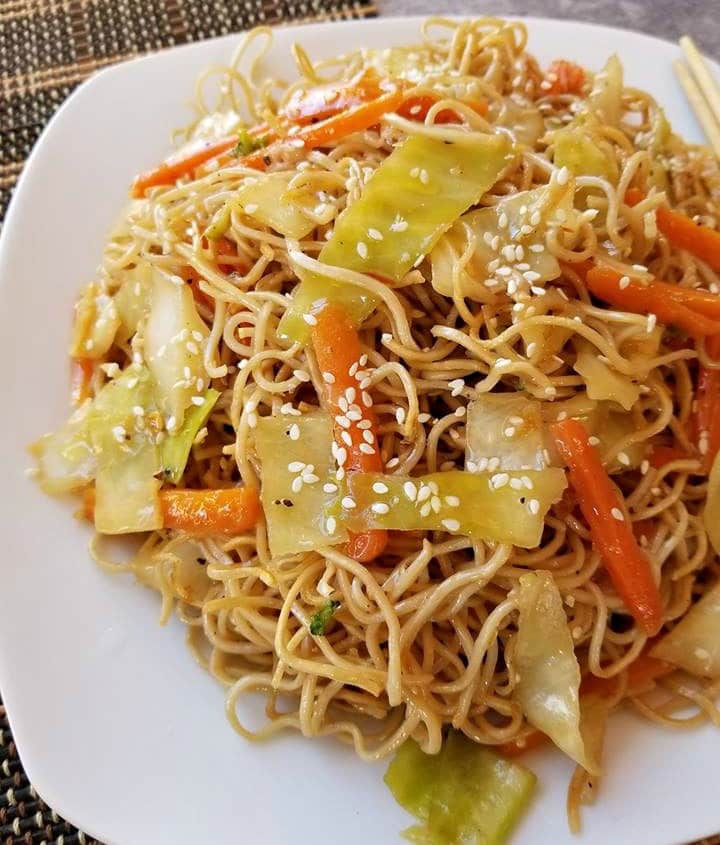 The cabbage and carrots are tossed together in the most delicious asian inspired sauce. And the chow mein noodles are fried just a bit to give it the perfect amount of cripsyness.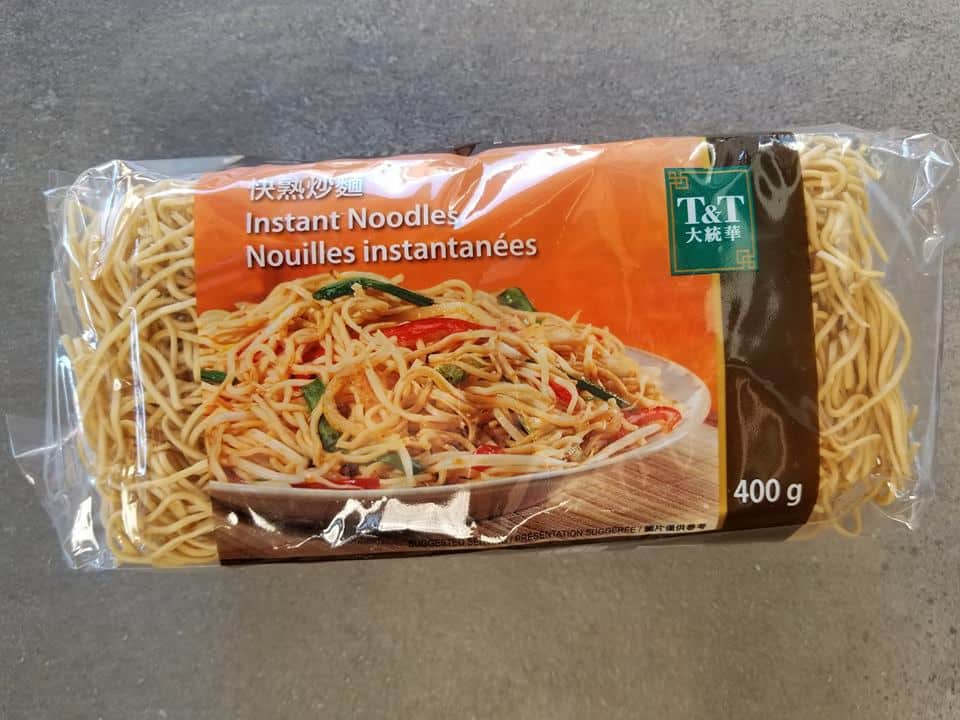 I use a combination of olive oil and sesame oil to fry my noodles, however you can use regular cooking oil if desired. That is what most restaurants use anyway, then a dash of sesame oil just for flavor.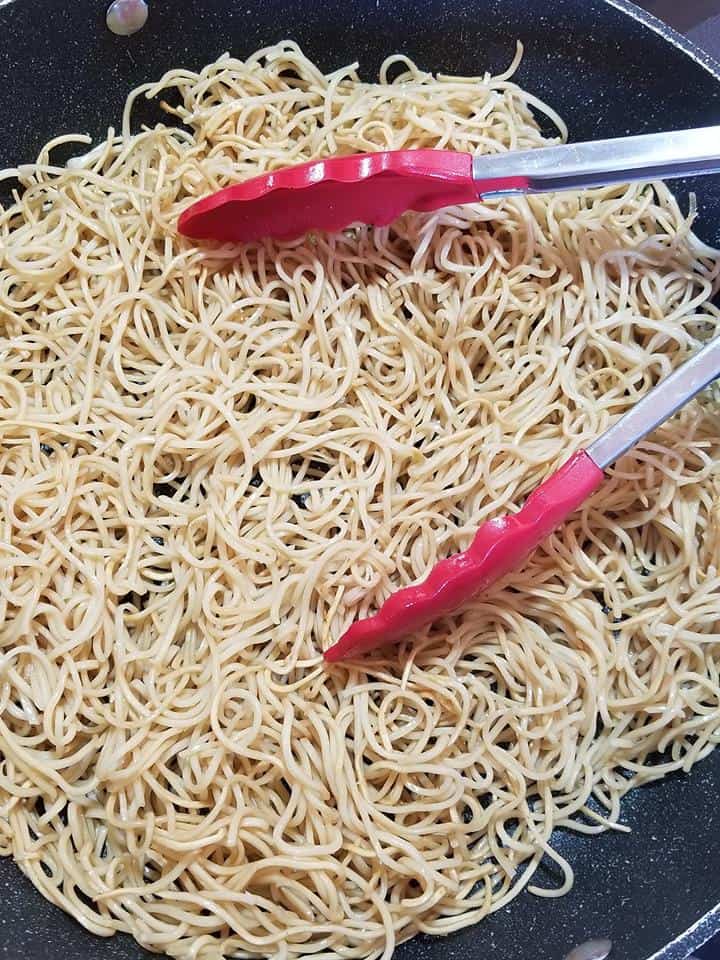 This recipe can also be made with just about any meat such as chinese pork, beef or shrimp. OR make it vegetarian and add some broccoli, cauliflower etc.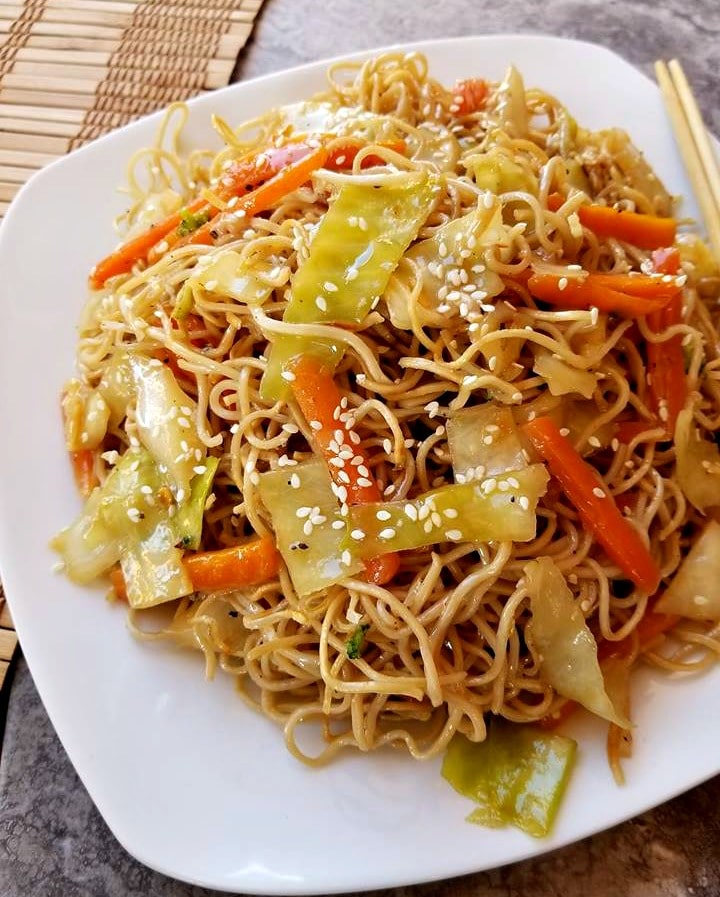 Plus, if you like a little more heat to your dish then feel free to add more red pepper chili flakes or some fresh chili paste. You know make it your own 🙂
Wanting to try some of my other asian inspired "Skip the takeout" dishes?
If you liked this recipe? Then you will want to try my other ASIAN inspired recipes below!
DID YOU MAKE THIS RECIPE?
If you make this recipe, I would love to hear about it! You can leave a 5 star review in the comments below! Thank you very much for reading and until next time see ya in the kitchen. Don't want to miss a recipe? Sign up for our NEWSLETTER delivered right to your inbox!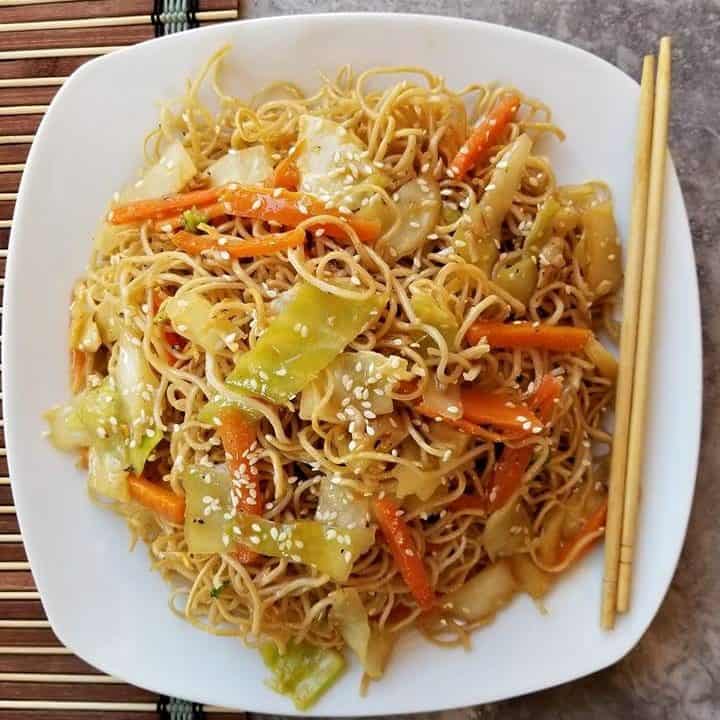 Simple Chow Mein Recipe
The only recipe you will ever need!
Ingredients
400 grams Instant Chow Mein Noodles
1/4 cup Cooking Oil or, Olive Oil
2 tbsp Sesame oil
2 cups Cabbage
2 tbsp Sesame seeds
3 cups Broccoli florets
SAUCE
3 tbsp Medium Soya sauce
2 tbsp Oyster sauce
1 tbsp Rice Wine Vinegar
3/4 cup of Water
2 tbsp CornStarch
1 tsp Red Chili Sauce
1 tbsp Sugar
3 cloves Garlic
1 tsp Ginger
Instructions
Start by cooking the noodles, to do that add them to a large pot of boiling water. Cook according to package instructions, with dry noodles it's typically 5 minutes.
Meanwhile add all your sauce ingredients to a medium sized bowl and whisk to combine.
Once the noodles have cooked remove them from the water, strain and set aside.
Now is the time to make those noodles a bit crispy. Simply add 2 tbsp of sesame oil in a large frying pan along with the olive or cooking oil and saute those cooked noodles on each side till slightly crispy and browned to your liking.
Remove and plate.
On a large chopping board, chop the broccoli into bite size pieces along with the cabbage.
Add it to the pan along with the water and sauce, simmer on medium heat for roughly 5 minutes, tossing often until the vegetables are crispy yet tender.
Serve over the noodles hot and enjoy!