Directions
This

Asparagus Sauteed Recipe

is easy to make and can be served in under 15 minutes!
My Sauteed Asparagus is best when prepared simple like this, if you ask me. Looking for an awesome side dish to accompany this? Try my New York Strip Steaks recipe.
You can also bake the asparagus, however that takes longer to cook and turns out less crispy. I much prefer my asparagus sauteed as I can cook it just to my liking. Plus, you really don't need to add anything extra special to it.
IS SAUTEED ASPARAGUS HEALTHY
Yes, asparagus is low in calories and is a proven food item that works well for those trying to loss weight.
Plus it is is packed full of great source of nutrients, including fiber, folate and vitamins A, C and K.
HOW TO SAUTE ASPARAGUS ON STOVE
For this recipe, I used olive oil and one tablespoon of butter.
The mixture makes for a really crispy and tasty asparagus dish.
It is then lightly fried over medium heat in a non stick pan till tender yet crisp.
Then add in your fresh chopped garlic during the last minute or two of cooking.
Top with parmesan cheese.
Toss to melt the cheese and serve hot!
WHEN IS SAUTEED ASPARGUS DONE
It is done when it is fork tender with a little crisp to it still.
HOW LONG TO SAUTEED ASPARAGUS
Roughly 10 to 15 minutes over a low – medium heat.
WHAT TO SERVE WITH SAUTEED ASPARAGUS
Asparagus goes well alongside many different types of dishes.
I have included a few recipes suggestions below! I hope you find what you're looking for tonight.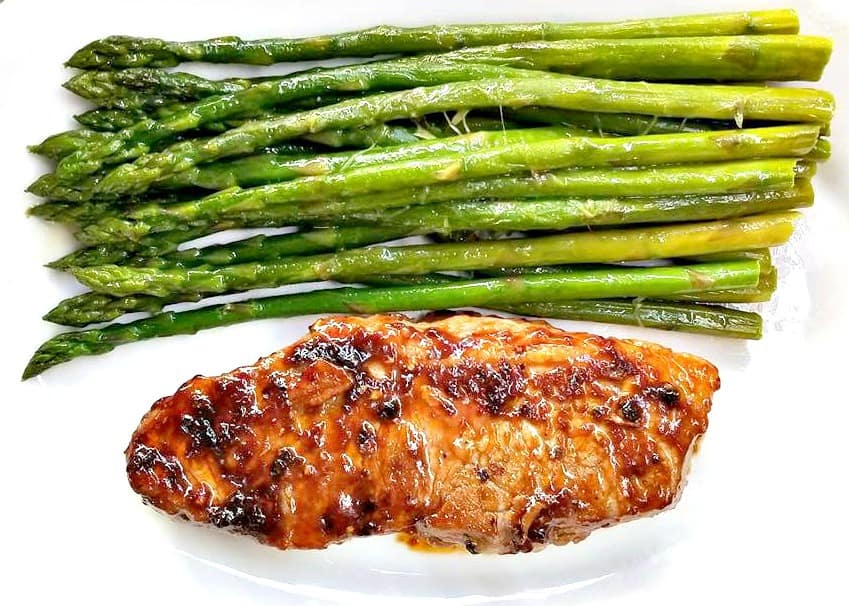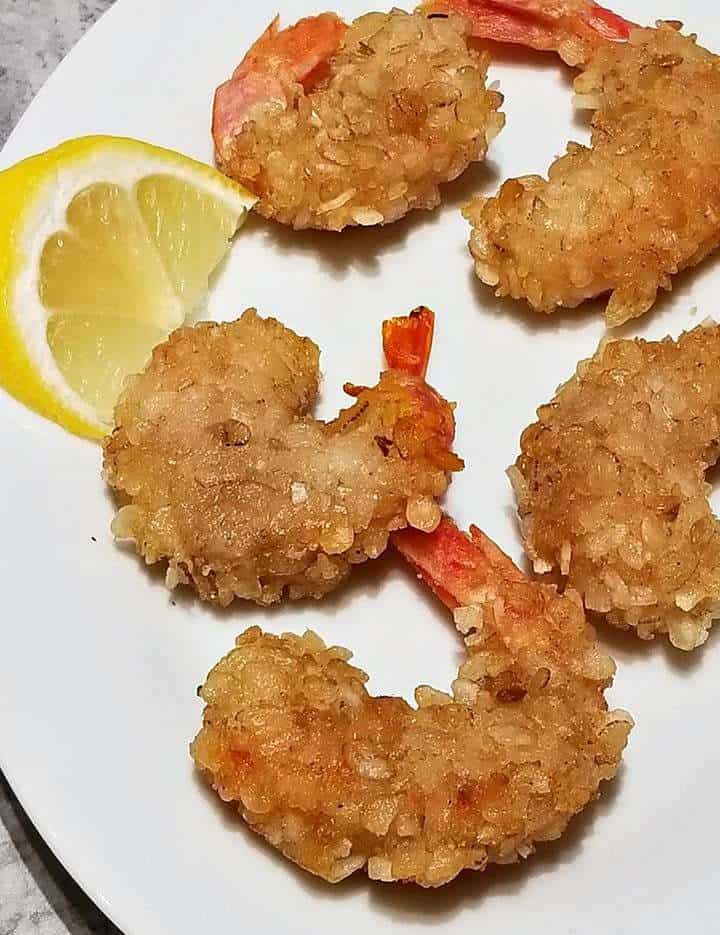 Wanting to feed more people? Simply double the recipe up, easy enough eh?
That is it, simple and super tasty side dish that will have you coming back for more!
What way is your favorite way to make asparagus?
Will you give this recipe a try?
★ Did you make this recipe? Please give it a star rating below! ★ Thank you very much for reading and until next time see ya in the kitchen. Don't want to miss a recipe? Sign up for our NEWSLETTER delivered right to your inbox!
Asparagus Sauteed Recipe
Yield: 2

Cook Time: 15 minutes

Total Time: 15 minutes
Ingredients
1/2 pound Asparagus
1/4 cup parmesan cheese
1 clove of minced garlic
1 tbsp Extra Virgin Olive Oil
2 tbsp Butter
Pinch Cracked pepper
Pinch Salt
Instructions
Start by washing the Asparagus then cutting off 1/2 inch from the bottom of the asparagus.
Then in a medium pan, add the butter & olive oil.
Saute the asparagus, over medium heat and turning every 5 minutes.
Once the asparagus starts to become tender, add in the minced garlic and saute for 1 minute before adding in the parmesans cheese to melt.
Season with salt and pepper to taste and serve hot!
Recommended Products
As an Amazon Associate and member of other affiliate programs, I earn from qualifying purchases.
Nutrition Information:
Yield: 2 Serving Size: 1
Amount Per Serving: Calories: 241Total Fat: 22gSaturated Fat: 10gTrans Fat: 1gUnsaturated Fat: 10gCholesterol: 41mgSodium: 399mgCarbohydrates: 7gFiber: 2gSugar: 2gProtein: 7g

These calculations are based off Nutritionix

I'm thrilled you are reading one of my recipes, if you made this recipe i'd love to hear about it! Don't want to miss a recipe? Sign up for our NEWSLETTER delivered right to your inbox!