Ingredients
400 grams

Bocconcini pearls

1 cup

Greek Yogurt Ranch Dressing

Season with salt and pepper to taste
Directions
This Creamy Ranch Caprese Pasta Salad can be made in no time at all and is great for those summer time gatherings that are coming up real soon. Filled with bowtie pasta, tiny bocconcini cheese balls, tomatoes, spinach and tossed in a creamy ranch dressing you are sure to have everyone wanting more.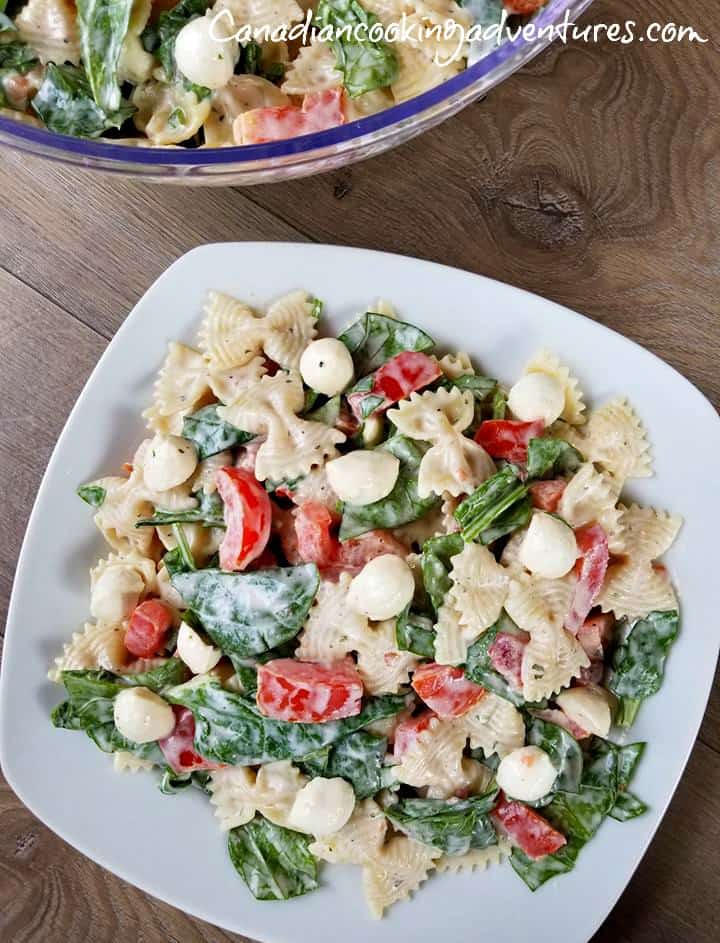 Thankfully this recipe can feed a crowd or simple cut it in half and have enough to serve a family of four.
Now I don't know about you, but I am so ready for summer! This has been yet another cold winter, and though I can feel the warm air coming in it's still not here yet and I find myself making this pasta salad in my wool sweater here dreaming away. But it's coming, I can feel it, I promise you I can 🙂 mindwell can someone turn up the heat just a bit ha!
So what is Bocconcini anyway? Well it's a type of cheese that originates from Naples in sunny Italy. It tastes a lot like mozzarella however has a subtle yet distinct taste that works so well in this pasta salad.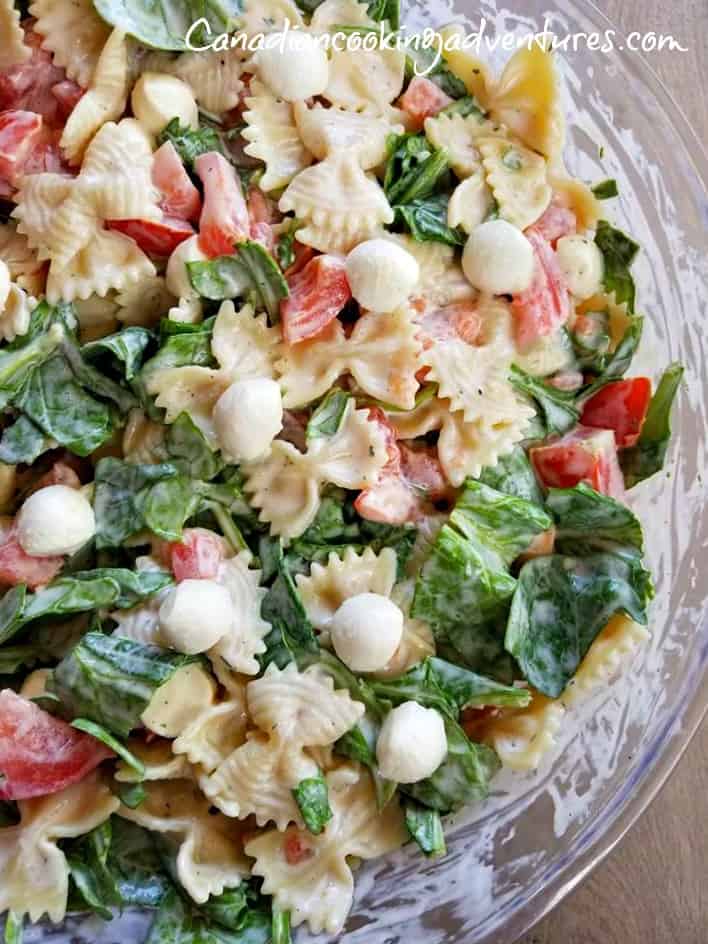 This salad can be enjoyed pretty much any time of year, but I know it will be best enjoyed on those long summer nights out on the back patio! I can picture it now 🙂 You can use pretty much any type of tomatoes for this recipe, baby tomatoes work great too so just use what you have on hand.
Toss it all together in some healthy Ranch dressing and you will be enjoying a fresh pasta salad in not time at all. Also why not whip up some healthy raspberry sweet tea to enjoy alongside, see my recipe below for that!
Typically Bocconcini cheese, comes in 200 gram containers. So if your wanting to recreate this exact recipe, it's best to buy two of them or purchase a larger bag bocconcini if your grocery carries.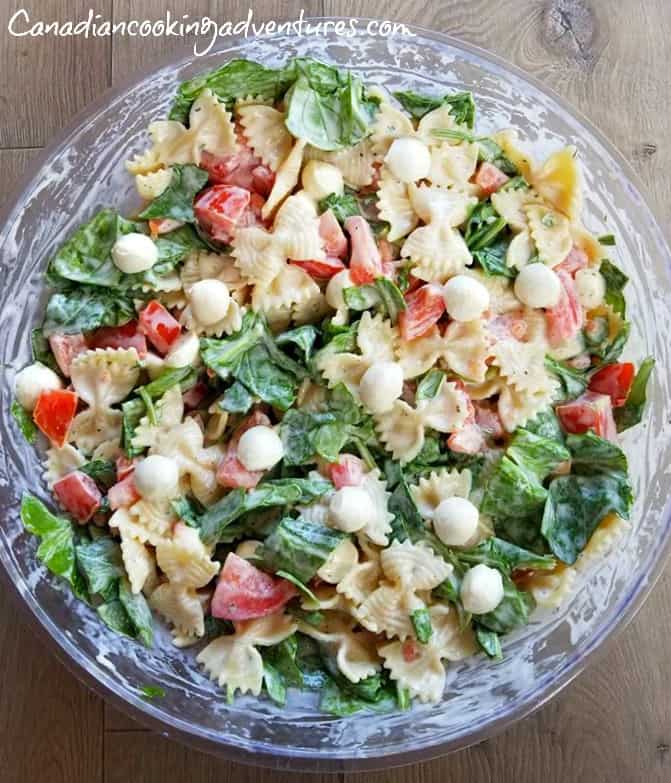 This is definitely a popular summer salad and adding your favorite creamy ranch dressing to it makes it all the better! Trust me, everyone is going to LOVE IT!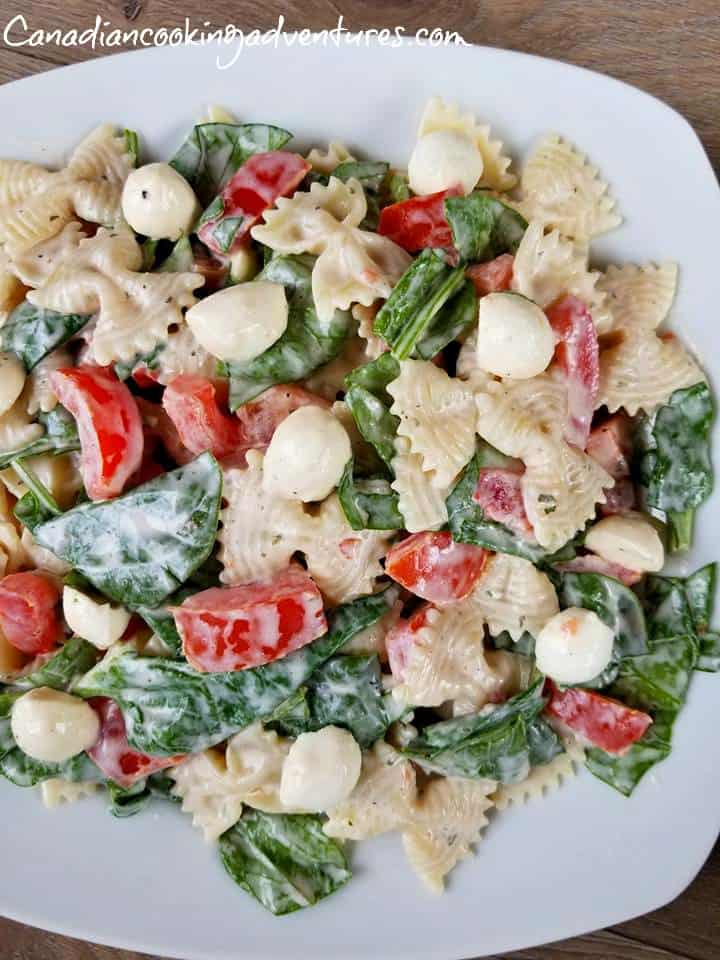 Looking for a Awesome drink recipe to serve with this salad? Try my "Raspberry sweet tea" that is made with agave nectar or honey.
I am so thrilled you are reading one of my recipes, I appreciate every single one of you! If you made this recipe i'd love to hear how it turned out. You can post a review/picture below or via Instagram and let me know. And by doing so you will be automatically entered into our seasonal CONTEST  to win one of our great prizes. Winner will be notified via email within a week after the contest closes. Thank you very much for reading and until next time see ya in the kitchen. Don't want to miss a recipe? Sign up for our NEWSLETTER delivered right to your inbox!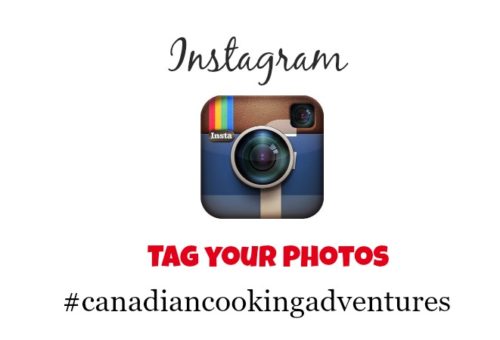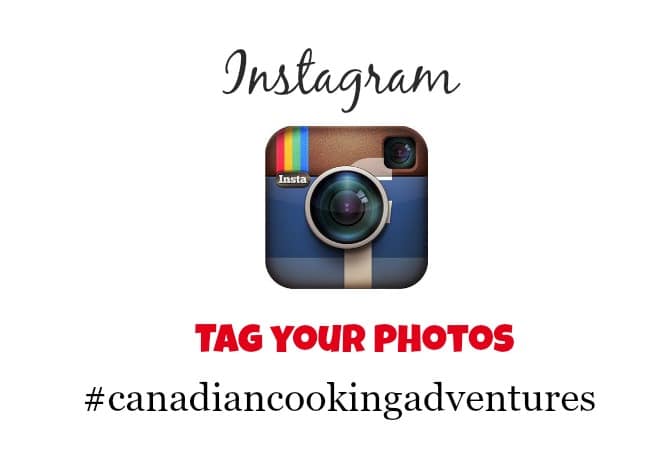 PIN IT FOR LATER
Steps
Dressing:

Use a Ranch Dressing of choice, or make your own if prefered. I like to use Greek Yogurt ranch dressing which is very healthy for you.

To make the Ranch Caprese Pasta Salad:

In a large stock pot add some salt and bring the water to a rapid bowl. Once the water is boiling add in the bow tie pasta and turn the heat down to medium - low cook till tender. Remove the cooked pasta and place into a large strainer then run cold water over. Drain and set aside till it has cooled down.

Next, wash your spinach and chop into bite size pieces, do the same with the tomatoes.

In a large bowl add your Ranch Dressing of choice, then add the chopped tomatoes, cooled bow tie pasta, bocconcini cheese and toss to coat. Season with salt and pepper and then toss in the chopped spinach right before serving. Enjoy!