Ingredients
3

Boneless chicken breasts

Season with salt and pepper to taste

Optional
Directions
This simple one pan recipe will knock your socks off! If you have tried my Authentic Green Pork Chili and liked it. Then your sure to like this Chicken Verde which is made in the same Tomatillo green sauce.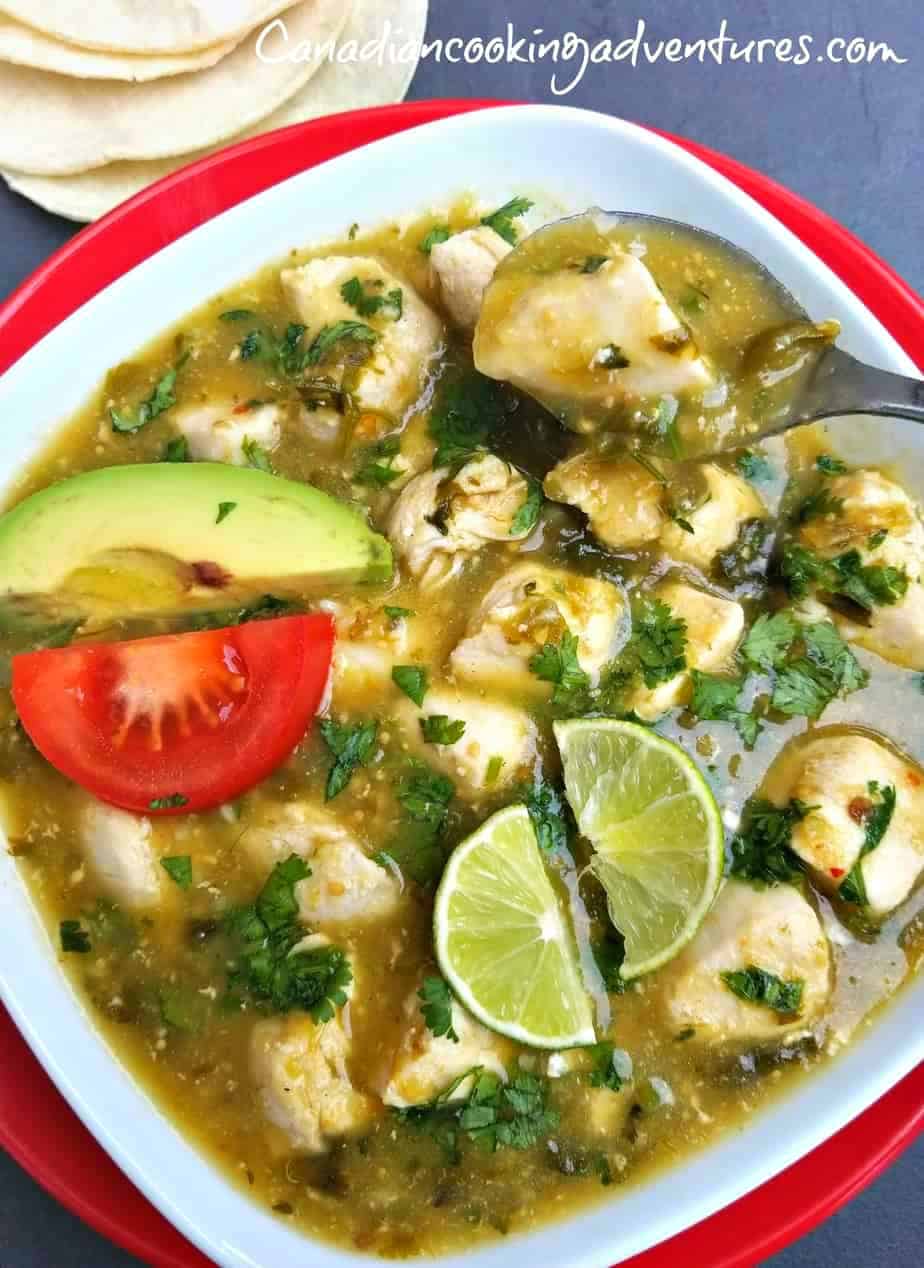 This dish is perfect for Cinco de mayo which is coming up here in two days. ¿Estás emocionado por el cinco de mayo = are you excited for Cinco de mayo? or you can just enjoy it every other week like we do 🙂 it's that good guys.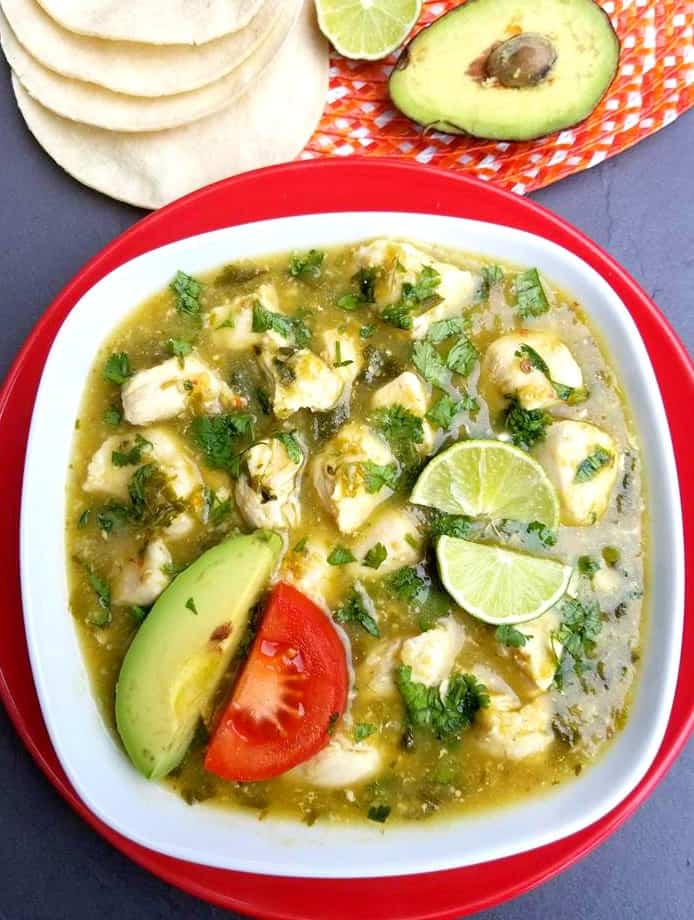 Now there is a process to making authentic tomatillo sauce, and that starts with roasting tomatillos, along with garlic, jalapenos and onions in the oven. 
However that takes a lot of time and would make this recipe not so quick. So instead we are using a pre -made green chili sauce that has all those authentic mexican ingredients in it.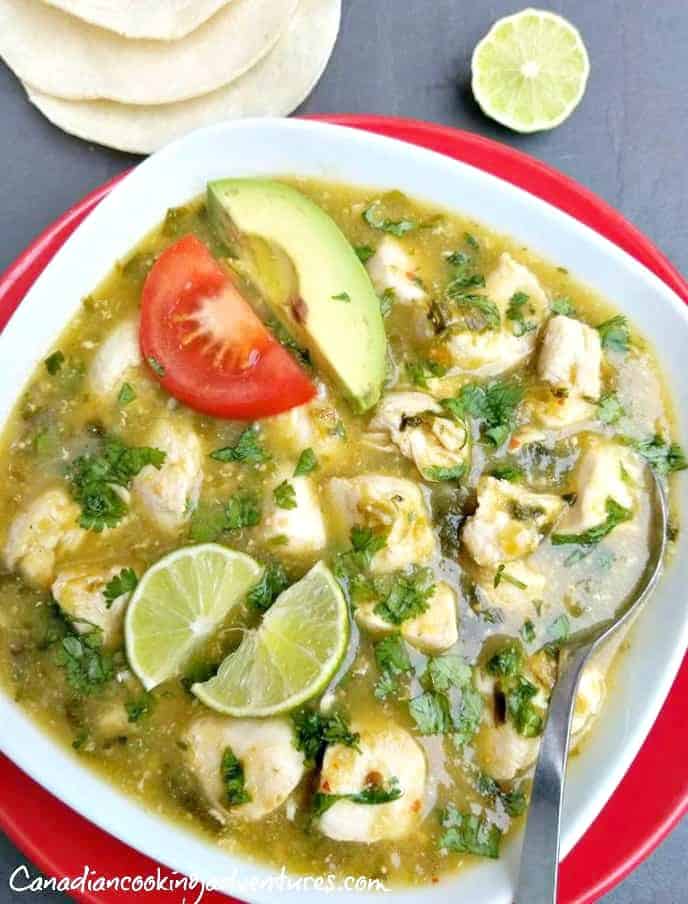 So what are Tomatillos anyway? Well they are little green looking tomatoes, known as the Mexican husk tomato, but they are hard to find here in Canada.
We even send Bubba out to  locate these rare tomatillos for this recipe, but he failed to come back with any local ones.
Rather he did come back with a bottle of "Tomatillo Salsa" which has the tomatillos in it, along with the cooked jalapenos, onions and garlic that are needing in this recipe.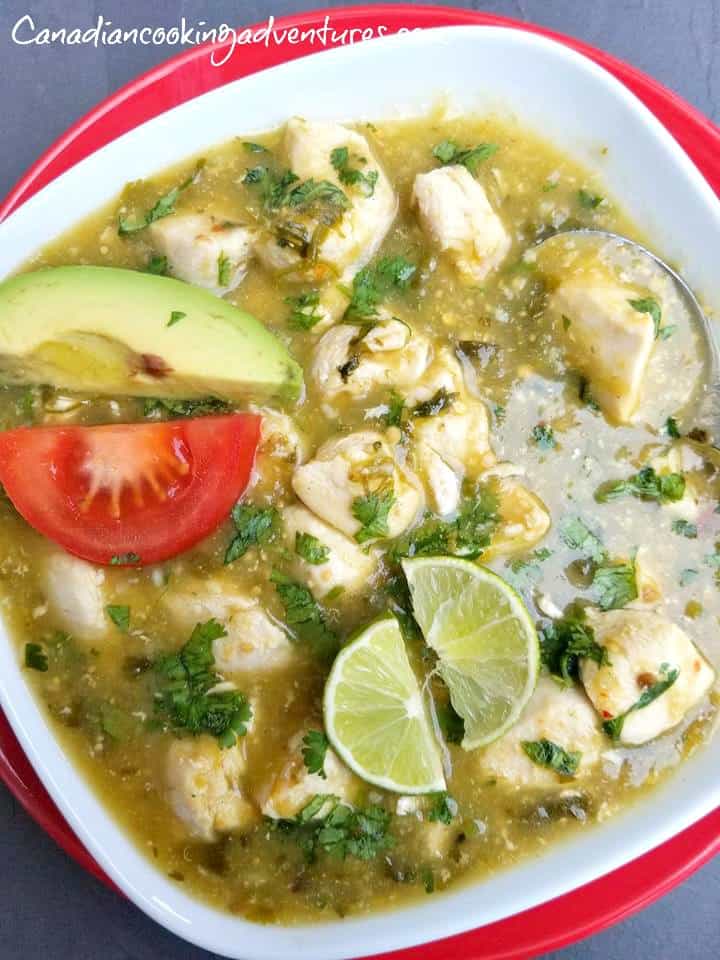 Add some sliced avocados and tomatoes on top along with chopped fresh cilantro for garnish. Oh and don't forget to squeeze the juice of a lime over top too!
This really kicks up the flavor and pulls the dish together so well. Also if your wanting to tone down the spicy flavor some feel free to add a dollop of sour cream.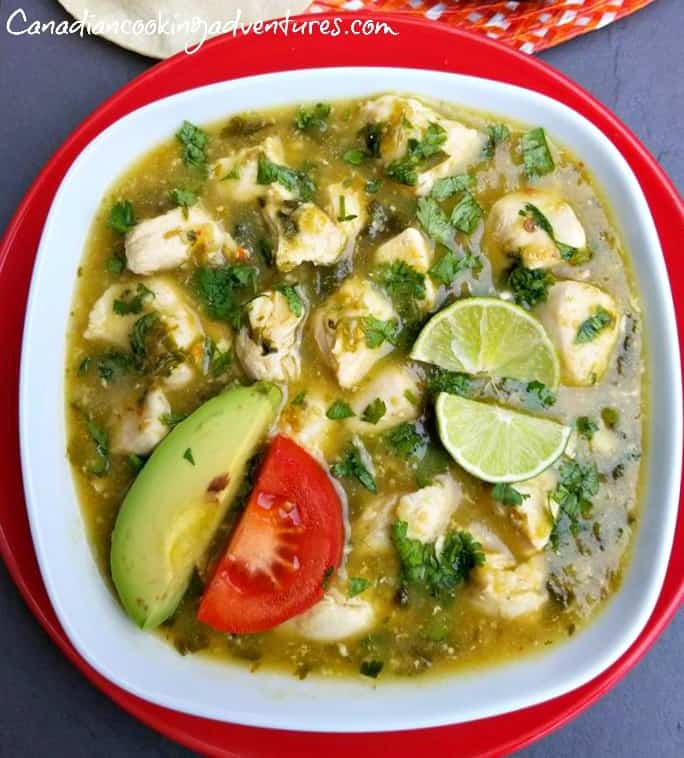 I like to serve this dish with warm corn tortillas for dipping or serve alongside a bed of rice. If you have a little more time on your hands and want to make the salsa verde from scratch, here is a great recipe for "salsa verde". 
If your cooking for a large crowd keep this recipe in mind, not only is it easy to prepare it's also inexpensive and goes long ways.
Just double the ingredients up if your wanting to feed more than four people, by using my easy to use recipe adjuster above.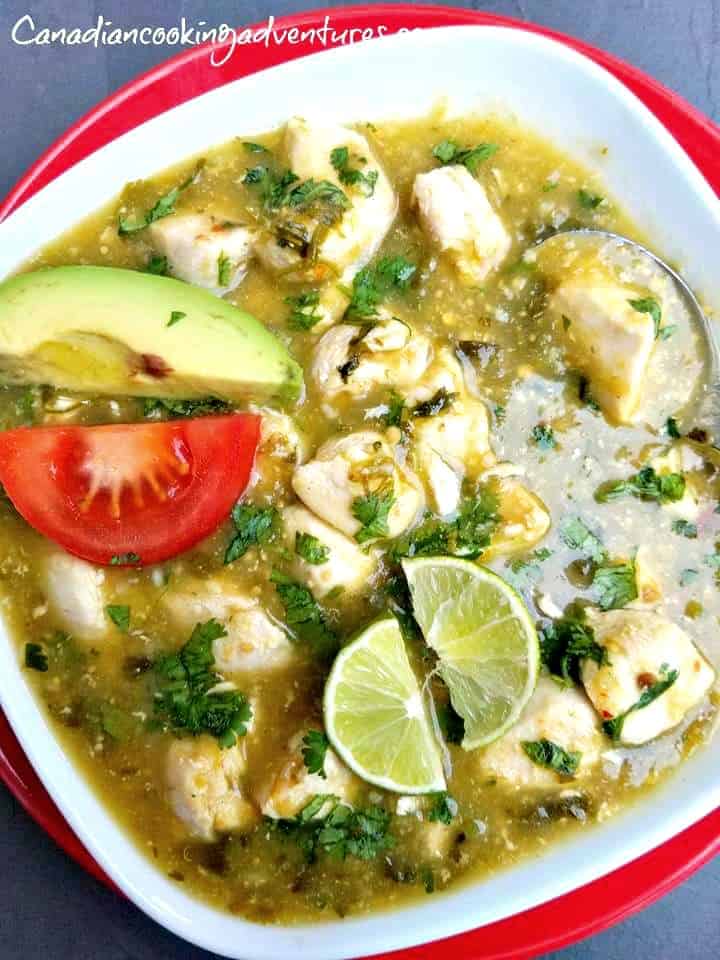 Recipe inspired by: Kevin over at Closet Cooking
I am so thrilled you are reading one of my recipes, I appreciate every single one of you! If you made this recipe i'd love to hear how it turned out. You can post a review/picture below or via Instagram and let me know. And by doing so you will be automatically entered into our seasonal CONTEST  to win one of our great prizes. Winner will be notified via email within a week after the contest closes. Thank you very much for reading and until next time see ya in the kitchen. Don't want to miss a recipe? Sign up for our NEWSLETTER delivered right to your inbox!
PIN IT FOR LATER
Steps
To make the Quick Chicken Verde:

Start by cubing dicing the chicken breasts on one cutting board and then chopping the cilantro and onion on another.

Heat 1 tbsp of oil over medium heat, and add in the diced chicken and stir fry for 10 minutes till browned. Season with salt and pepper then set aside.

Meanwhile in a small cup, add the cornstarch along with 1 cup of "chicken stock" whisk to mix everything together.
Add a little more salt, cilantro, cumin and oregano to taste.

Serve garnished with more cilantro and squeeze the juice from a lime over each bowl. Enjoy!