Directions
This mouthwatering Pakistani Chicken Karahi

known also as
(Kadai Curry)
is a staple of Pakistani and Indian cuisine. Bursting with flavor, chicken karahi is a spicy, succulent dish, with origins that date all the way back to the Mughal Empire

.
In fact, it's been said that Shah Jehan, the Mughal Emperor who built the Taj Mahal, was a fan of the dish. So, if it's good enough for a 17th-century emperor, it's more than good enough for you.
In this article, you'll learn all about the history of chicken karahi and its elements of flavor, as well as the health benefits of this prized and beloved dish. Plus, you'll get a step-by-step guide on how to make this amazing dish in your own home.
Did you know that chicken karahi is not only delicious but also good for you? Discover the health benefits of this flavorful dish, including its high protein content, anti-inflammatory properties, and more.
WHAT IS CHICKEN KARAHI
It originates from Pakistan and typically is prepared using a whole chicken, however in many East Indian restaurants today you will find it made with boneless chicken breasts as I have used here as well. You may use any cut of the chicken if desired as well.
IS CHICKEN KARAHI SPICY
YES, as it has fresh green chilies in it and a few spices.
WHAT IS CHICKEN KARHAI
It is a Pakistani dish that traditionally was made in a wok or Karhai
DOES CHICKEN KARHAI HAVE DAIRY
It can however, this recipe does not. I prefer it without so I will leave that up to you.
WHAT IS CHICKEN KARAHI MADE OF
Chicken
Onions
Ginger and Garlic
Tomatoes
Spices
HOW TO MAKE CHICKEN KARAHI PAKISTANI STYLE
I am so thrilled you are reading one of my recipes, if you made this, I want to see! Follow Canadian Cooking Adventures Instagram, snap a photo, and tag and hashtag it with @canadiancookingadventures and #canadiancookingadventures.
Stay connected and follow along on Facebook, Pinterest, and Instagram for all of my latest recipes!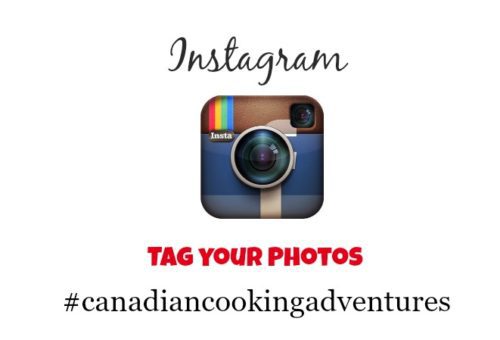 Pakistani Chicken Karahi (Kadai Curry)
Ingredients
2 chicken breasts
1/2 cup cooking oil
5 tbsp Karahi powder
1 tbsp butter or ghee
1 large onion diced
2 tbsp minced garlic and ginger
2 Thai green chili peppers, diced
1 small can of tomato paste
Instructions
Start by dicing the chicken and place in a a large bowl along with the minced garlic and ginger and the Karahi spice mix.
Mix to coat the chicken and marinate in the fridge for a min of 15 mins.
Next in a large cooking pot add the cooking oil then canned tomato paste and sweat for 5 mins before adding in the chicken and sauté till browned
Add in the butter or ghee along with remaining ingredients
Cover and stir every 10 minutes till cooked.
Serve with naan bread or basmati rice
Nutrition Information:
Yield:

2
Serving Size:

1
Amount Per Serving:
Calories:

866
Total Fat:

73g
Saturated Fat:

13g
Trans Fat:

1g
Unsaturated Fat:

56g
Cholesterol:

134mg
Sodium:

146mg
Carbohydrates:

15g
Fiber:

2g
Sugar:

6g
Protein:

40g
These calculations are based off Nutritionix