Directions
This
Jamaican Chicken and Chickpea Curry

recipe is a simple recipe to make and comes together in less than 3o minutes!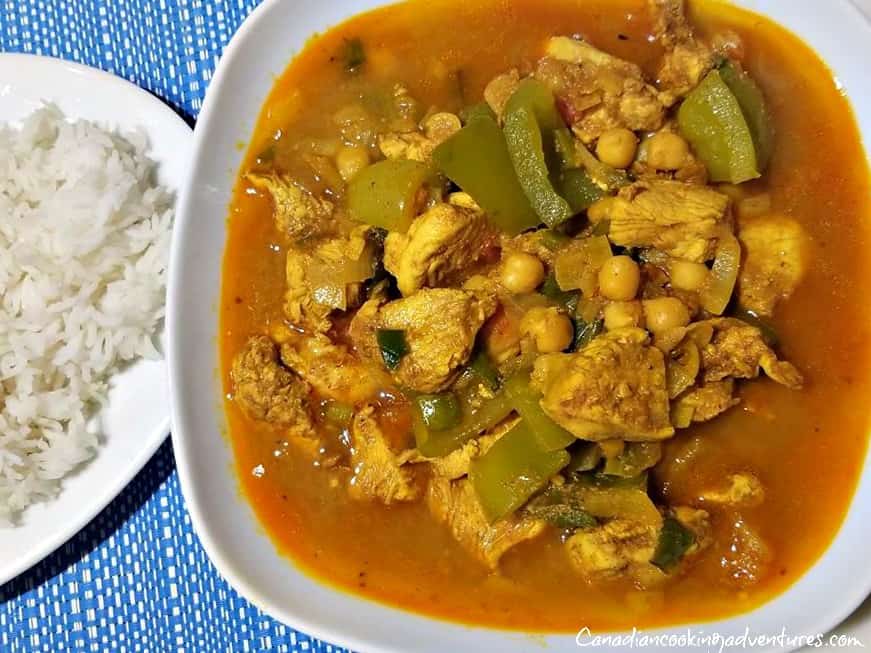 And is sure to please the curry lover in you.
You can add in coconut milk during the last 10 minutes of cooking if you'd like for a more creamy taste. Personally I much prefer a more authentic curried taste myself and will omit the coconut milk for this recipe.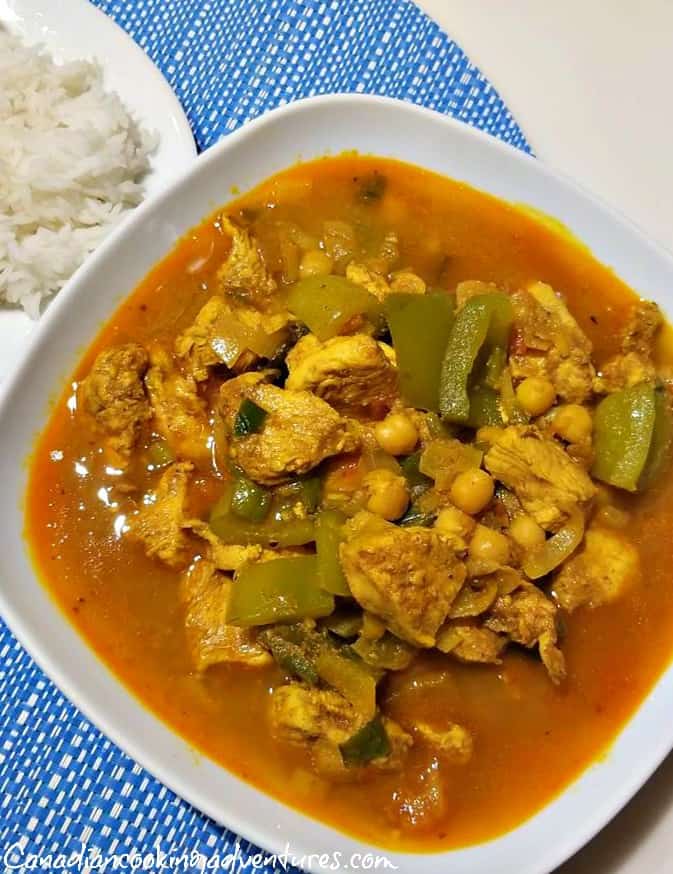 Also you can replace the chickpeas with potatoes if desired for a more traditional taste.
If you choose to add potatoes instead you may want to add a bit more chicken stock
And you can also replace the Scotch Bonnet pepper with the sauce as seen below.
I will leave that all up to your personal preference.
Using the sauce, prevents me from burning my eyes with the peppers so I much prefer to use this instead.
My favorite sauce
Your going to want to make more if you are serving a small crowd!
Simply double up the recipe and you will be in business.
Notes: Do not pressure cook chicken with the bones on as this may create loose bones in the curry.
I am so thrilled you are reading one of my recipes, if you made this recipe i'd love to hear about it! Thank you very much for reading and until next time see ya in the kitchen. Don't want to miss a recipe? Sign up for our NEWSLETTER delivered right to your inbox every Month!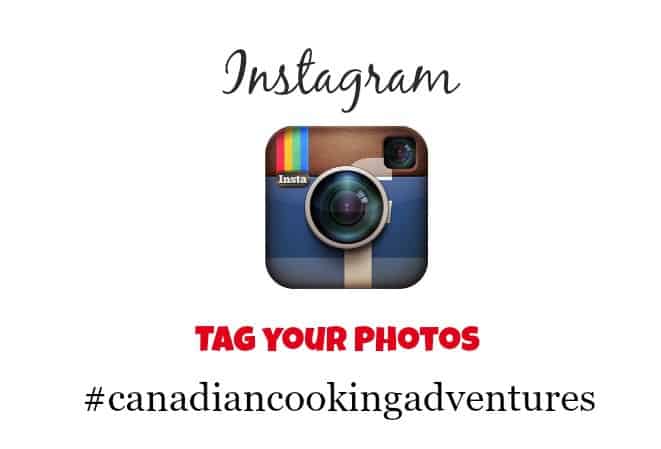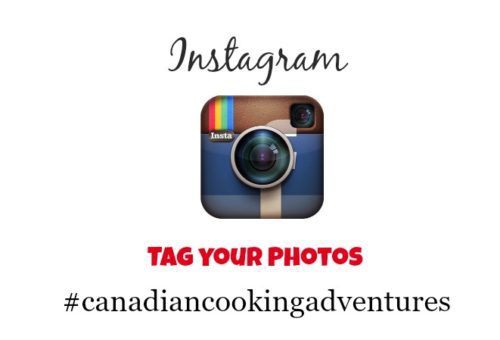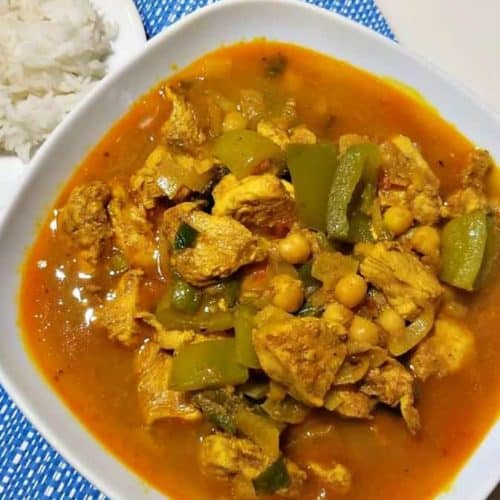 Jamaican Chicken and Chickpea Curry
Ingredients
1 tbsp Cooking oil
2 Breasts Boneless chicken breasts
1 large Green Pepper
1 tbsp Ginger n Garlic paste
3/4 cup Chicken Stock
1 Onion
1 cup Chickpeas
MARINADE
3 tbsp Jamaican Curry Powder
1 Lemon
1 Cinnamon stick
1 tbsp Cardamom
1 tsp Cumin
2 tbsp Season with salt and pepper
1 Scotch bonnet pepper
1 tsp Thyme
Instructions
Pressure Cooker: Cook for approx. 10 minutes – after following the initial steps.
Stove Top: Cook covered on low for 60 minutes. – after following the initial steps.
FOR THE MARINADE:
In a resealable plastic bag, mix together the lemon juice, cardamom, cumin, turmeric, curry, thyme, black pepper. Add the diced chicken and toss to coat then marinate in the refrigerator for a minimum of 1 hour.
FOR THE CURRY:
Heat the oil in a large skillet over medium heat or pressure cooker on brown setting. Then add the onions, and cook till fragrant about 3 minutes.
Add in your garlic, ginger along with the curry and saute till the curry becomes fragrant about 2 minutes or so.
Then add in the scotch bonnet pepper, or 1 tbsp of the sauce and saute until fragrant, about 2 minutes.
Add the chicken stock, chickpeas, cinnamon stick and stir to combine. Raise the heat to high and bring the mixture to a boil, then lower the heat and simmer for 5 minutes.
Then the marinated chicken and cover it on a medium heat, allow it to sweat for about 5 minutes before turning over and covering for another 5 minutes.
Then the chicken stock, cinnamon stick, and stir to combine. Raise the heat to high and bring the mixture to a boil, then lower the heat and simmer for 10 minutes. Serve alongside some Jasmine rice if desired and enjoy!
Notes
Notes: I like to use boneless skinless chicken, however you can use pretty much any kind of chicken for this recipe