Directions
This
Easy Sushi Recipe

is also known as the

California roll

it is something almost any one can make! And has to be one of my favorite ways to have sushi.
My Easy Sushi recipe is also know as the (California roll) is ready in less than 15 minutes. As long as you have cooked the rice prior.
You can have these rolls served in no time! And for half the price you would pay if you instead ordered them via a take-out delivery method.
So what are you waiting for? It's time to make this easy sushi roll yourself!
WHAT IS IN A CALIFORNIA ROLL
It is a sushi roll that can be made with either the rice on the outside or inside resembles a dragon by the shape and the green elements of avocado and cucumber.
In my dragon roll I have spicy shrimp, avocado on the inside and out and cucumber on the inside.
This sushi roll has either imitation crab or salmon in it. Along with avocado, cucumber and comes in a spicy mayo dressing. Want another easy sushi recipe? Try my Spicy Shrimp Roll! It is another popular option when making sushi at home!
DO YOU RINCE SUSHI RICE
Yes, you defiantly want to rinse the rice till the water runs clear. Sushi rice is starchy and thus will be sticky if not rinsed properly.
HOW TO MAKE EASY SUSHI
Start by preparing your rice, you will want to cook with sushi rice only. Simply follow the package instructions, most rice's take 10 minutes. You will cook that rice in water and then once cooled down add in the rice vinegar.
Then set it aside to cool down completely on the countertop is best.
Once the rice is ready the rest is easy as 1, 2, 3 ( SEE RECIPE CARD BELOW)
CALIFORNIA ROLL CALORIES
Each roll is roughly …. calories.
DO YOU RINCE SUSHI RICE
Yes, you defiantly want to rinse the rice till the water runs clear. Sushi rice is starchy and thus will be sticky if not rinsed properly.
TOOLS NEEDED
Saran Wrap
Sushi Rolling Matt
DID YOU MAKE THIS RECIPE?
If you make this recipe, I would love to hear about it! You can leave a 5 star review in the comments below! Thank you very much for reading and until next time see ya in the kitchen. Don't want to miss a recipe? Sign up for our NEWSLETTER delivered right to your inbox!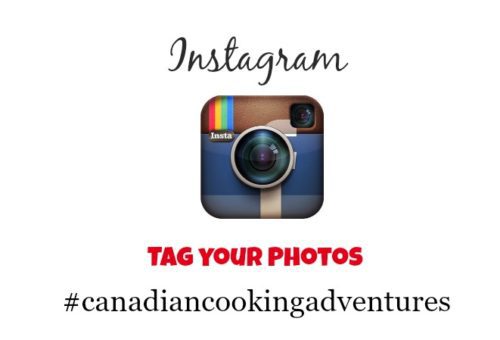 Easy Sushi Recipe
Skip the take out and save some money!
Ingredients
6 nori sheets
2 cups sushi rice, rinsed and drained
1/4 cup rice vinegar
2 cups water
12 crab pieces
1/4 cup of siracha sauce
1/4 cup of mayo
1 tbsp of black sesame seeds
1 avocado, sliced for the filling
1/2 cucumber
Optional: soy sauce, wasabi and ginger slices
Instructions
1, Place your BAMBOO SUSHI MATT down on a flat surface then cover completely with a sheet of saran wrap, then the SEAWEED SHEET next.
Next comes the sushi rice, place some rice down and matt it with your hand to make it flat for the amount of rice you want to ideally use. More or less will not hurt the processes unless of course you use to much then it won't roll.
Season the rice with sesame seeds
Then flip the seaweed sheet over with the rice facing down and fill the sheet on the seaweed side.
Meanwhile, take out some pieces of imitation crab to add to the seaweed sheet. By either using them whole or slicing them it in half, each roll should have at least 2 slices of crab meat that have been halved or left whole. You can use less if you want a smaller roll or more veggies to meat.
Then in a small bowl add in the mayo and siracha sauce and stir to combine and place overtop the carb meat.
Along with the slices of avocado and cucumber pieces.
Then add in some plain cream cheese and your now ready to roll.
Roll using the matt on one side till and tuck in what is on the other, repeat for the others ide and then roll back and forth making sure not to expose the food.
You should now see just rice and it rolled neatly, sprinkle with sesame seeds then roll once more to make sure they stick.
On a cutting board, using a sushi knife or sharp knife. Cut your sushi thin or thick however you like.
Garnish with some leftover spicy shrimp mixture and sliced avocados.
Serve with soya sauce, ginger or wasabi if desired.
It is ready to eat!
Nutrition Information:
Yield:

3
Serving Size:

1
Amount Per Serving:
Calories:

856
Total Fat:

31g
Saturated Fat:

5g
Trans Fat:

0g
Unsaturated Fat:

24g
Cholesterol:

466mg
Sodium:

3262mg
Carbohydrates:

50g
Fiber:

6g
Sugar:

10g
Protein:

91g
These calculations are based off Nutritionix