Ingredients
2

Boneless chicken breasts

225 grams

Thai Rice Stick Noodles

Seasoning

Serve

2 tbsp

Minced Red Chili Paste

2 sprigs

Green Onions

chopped
Directions
This recipe is inspired by my partner's favorite Thai dish. What makes Chicken Pad Thai different than other popular Thai dishes is the crushed peanuts and tamarind along with a few more important spices. This dish can be pulled together in under 30 minutes so follow along.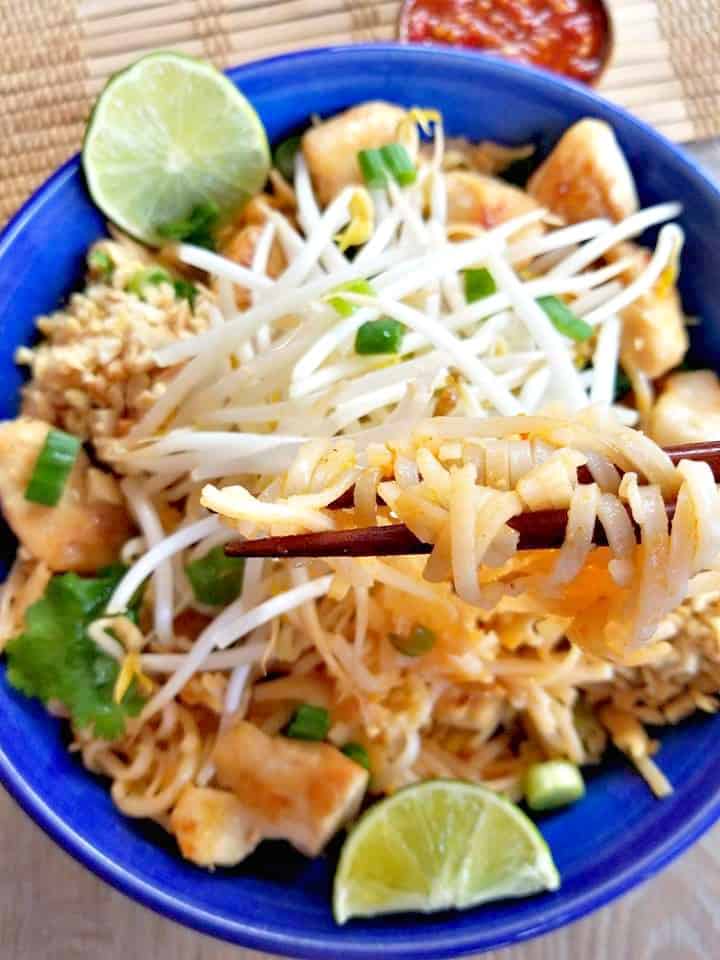 Pad Thai is one of Thailand's most famous stir frys and is my partners favorite food of all time. Whenever we go to any new Thai restaurant, it's the first thing he orders.
I can hear it now, what do you two want to order. PAD THAI!! I don't mind Pad Thai, however I always have to add red chili paste to it otherwise it's just way to sweet most of the time in the restaurant's for me.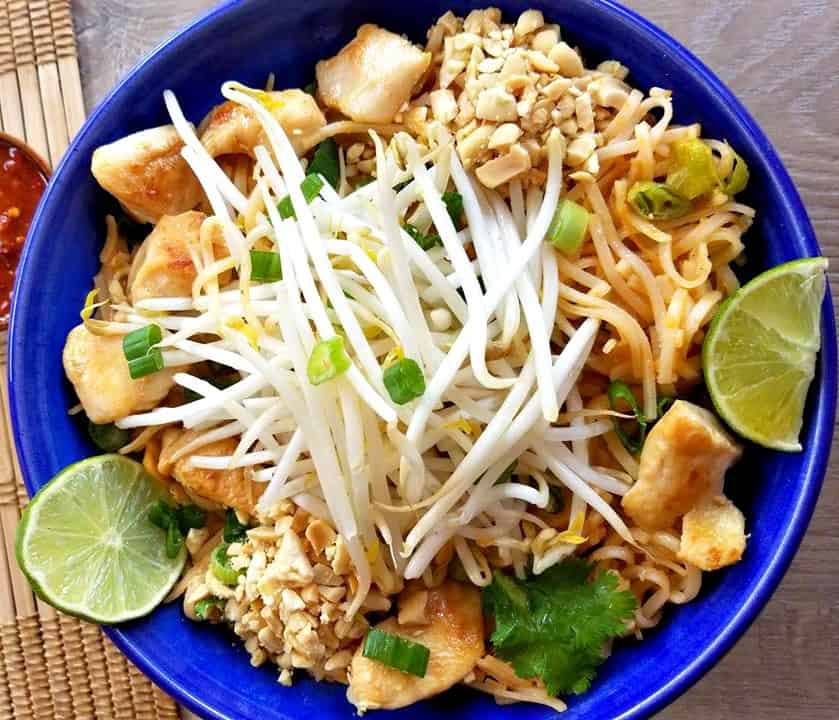 Okay truth is, I've never been much of a Pad Thai fan. Only because I find most restaurants make it way to sweet and I much prefer recipes with a little bit of heat.
So I decided to make it at home and spice it up some to my liking and now have grown to love it. And well Jason… he is just super happy I now make it for him at home.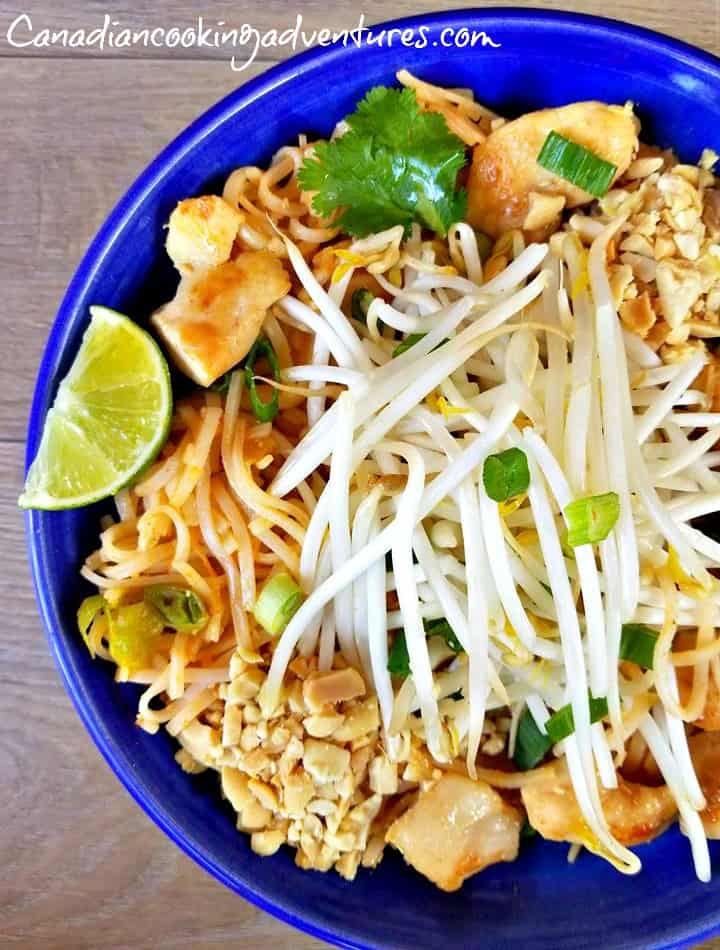 Now of course you can omit the side order of the "minced red chili paste" that I serve mine with. Then up the sugar in this recipe by 2 tbsp to have something quit similar to those restaurant style pad thai dishes if you'd like. After all it's your pad thai and I want you to make it how you like it.
So what gives mine the extra heat? It's the chili powder and the "red chili paste" that I serve on the side. Easy enough eh?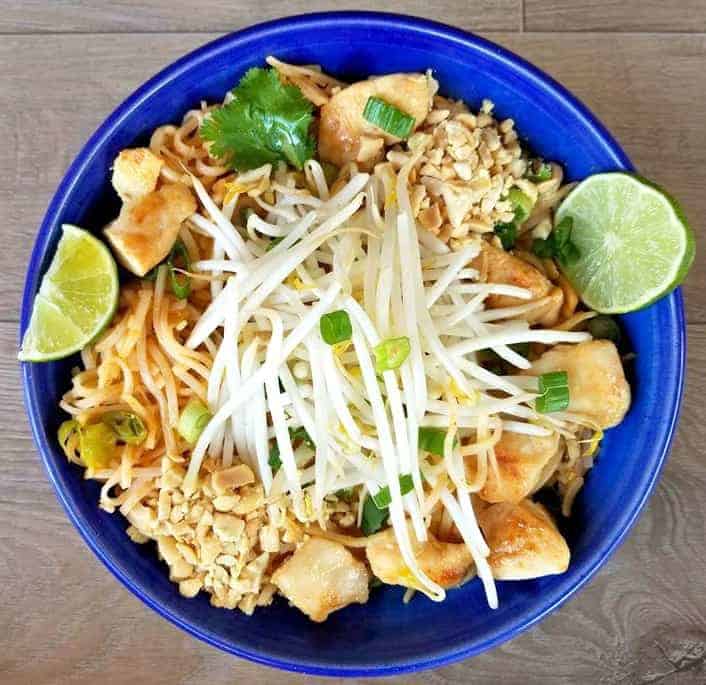 Make sure you are using Tamarind Concentrate vs the paste. You will know the difference because the concentrate is sold in small containers vs the paste which is actually a pulp and has to be soaked in water and strained prior to using.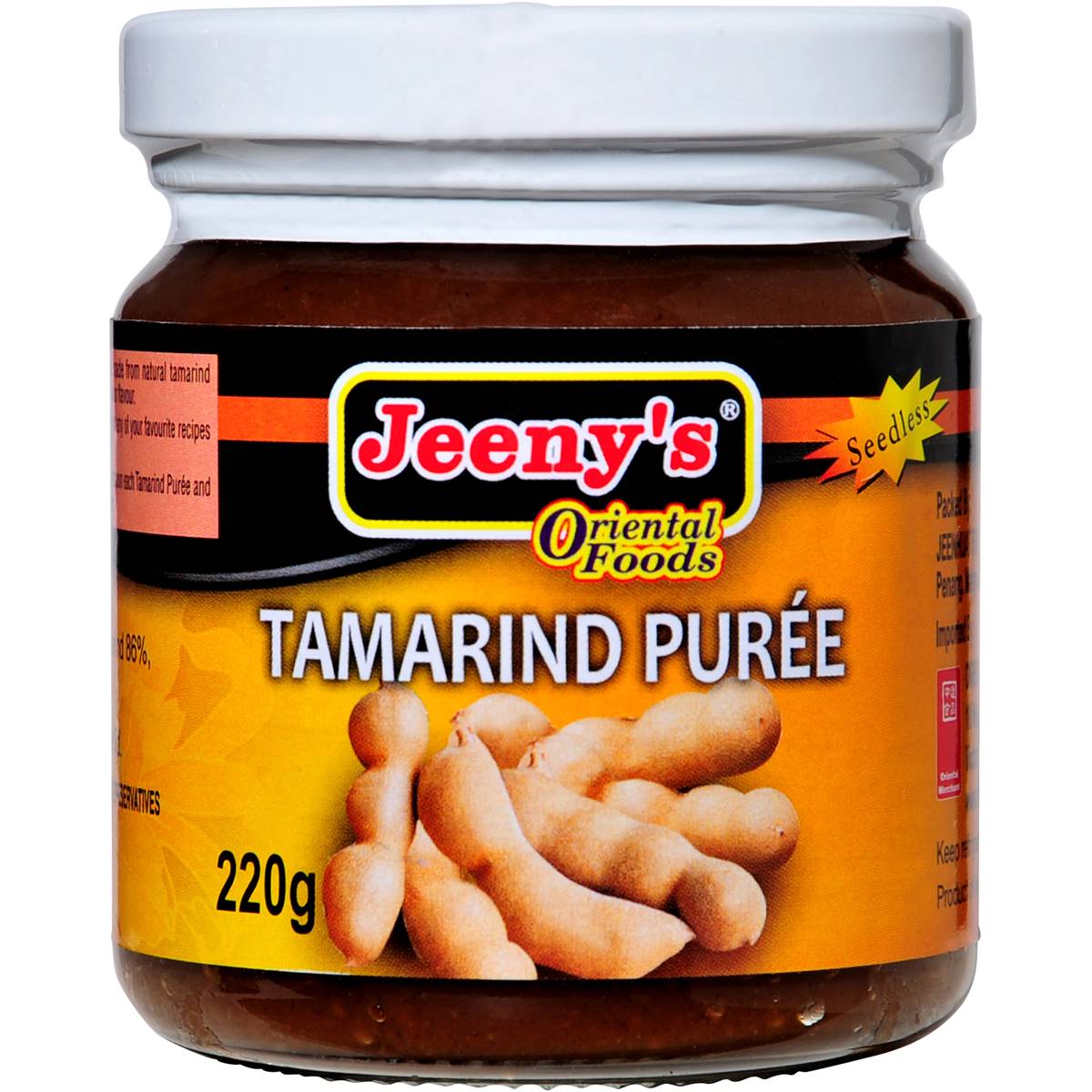 When in doubt, just read the tamarind directions prior to purchasing.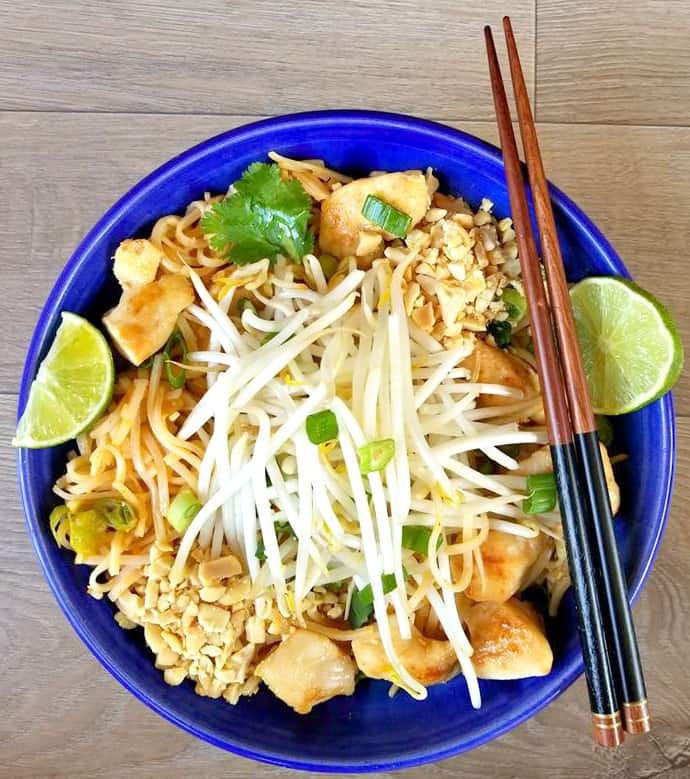 Note:  Feel free to use shrimp in replace of the chicken or just enjoy it as is.
I'm thrilled you are reading one of my recipes, if you made this recipe i'd love to hear about it! You can post a review, picture below or via Instagram and by doing so you will be automatically entered into our seasonal CONTEST to win one of our great prizes. Winner will be notified via email within a week after the contest closes. Thank you and until next time see ya in the kitchen. Don't want to miss a recipe? Sign up for our NEWSLETTER delivered right to your inbox!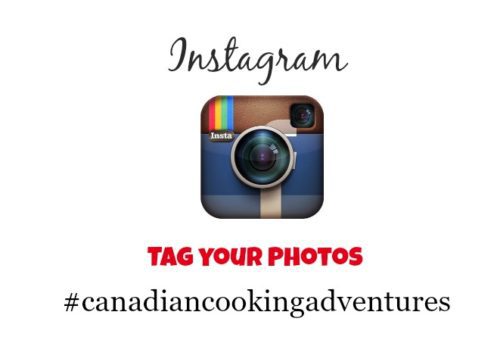 Print Recipe
Chicken Pad Thai
Ingredients
1

tbsp

Peanut Oil

1

Egg

2

Boneless chicken breasts

1

Garlic

225

grams

Thai Rice Stick Noodles

2

tbsp

Tamarind puree

3/4

cup

Water

1

tbsp

Oyster sauce

1

tbsp

Sugar

1

Lime
SEASONING
1

tsp

Medium Soya sauce

1

tsp

Salt

1

tsp

Fish Sauce

1

tbsp

Chili Powder
SERVE
1

cup

Bean Sprouts

2

tbsp

Minced Red Chili Paste

2

sprigs Green Onions

1/2

cup

Peanuts
Instructions
Start by boiling a pot of water, in a large shatterproof boil add the dry vermicelli noodles. Then cover with the boiling water for 3 minutes. Drain and set aside.

Now on a large cutting board, cut each chicken breasts into square size pieces. On another cutting board, slice the chives and mince the garlic.

Now in a large wok or pan add 1 tbsp of peanut oil and then crack in 1 large egg into it to scramble. Then add in the minced garlic andthe sliced chicken breasts and stir fry all together till almost entirely cooked.

Add in the drained dry vermicelli noodles, along with tamarind paste, water and fish sauce saute for 2 minutes before adding in the oyster sauce, soya sauce, chili powder and sugar.

Now add in the chopped green onion and saute everything together for 3 minutes.

Plate each dish and top with fresh bean sprouts and some crushed peanuts. Along with a few fresh sprigs of cilantro and lime wedges. Enjoy!
PIN IT FOR LATER