Ingredients
2 springs

Green Onions

diced

1 pack

Bacon "Antibiotics & Hormone" free

chopped

1 small package

Multicolored Baby Tomatoes

Dressing

1/2 cup

Greek Yogurt Ranch Dressing
Directions
This BLT Pasta Salad is made with fresh romaine lettuce, bacon, green onions, bowtie pasta, baby tomatoes and is tossed in a healthy ranch dressing.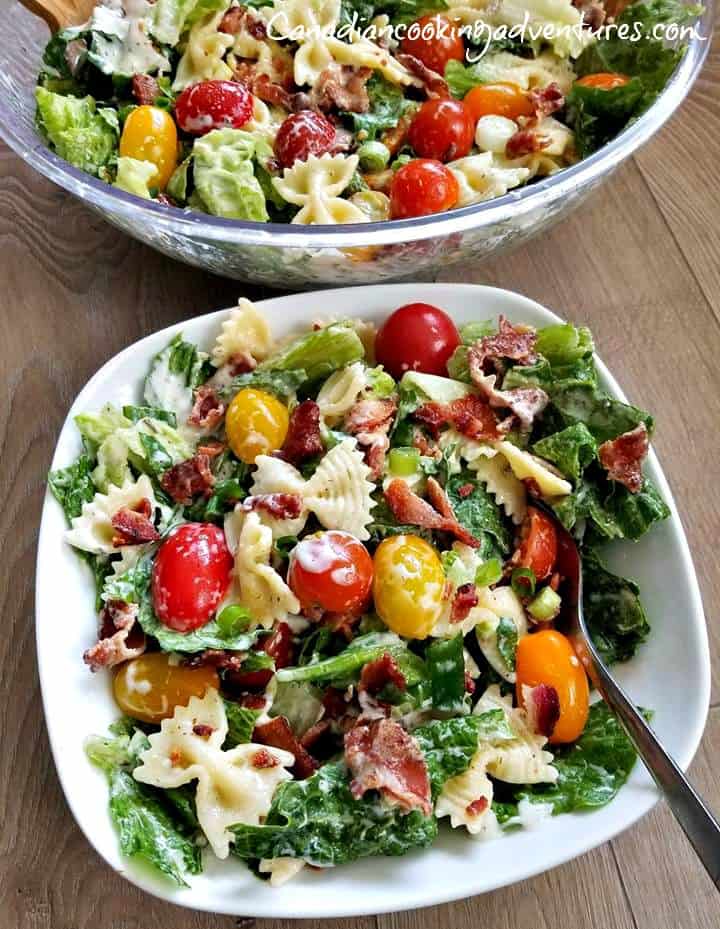 You can serve this as a side dish at any potluck or as the main course.
I highly recommend using multi colored baby tomatoes in this salad, it gives it that extra special flavor and looks so pretty. Also be sure to look for a good quality bacon the less fat the better.
I like to make and enjoy my pasta salads all summer long and this one is up there on the list of my top 10 favorites.  Nothing says summer to me more than a fresh salad made with baby tomatoes from either my garden.
Trust me everyone is going to LOVE IT!
Looking for a cooling drink? Why not enjoy this salad along with some "Raspberry sweet tea". Go ahead and treat yourself you definitely deserve it.
Feel free to add a pre-cooked shredded chicken breast to this salad along with the bacon if desired.
Enjoy 🙂
I am so thrilled you are reading one of my recipes, I appreciate every single one of you! If you made this recipe i'd love to hear how it turned out. You can post a review/picture below or via Instagram and let me know. And by doing so you will be automatically entered into our seasonal CONTEST  to win one of our great prizes. Winner will be notified via email within a week after the contest closes. Thank you very much for reading and until next time see ya in the kitchen. Don't want to miss a recipe? Sign up for our NEWSLETTER delivered right to your inbox!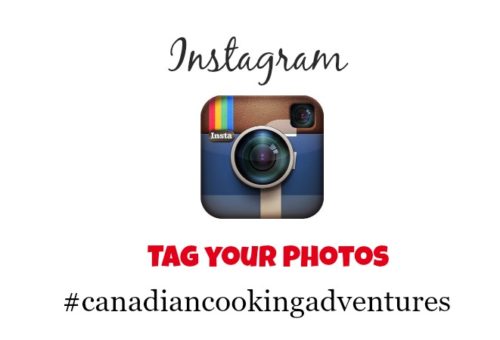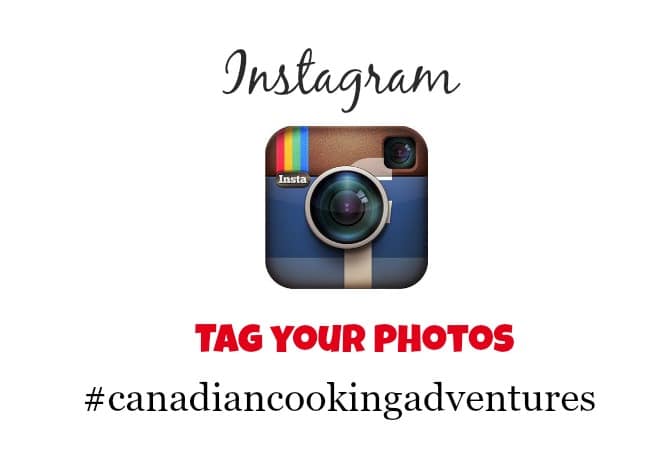 PIN IT FOR LATER
Steps
For the Dressing:

Pick a Ranch Dressing of choice, or make your own if prefered. I like to use Greek Yogurt ranch dressing, and have also tried "The Pioneer Woman's" dressing. It is very good and just a bit higher in calories than the greek one I use.

To make the BLT Pasta Salad:

In a large stock pot add some salt and bring the water to a rapid bowl. Once the water is boiling add in the bow tie pasta, and turn the heat down to medium and cook till tender.

Meanwhile, in a large skillet fry the bacon till crispy but not burned. Pat the bacon dry with a paper towel and set aside to cool.

Now, wash your lettuce and drain. Tear apart and drain again, then place in a large bowl.
On a cutting board, slice the green onions, and baby tomatoes in half. Once the bacon as cooled, chop that up and set aside. Once the pasta has cooked, strain and set aside.
Once the pasta has cooled, add it to the bowl with the shredded lettuce.

Add in the chopped bacon, sliced baby tomatoes and green onions. Then our your favorite "Ranch Dressing" overtop and give everything a big toss.
Serve and enjoy!