Directions
One of the best bean salad recipes, i've ever made. It goes so well alongside almost any type of summer meal too!

It is made with fresh onions, peppers, cucumber and two different types of beans.
That is all mixed with a can of creamed corn or canned corn along with parmesan cheese.
absolutely delicious and is healthy because it is packed full of fiber and protein.
WHAT CAN GO INTO A BEAN SALAD
Any type of bean really, I have used Kidney beans before too.
Cubed roma tomatoes
Cilantro
Avocado
HOW LONG WILL BEAN SALAD KEEP IN FRIDGE
My bean salad will last ruffly 3 days fresh. However if you add avocados or tomatoes etc to it. I would make sure it is eaten on the very day you make it!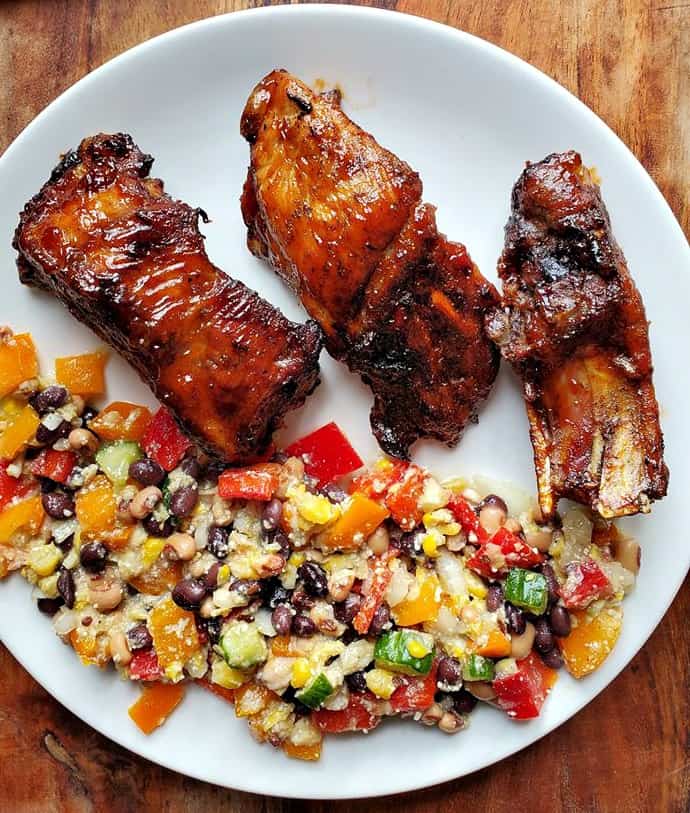 This bean salad is tossed in the most delicious parmesan olive oil garlic sauce.
You are going to love it!
The canned corn in this recipe, really helps to tie together the whole salad.
However, you can always use frozen corn in replace of that if you do not have it on hand.
I like to make this bean salad at least once per month.
It will keep in my fridge for a few days and can serve a crowd easily.
HOW MAKE BEAN SALAD
Simply empty two cans of strained beans into a large bowl
Along with a chopped cucumber, onion along with red and orange peppers.
A can of Creamed Sweet Corn or Corn
Then pour over the Paresame dressing
ARE BEAN SALADS HEALTHY
Yes, packed full of feel good fiber, protein and nutrients.
WHAT GOES WITH BEAN SALAD
Today, I served this salad along with some Air Fried BBQ Pork Ribs. My recipe for the best homemade Air Fried BBQ pork ribs can be found here: Air Frye BBQ Ribs
REALLY though this salad can be enjoyed alongside just about any meal, think chicken, pork even steak etc.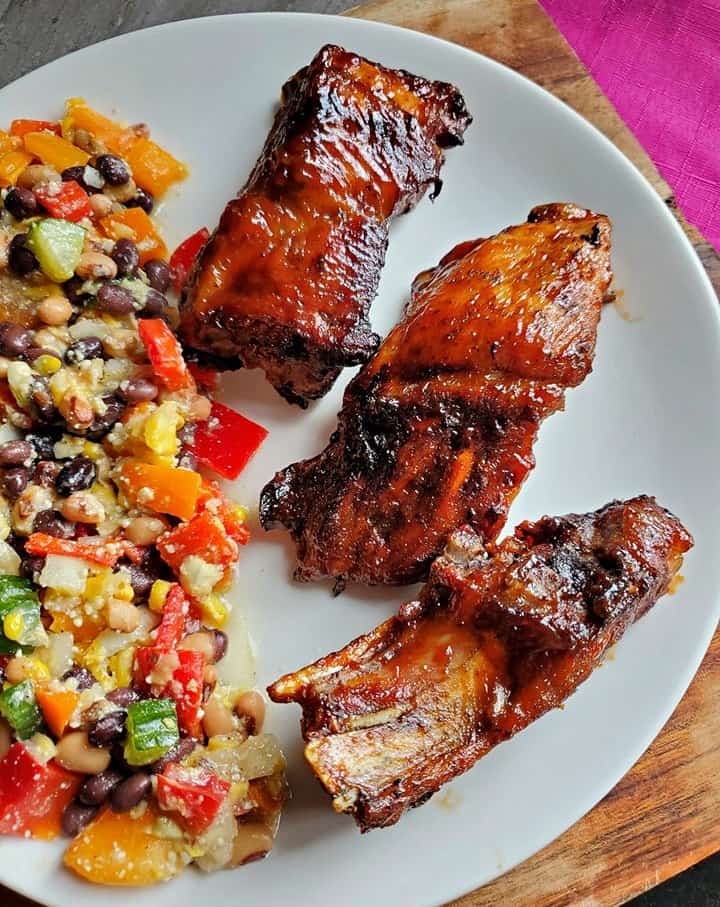 LOOKING FOR ANOTHER TYPE OF VINAIGRETTE that would go well with this salad?
Try my recipe below.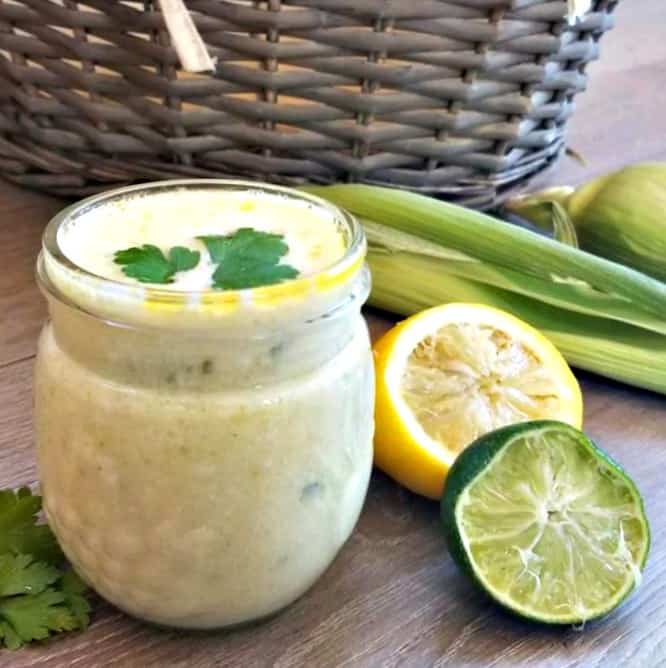 Meal Prep Inspiration: Store in sealable containers for up to 3 days in the fridge.
What are some of your favorite summer time salads?
Looking for more Summertime salads? Try these popular recipes below.
I am so thrilled you are reading one of my recipes, if you made this recipe i'd love to hear about it! Thank you very much for reading and until next time see ya in the kitchen. Don't want to miss a recipe? Sign up for our NEWSLETTER delivered right to your inbox every month!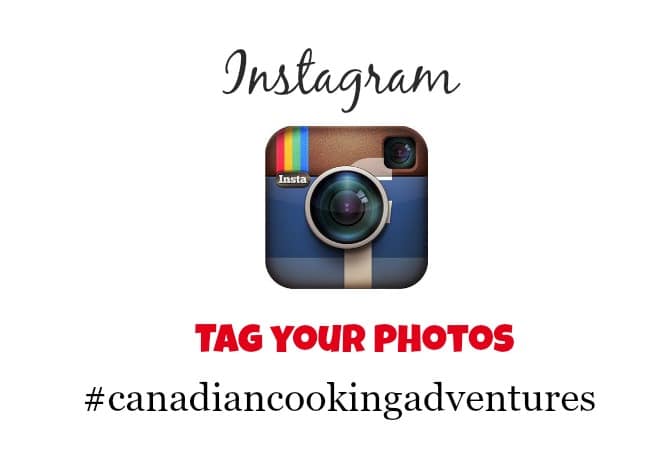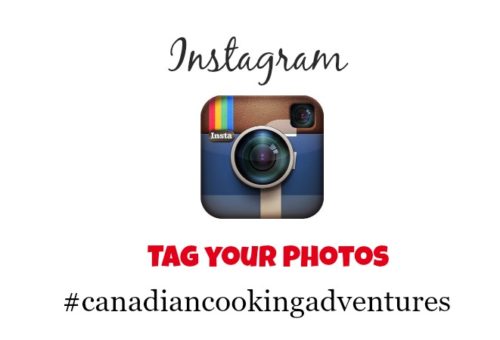 Best Bean Salad Recipe
Feed a small army with this Salad!
Ingredients
540 ml can of Black Beans
540 ml can of Black eyed peas
1/2 large Cucumber, diced into small pieces
1 Red Pepper, diced into small pieces
1 can of creamed or canned corn
1 Orange Pepper, diced into small pieces
1/2 Onion, diced into small pieces
1/2 cup of Parmesan Cheese
5 tbsp of Olive Oil
3 tbsp of Lime
3 tbsp of Orange Juice
1/2 tsp pepper
Instructions
In a large strainer empty two cans of beans. And rinse well, before adding them to a large bowl.
Then on a cutting board, rinse and dice a cucumber along with red and orange peppers and the onion.
Toss into the bowl with the beans
Empty a can of creamed corn or corn
Sprinkle with parmesan cheese and then add in the pepper, orange and lime juice.
Toss to coat, then mix everything together before placing in the fridge to marinate for 1 hour.
Serve and enjoy!
Notes
Stores in the fridge covered up for 3 days.
Nutrition Information:
Yield:

6
Serving Size:

1
Amount Per Serving:
Calories:

347
Total Fat:

15g
Saturated Fat:

3g
Trans Fat:

0g
Unsaturated Fat:

11g
Cholesterol:

7mg
Sodium:

245mg
Carbohydrates:

42g
Fiber:

12g
Sugar:

7g
Protein:

15g
These calculations are based off Nutritionix