HOW TO COOK CHICKEN IN THE AIR FRYER?
If your using a Kitchen Top Air Fryer, follow your Air fryers cooking instructions for chicken wings.
Then coat the Chicken Wings in BBQ sauce.
Marinated the chicken for 15 minutes before air frying.
Place the Chicken Wings in or on the Air Fryer and allow it to do the Cooking.
The Chicken will be ready in 30 minutes!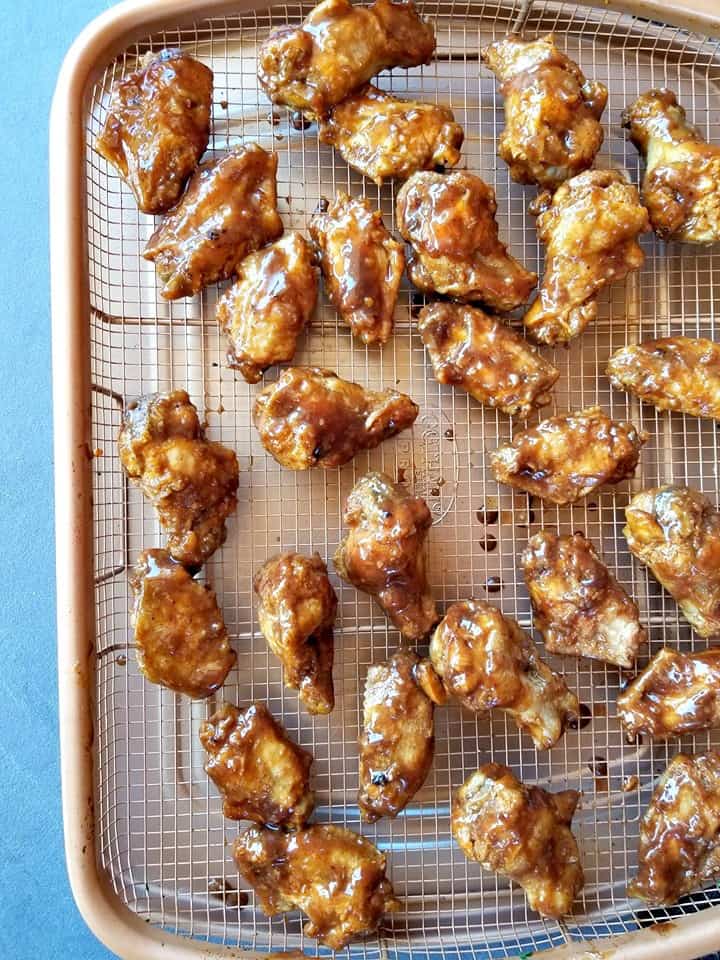 HOW TO COOK CHICKEN ON THE GOTHAM STEEL AIR FRYER?