Directions
This super simple to make Balsamic Rosemary Pork Tenderloin will save you from cooking in the kitchen all day.
Wanting to serve this with some rice or potatoes? Feel free to add 1/2 cup of chicken stock to this recipe and that will create more of a broth at the end.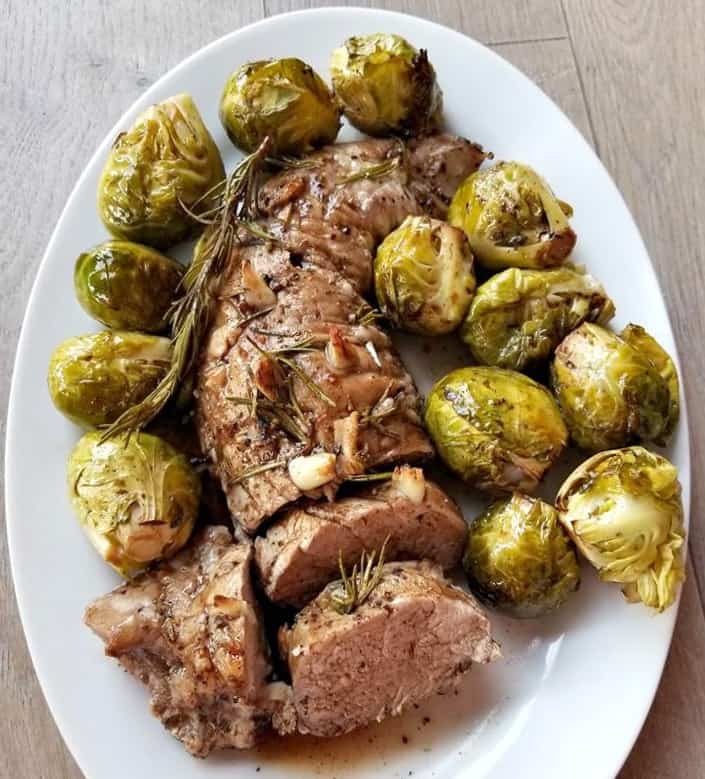 I saw a similar recipe done by Rachel Ray a while back and knew it was only a matter of time before I gave it a go!
Paired this delicious tenderloin with a bunch of brussel sprouts, they go great well with balsamic vinegar.
You can always try asparagus, carrots or potatoes as well.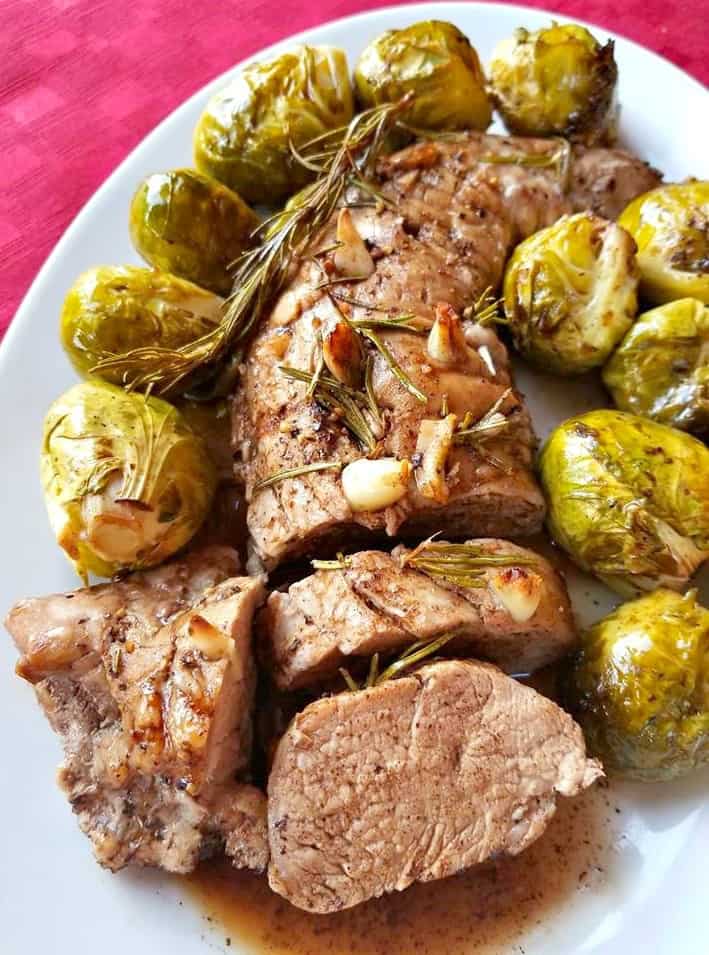 There really is not much too it, your basically seasoning the tenderloin and then stuffing it with some fresh garlic and rosemary.
Then drizzling more olive oil over top and balsamic vinegar which helps to caramelize the meat.
Then place into a oven safe dish and baking it along with your favorite vegetable of choice.
Easy peezie weeknight dinner that can easily feed a family of 3.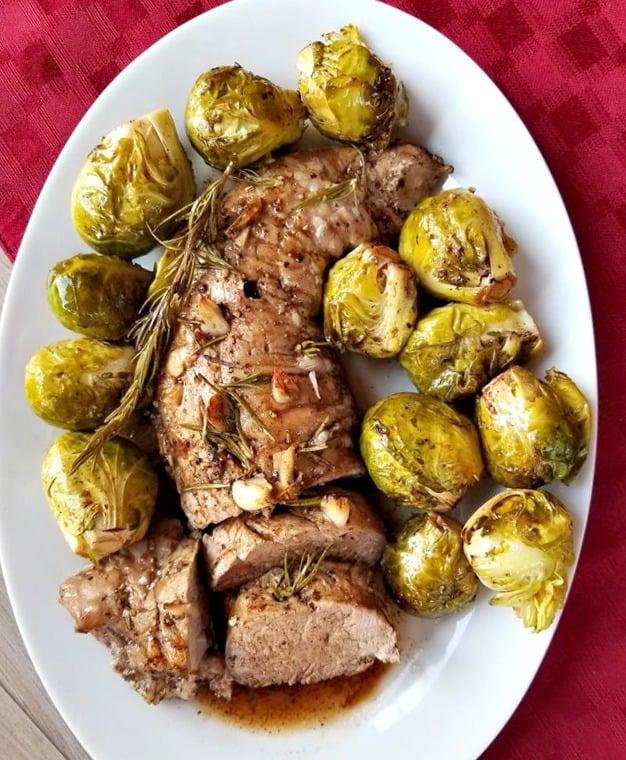 Wanting to feed more people simply double up the recipe with my easy to use recipe adjust above.
I am so thrilled you are reading one of my recipes, if you made this recipe i'd love to hear about it! Thank you very much for reading and until next time see ya in the kitchen. Don't want to miss a recipe? Sign up for our NEWSLETTER delivered right to your inbox every Month!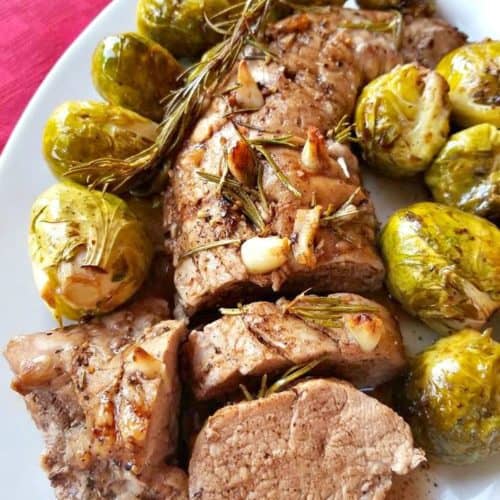 Balsamic Rosemary Pork Tenderloin
Ingredients
1 1 pd Pork tenderloin
2 cups Brussel Sprouts
5 tbsp Balsamic Vinegar
3 tbsp Extra Virgin Olive Oil
SPICES
2 sprigs Fresh Rosemary
1 tsp Garlic Powder
1 tbsp black pepper
1 tbsp Salt
1 tbsp Cooking oil
Instructions
Start by cutting the ends off the brussel sprouts and wash them in a colander till clean. Place in a small bowl and toss with 2 tbsp of olive oil salt and pepper.
Next, prepare the pork tenderloin. On a cutting board make small cuts into the meat and place sliced garlic cloves all over the top. Do the same with some fresh rosemary sprigs and season with a pinch of salt and pepper.
Over medium heat, add 1 tbsp of cooking oil to a pan and sear the tenderloin on one side (not the garlic side) till lightly browned. Then remove the meat and in the same pan add the all the balsamic vinegar scraping down the sides to get all the pork flavor into the vinegar. Then add in the brussel sprouts and drizzle the last bit of the olive oil over top of everything.
Place in a preheated oven at 375 f and bake for 25-30 minutes.
Remove the meat on a cutting board and slice once it has cooled down. Serve and enjoy!