Best Mediterranean Recipes
Here is 10 of the Best Mediterranean Recipes!
Mediterranean cuisine is the foods and methods of preparation by people of the Mediterranean Basin region. The geographical region spans a wide variety of cultures with distinct cuisines, in particular (going anticlockwise around the region) the Maghrebi, Egyptian, Levantine, Ottoman (Turkish), Greek, Italian, Provençal (French), and Spanish. Wikipedia
If you love Mediterranean Recipes as much as me then you are sure to find every single one of these recipes delicious!. I have compiled this list with the permission from some of my food blogging friends. I hope you enjoy!
In no particular order here are 10 of the Best Mediterranean Recipes!
This Creamy Spinach Sausage Gnocchi is made with just a few simple ingredients that produce big flavors.
If you've eaten a lamb shawarma from a Mediterranean restaurant, you might think it's too complicated to make at home. I'm here to convince you otherwise!

Fresh veggies, a light dressing and couscous makes a perfect salad

Mediterranean Baked Fish with Artichokes and Olives is an easy, fast, and incredibly healthy dinner perfect for any night of the week. In this beautiful dish, you will discover tender baked white fish smothered in a light tomato sauce and topped with delicious artichoke hearts, capers, lemon, and feta cheese.

This Persian eggs with eggplant, turmeric, and tomatoes recipe is a dish originating from the northern part of Iran and is known as Mirza Ghassemi. Sponsored by Davidson's Safest Choice® Pasteurized Eggs.

Get grilling with our Beef Kofta Recipe! Loaded with fresh parsley, onion, garlic, and cumin. This Mediterranean ground beef kabob recipe is a hit every time!
This Authentic Tabbouleh Bulgur Recipe is something you will want to make time and time again.
Giouvetsi is the ultimate Greek comfort food – tender meat and orzo cooked in a rich tomato sauce. Easy to make in your Instant Pot or stove and Slimming World friendly too!
Delicious salad that's bursting with fresh flavors. This Greek Salmon Salad is made with fresh Garlic Lemon Basil Dressing and topped with succulent salmon that's been baked with lemon and herb marinade.
BEST APPETIZER
HORRIBLE MENTIONS
Love serving traditional roast lamb shoulder but don't have 7 hours to prepare it? Then you are in luck, because this recipe for Instant Pot Lamb is ready in just 90 mins! And folks, this is seriously delectable fall-apart meat that will have you coming back for seconds (and thirds)
SOUPS
DESSERT
I'm thrilled to have you here ? if you made any of these recipe i'd love to hear about it in the comments below! Don't want to miss a recipe? Sign up for our NEWSLETTER delivered right to your inbox!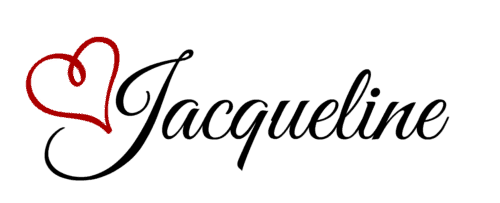 Canadian Cooking Adventures is a participant in the Amazon Services LLC Associates Program, an affiliate advertising program designed to provide a means for sites to earn advertising fees by advertising and linking to Amazon properties including, but not limited to, amazon.com